Voyager Digital's bankruptcy exposes women's sports to crypto winter
July 08, 2022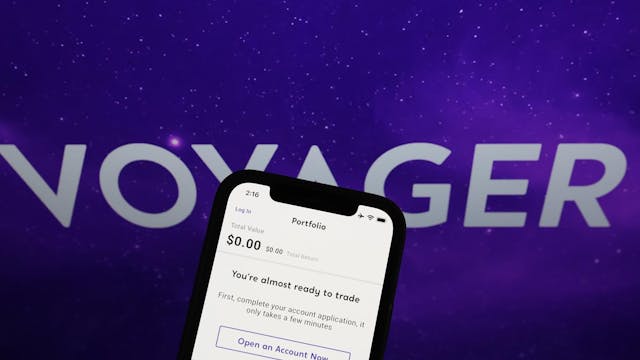 SOURCE: JUSTIN SULLIVAN/GETTY IMAGES
The GIST: Cryptocurrency broker Voyager Digital has declared bankruptcy. The crypto lender filed for Chapter 11 bankruptcy protections in the U.S. on Tuesday, pausing its platform as it restructures operations.
The details: Chapter 11 will protect Voyager from creditors as it rebuilds, and the company has many — it counted over 100K in its filings. It has liabilities to the tune of $1 billion to $10 billion, which must be repaid if the digital broker successfully reboots.
The sports crossover: Voyager inked a deal with the NWSL in December, becoming one of the league's largest-ever partnerships. Half of the company's sponsorship spend was earmarked for a player fund, and the lender planned to provide teams with crypto education and book a player ambassador from each club.
Zooming out: Though Voyager might not go under, its Chapter 11 filing is a wake-up call to all sports bodies who jumped on the crypto bandwagon — including those accepting digital currency as payment. The news could damage the NWSL and its players, who may have lost access to funds when the platform paused operations last week.