NWSL: Another one...
November 24, 2021
The GIST: The NWSL season may be over, but the fallout from the league's year of reckoning continues, with a fifth male coach accused of misconduct.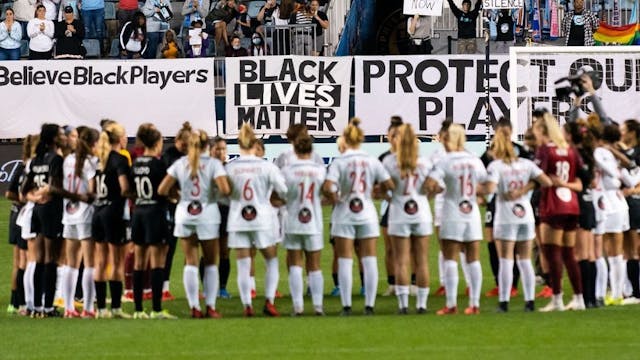 The latest: One day removed from leading the Chicago Red Stars to the NWSL championship game, head coach Rory Dames resigned late Sunday, citing a desire to focus on his family.
But the real reason broke the next day when The Washington Post's Molly Hensley-Clancy reported that former Red Stars players went to U.S. Soccer (who managed the league up until this year) as early as 2014 with complaints of emotional abuse by Dames.
USWNT star Christen Press, who was among the seven players who spoke to The Post for the story, even filed a formal complaint against Dames in 2018, but U.S. Soccer failed to address her accusations. Truly unacceptable.
The response: The NWSL Players Association released a powerful statement in the wake of the allegations, notably writing "nothing short of a complete transformation of our league will suffice."
Mana Shim, the former Portland Thorns player who came forward with sexual coercion allegations against former Thorns coach Paul Riley, said part of the healing process should include free therapy for current and former players.
And many former Red Stars players (including active NWSL players) have come forward with their own stories in response to Monday's report. Needless to say, it's going to be a busy offseason.