Lisa Leslie: Nothin' but blockchain
March 28, 2022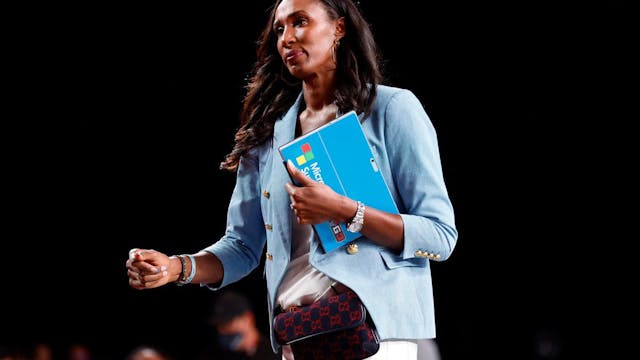 TIM NWACHUKWU/GETTY IMAGES
The GIST: Retired WNBA legend Lisa Leslie is in the house — the cryptocurrency house, that is. The three-time league MVP and Hall of Famer joined blockchain gaming platform LootMogul on Thursday as a business partner and brand ambassador.
The company: LootMogul is a platform designed specifically for sports influencers to interact with fans in the metaverse. Players can create sports arenas with celebrities and earn NFTs and cryptocurrency along the way. The details of Leslie's strategic venture partnership with the platform were not disclosed.
Zooming out: Leslie — the first woman to dunk in the WNBA — has always been marketable. More than a decade into retirement, Leslie remains a force to be reckoned with as a coach and NBA studio analyst with nearly 300K Instagramfollowers. Who says Gen X doesn't have influencers?
Leslie capped off a newsworthy week for female athletes in the cryptocurrency game. Tennis star Naomi Osaka took an equity stake in crypto exchange FTX last week, and will assist the platform's efforts to get more women excited about crypto.