Women's World Hockey Championship Game Primer
August 31, 2021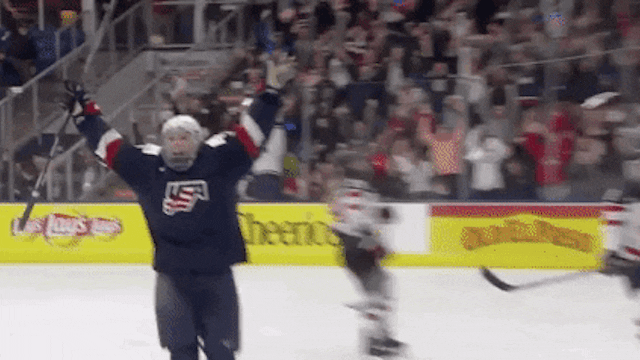 SOURCE: USA HOCKEY/GIPHY
HEY, THERE!
After a whirlwind 10 days, the IIHF Women's World Championship (WWC) final is just hours away, so we're here with a special edition newsletter to prepare you for another installment of the greatest rivalry in sports: Team Canada vs. Team USA.
QUOTE OF THE DAY
"...when you show up to the arena, it's always 50-50. And you have to work for every single edge, every single opportunity."
— Team USA star and friend of The GIST Hilary Knight, who knows all too well how tough the USA vs. Canada matchup will be tonight.
🏒 How we got here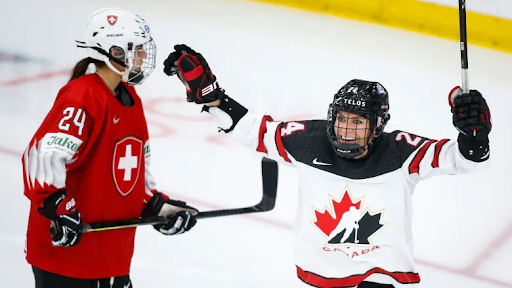 🇺🇸USA vs. 🇫🇮Finland: In the 2019 Women's Worlds final — aka the last major women's hockey game of the "before times" — Finland's overtime tournament-winning goal was controversially overturnedbefore the U.S. won the gold in shootouts. In yesterday's semifinal, there was no controversy and no overtime.
The U.S. beat Finland 3–0, with Alex Carpenter scoring first and being named U.S. Player of the Game.
🇨🇦Canada vs. 🇨🇭Switzerland: The second semi of the day was similar to the first. Canada was dominant, winning 4–0 over the other red and white, with goals from Rebecca Johnston, scoring leader Melodie Daoust and Canadian Player of the Game Renata Fast.
Canada also recorded a whopping 65 shots on net to Switzerland's 10, and if not for Swiss goalie Andrea Braendli, this one would've been a blowout.
🤜🤛 The rivalry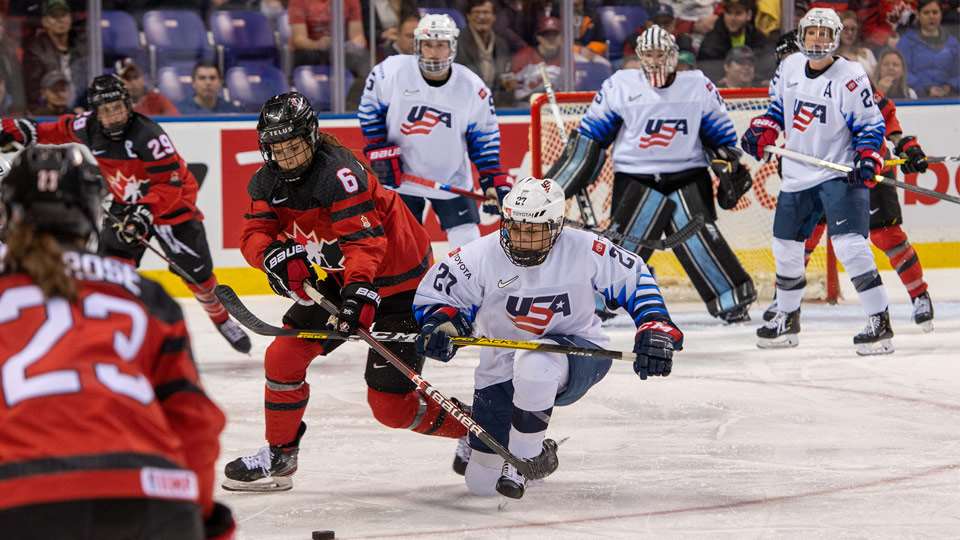 Head-to-head: The last time these two met in a major international tournament final? The 2018 Pyeongchang Olympics, when the U.S. beat Canada 3–2 in a shootout.
In their 151 meetings since 1987, Canada has won 85 times to the U.S.'s 67, including 27 Canadian gold medals to 20 American ones.
That said, Team USA hasn't lost to Canada in a gold medal match since the Four Nations Cup in 2014. Jinx?
This tournament: In their group stage meeting last week, Canada won 5–1, breaking their two-game losing streak against the U.S., Team USA's WWC 29-game winning streak and American goalie Alex Cavallini's three-game shutout streak.
It wasn't a pretty one for Team USA, but Canada has beat USA in the prelims only to lose in the finals (*cough* 2013 *cough) before. Don't count out the red, white and blue tonight.
🇺🇸 Team USA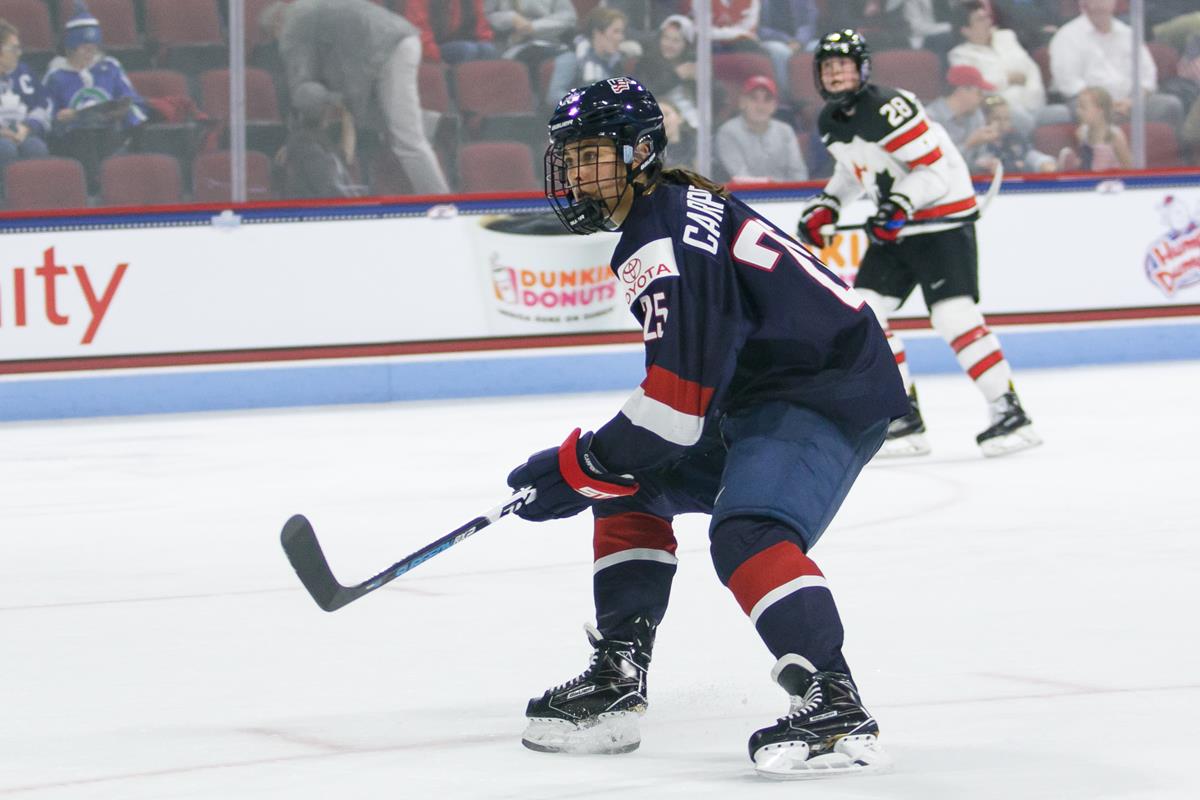 The lead-up: The reigning champs may have entered this tournament as the favorites...but we're not too sure they are anymore. While their second-place finish in Group A — which included wins over Finland, Switzerland and ROC — was strong, we can't discount their loss to Canada.
Players to watch: We're all used to hearing "check out the speed from Kendall Coyne Schofield!" or "another snipe from Hilary Knight!" but tonight, we're keeping our eyes on the power pairing of Alex Carpenter and Grace Zuwminkle.
Zuwminkle is tied with Knight at six points — four goals and two assists — and Carpenter scored the first goals in both knockout games. If she can add a third, it could be golden for Team USA.
Keys to success: Sure, these gals can score, but Canada can too, so defense will be the name of the game in this one. If the fresh, young American defense can keep pucks away from assumed starting goalie Nicole Hensley (who's been on fire, BTW), then they have a good shot at their WWC record-tying (with Canada, of course) 10th gold medal.
🇨🇦 Team Canada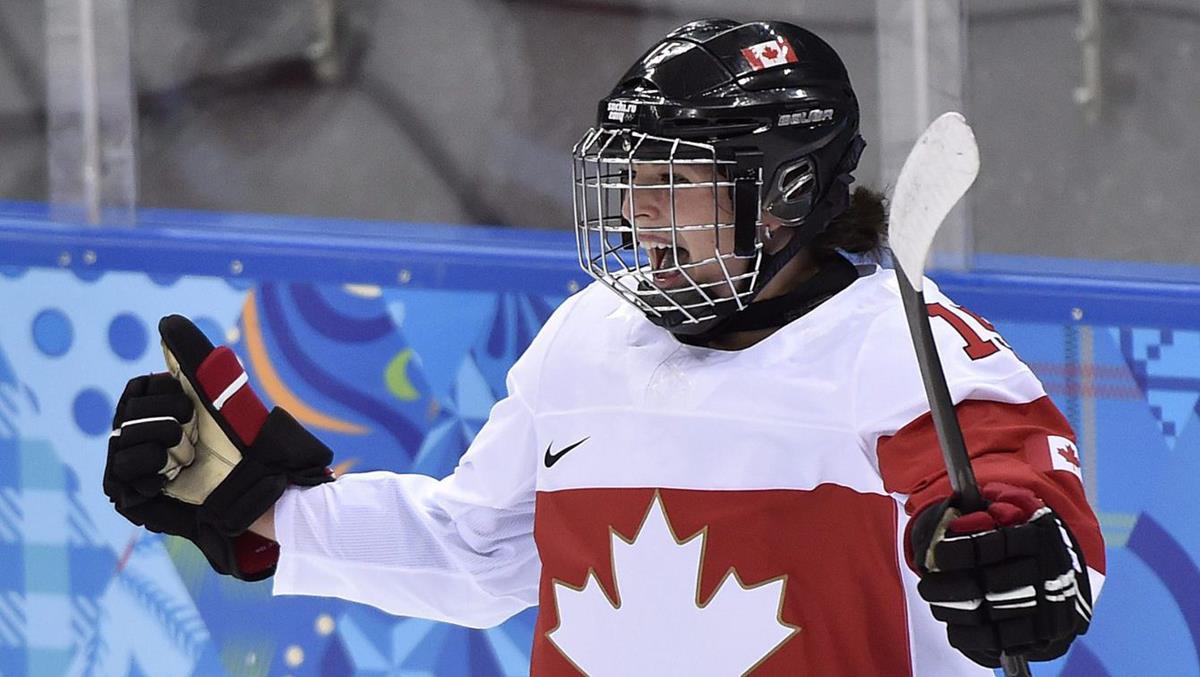 The lead-up: It's been a rough road to gold over the past decade. But Team Canada is looking solid, shaking off the dust and winning every match of the tournament so far, including finishing the prelim stage atop Group A.
Players to watch: Canada has four of the top five scoring leaders in the tournament — Melodie Daoust, Natalie Spooner, Brianne Jenner and captain Marie-Philip Poulin — so if goals and assists are your thing, keep an eye on these four.
More of a blueline fan? Look no further than Canadian defenders Jocelyne Larocque and Erin Ambrose, who both recorded a point in last night's win.
Key to success: We hate to put the hopes and dreams of a nation on one person's shoulders, but we think goalies can handle it. With high-scoring offenses and tight defenses on both sides, Canada's not-yet-named starting goalie — either Emerance Maschmeyer or last night's starter Ann-Renée Desbiens — will be this game's difference maker.
🎥 How to watch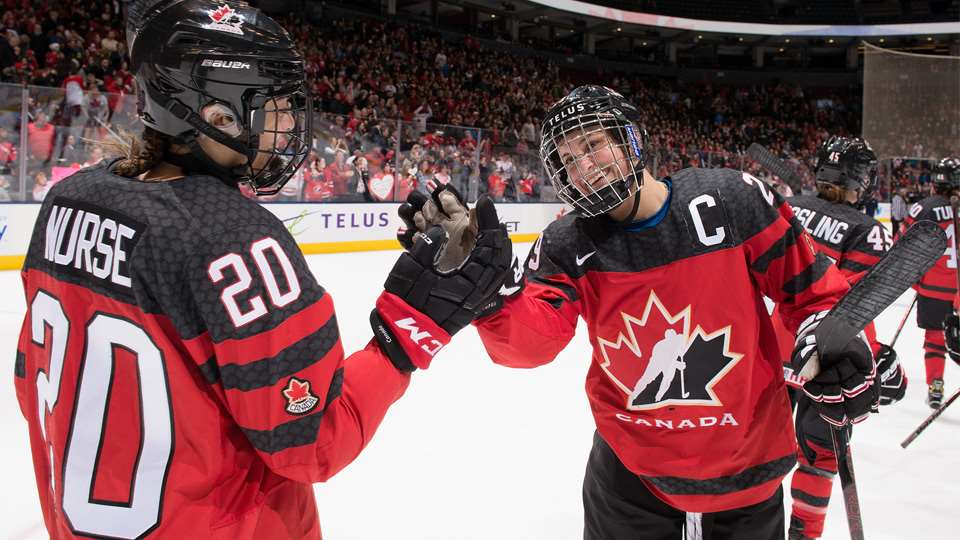 The big one begins at 7:30 p.m. ET today, but if you want to get warmed up, check out the bronze medal game between Finland and Switzerland at 3:30 p.m. ET first. Watch it all on TSN in Canada and NHL Network in the U.S. Ref, drop that puck!