WNBA Finals Elimination Game Preview
October 16, 2021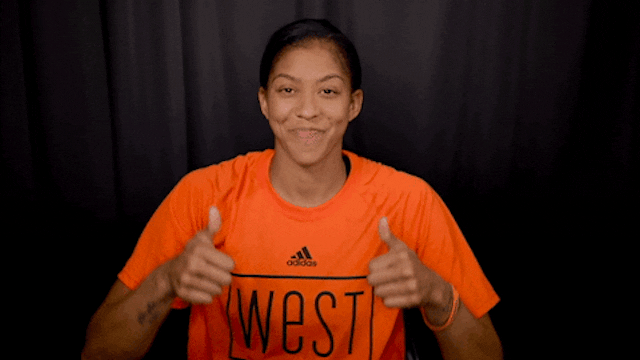 SOURCE: WNBA/GIPHY
With the Chicago Sky leading the best-of-five WNBA Finals 2-1, tomorrow (at 3 p.m. ET) could be the day they win it all.
So here's a look back at how we got here and a look ahead at what to expect.
QUOTE OF THE DAY
"You have to be the calm for the storm, and you have to be the storm when everyone's calm."
— The Chicago Sky's Candace Parker, on what she needs to do to get her team a championship title. Meta.
🏀 How we got here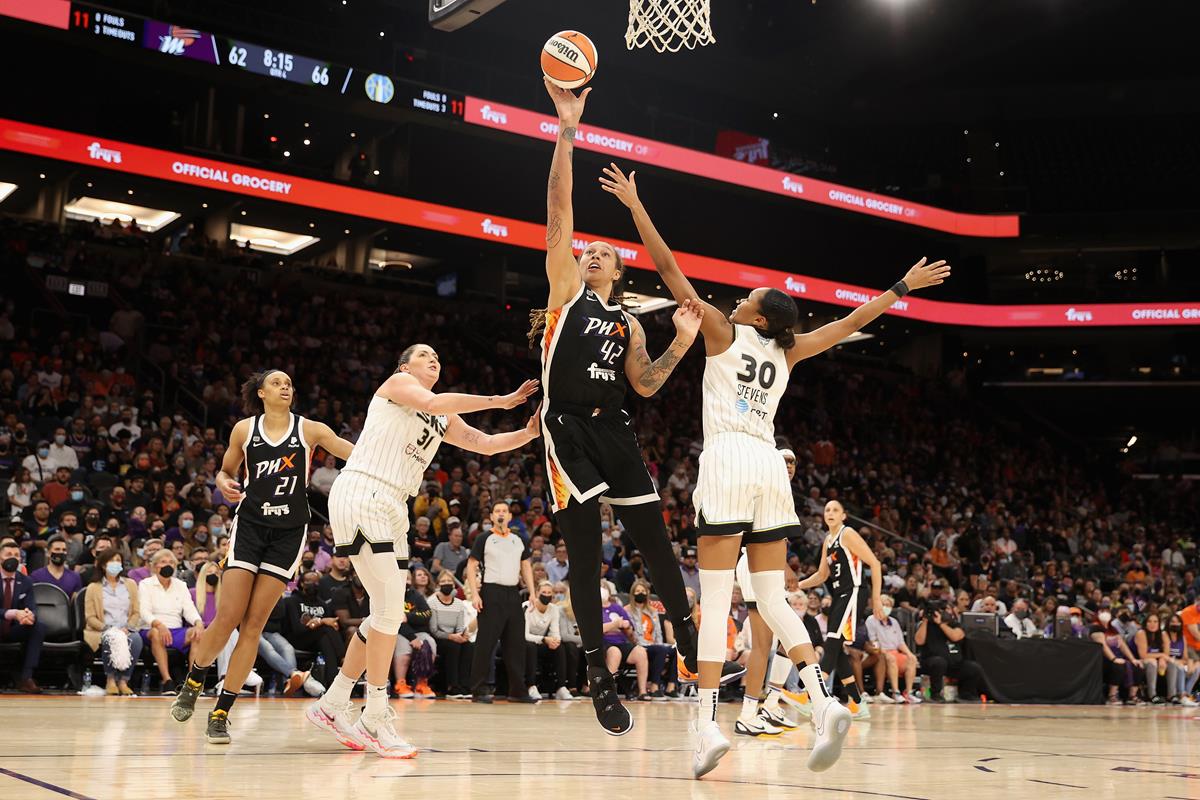 Phoenix Mercury: After finishing the regular season 19-13 and fifth in the league (the top eight teams in the league make the playoffs), the Mercury began their postseason with a tight first-round single-elimination win over the No. 8 New York Liberty, followed by a second-round overtime (OT) victory over the reigning champion No. 4 Seattle Storm.
The semis weren't much easier: they needed all five games to beat the No. 2 Las Vegas Aces.
Chicago Sky: The No. 6 Sky had a mediocre (and injury-plagued) regular season, finishing 16-16, and like the Mercury, their end-of-season rank did not earn them any byes in the postseason.
But unlike the Mercury, they dominated rounds one and two, easily eliminating the No. 7 Dallas Wings and the No. 3 Minnesota Lynx, respectively.
In the semis, they faced the league's top team in the Connecticut Sun. After defeating the Sun in a wild double-OT in Game 1, they went on to take the series in four.
👀 Finals so far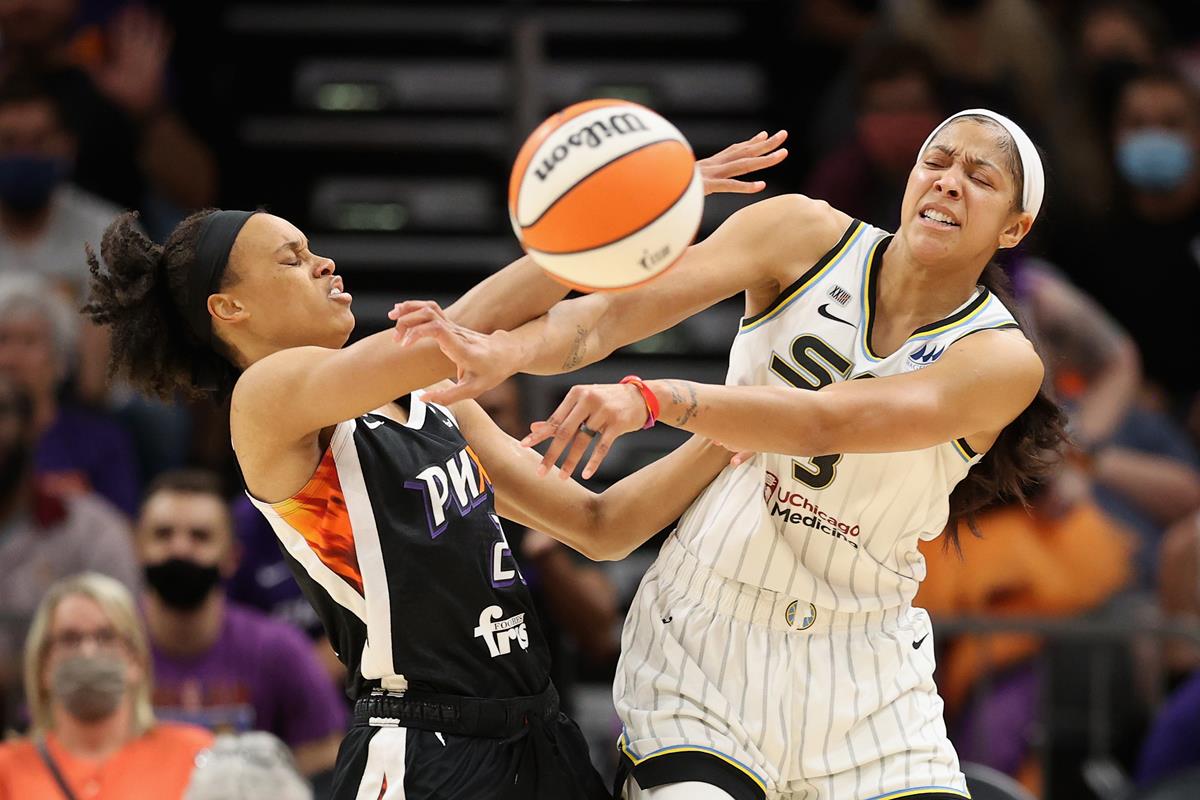 Game 1: Chicago took the first match with an easy 91–77 win, thanks in part to big performances from Candace Parker and Kahleah Copper. However, it was as much of a Sky win as it was a Mercury loss.
Given the tight turn around between Phoenix's semifinal Game 5 last Friday night and Sunday afternoon's Game 1, they didn't even have a chance to practice in between games.
Game 2: A much more rested Mercury — except for Diana Taurasi probably, who has a week-old baby — took to the court on Wednesday, and it showed. After going to OT, the Mercury took it 91–86 thanks to a clutch finish from Skylar Diggins-Smith.
Game 3: It was all Chi-town last night, with the Sky taking it 86–50. Now that's what you call a thrashing. If the Sky are able to close it out tomorrow, they'll have a chance to join LA and D.C. as the only cities to win the NFL, NBA, MLB, NHL, MLS and WNBA titles.
🔑 Keys to success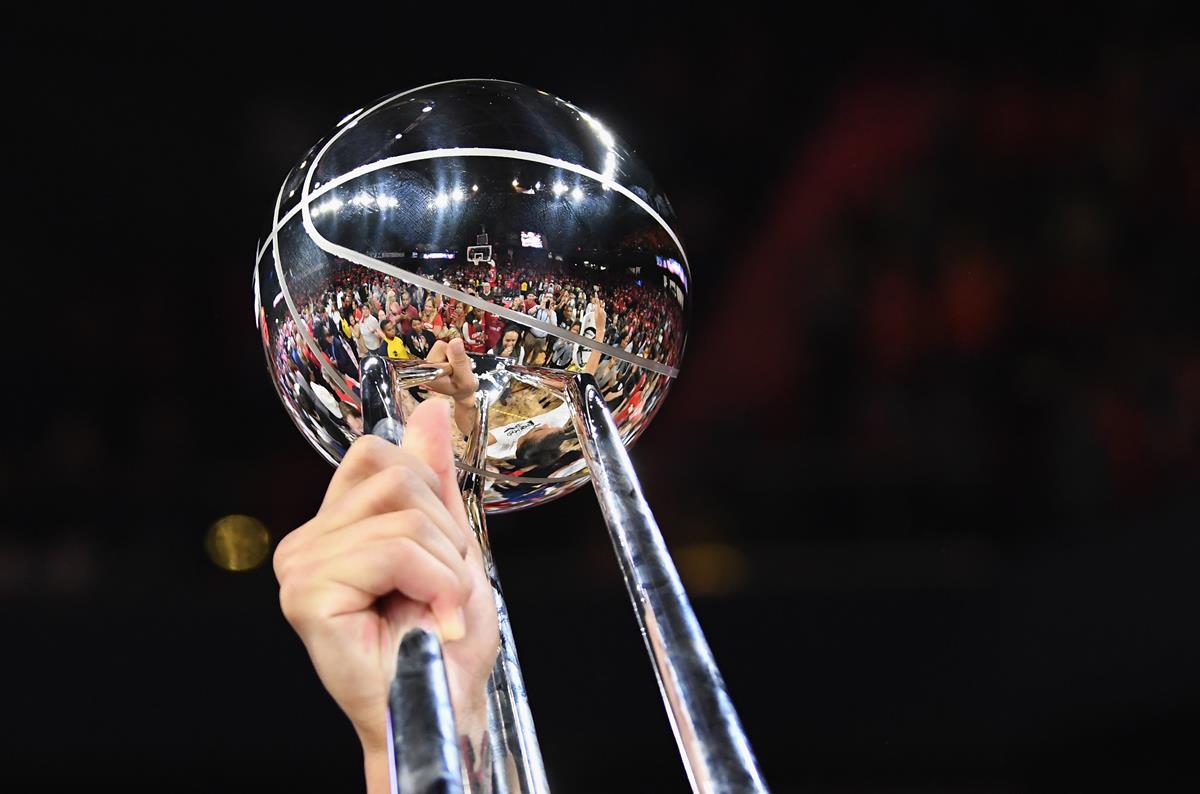 Phoenix Mercury: Playing without lockdown defender Kia Nurse (who tore her ACL in the semis), the Mercury will need to step up their defensive game to shut down the balanced Sky attack, which has featured multiple players racking up 10+ points each game. Defense wins championships, after all.
Chicago Sky: Stay the course. Chicago is peaking at exactly the right time. Finally healthy, the squad has looked consistently dominant throughout the playoffs so far. With the hometown crowd on their side, if they can keep calm through the storm (à la Parker), they'll pull out the win tomorrow.
💁‍♀️ Players to watch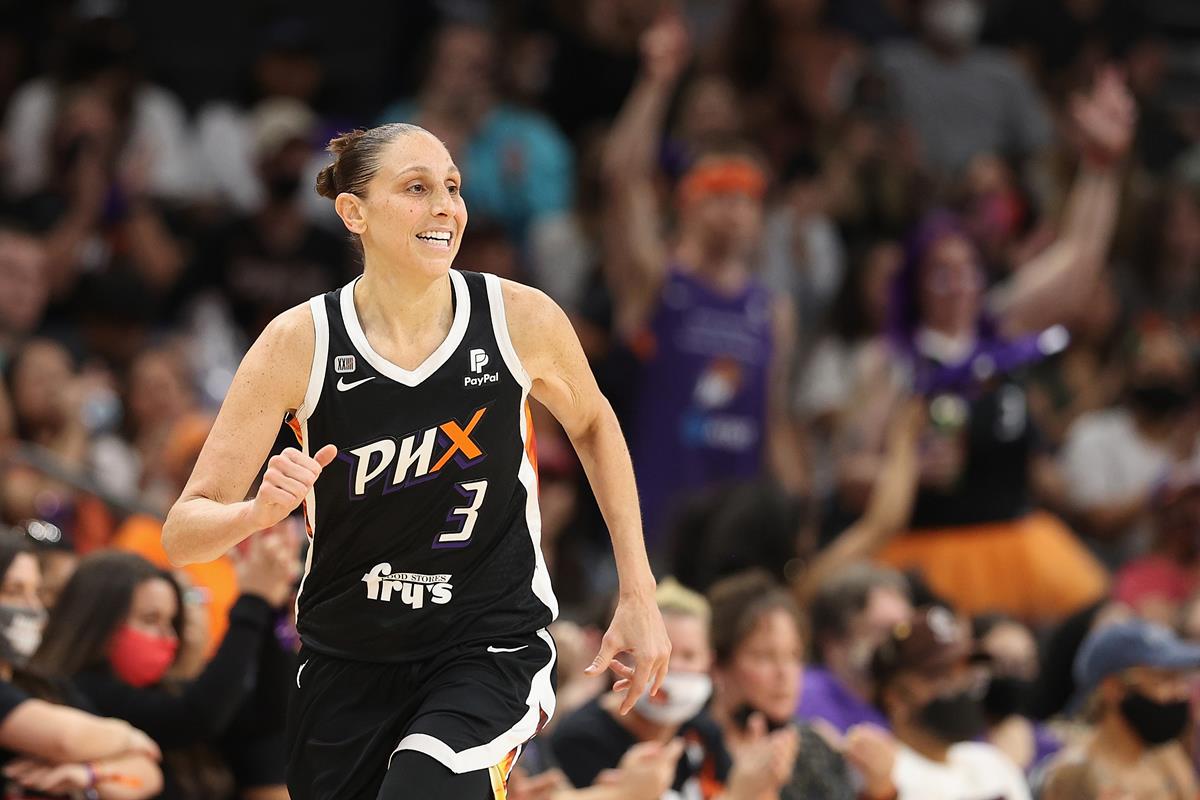 Diana Taurasi, Phoenix: She's the GOAT, need we say more? But seriously, outside of last night, Taurasi's veteran leadership has been key for the Mercury. When Phoenix needs a big play, you know the ball will be in DT's hands.
Candace Parker, Chicago: The Sky's de facto leader, Parker has been outstanding during the postseason, but especially in the Finals. With 16 points in Game 1 and 13 in Game 2 and 3, she's been hard to defend, and what she brings to the court, she matches in leadership.
Sophie Cunningham, Phoenix: After missing Game 1 with a calf injury, she made a splash in Game 2...literally. She's best when shooting from deep, and she'll bring the heat to fire up this Mercury squad.
Courtney Vandersloot, Chicago: She is the dancing passing queen. Vandersloot is averaging just under 10 assists per game this postseason, and she even had a record 18 (!!!) assists vs. the Sun in Game 1 of the semis. Unreal.
Brittney Griner, Phoenix: How can we not talk about Brittney Griner? After sinking 29 points, including this ridiculous dunk, in Game 2, Griner is proving that Chicago just can't always defend her 6'7" frame.
Kahleah Copper, Chicago: She posted a double-double in Game 1 and drained 22 points in last night's Game 3 win. If she can keep it going tomorrow, Copper could be the difference-maker for Chicago.
📺 How to watch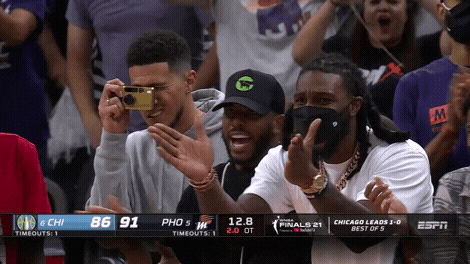 Game 4 tips off tomorrow at 3 p.m. ET. And, if we're lucky, we'll get a Game 5 on Tuesday, October 19th at 8 p.m. ET. Catch the action on ESPN in the U.S. and on TSN in Canada.