Everything you need to know about the Paralympics
August 24, 2021
Still riding the high from the Olympics? Well have we got news for you: the 2020 Tokyo Paralympics are here. Starting today and running until Sunday, September 5th, the Paralympics are another chance to cheer on our country's elite athletes as they compete on the world stage.
QUOTE OF THE DAY
In the Olympics all the bodies look the same, and in the Paralympics, none of the bodies look the same.
— Australian para swimmer Ellie Cole, in the Netflix documentary Rising Phoenix, highlighting the awe-inspiring diversity found only at the Paralympic Games.
🤔 History of the Paralympic Games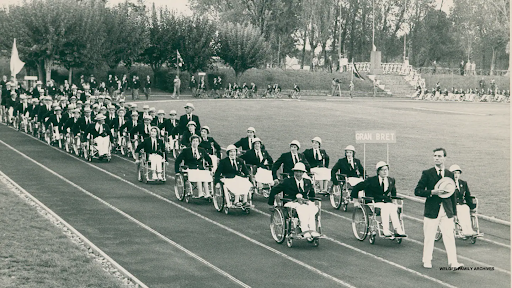 The current iteration of the Paralympics looks a lot different than its forerunner, but the spirit of the Games remains. German neurologist Sir Ludwig Guttmann organized the original event, the 1948 International Wheelchair Games (later called the Stoke Mandeville Games) in London to coincide with the 1948 London Olympics.
Only British soldiers were invited to those first Games, but Guttman's goal was to create an event for any elite athlete with a disability, and in 1952, Dutch veterans also participated, making it the first international competition.
The first official Paralympics were held in 1960 in Rome, and unlike the Stoke Mandeville Games, which had only been open to war veterans, the Paralympics were open to any high-level athlete who used a wheelchair. Over 400 athletes from 23 countries participated.
The 1976 Games in Toronto were the first to allow non-wheelchair users to compete, and the 1988 Seoul Paralympics were the first to occur in the same host city and same venues as the concurrent Olympics, setting the precedent for today's Games.
⚙️ The setup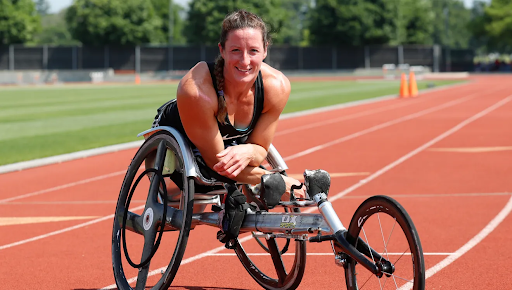 As determined by the International Paralympic Committee (IPC), there are 10 disability classifications: eight physical impairment categories (including loss of limb and impaired muscle power), one visual impairment category and one intellectual impairment category.
Within the categories, athletes are further classified by level of function, called Sport Class, to ensure that athletes with similar levels of ability compete against each other.
The Sport Classes are shown in a letter and number combo.Track events, for example, start with T, and American wheelchair racer Tatyana McFadden, who is competing in her fifth Games, has won 17 (!!!) medals in the T54 classification, for wheelchair athletes with spinal cord injuries.
There are 22 sports in the Summer Games, and many have several events within them. Not all sports are open to all disability classifications though: some are solely for athletes with physical impairments, and three are open only to those with visual impairments.
👀 Sports to watch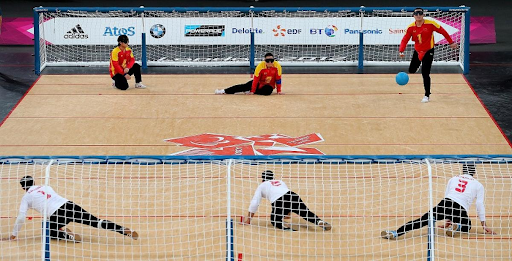 Although the Paralympics and Olympics share many sports, there are a few unique to the Paralympics. Here's the gist on a handful.
Goalball: This team sport was designed specifically for athletes with visual impairments. Goalball is based on other senses, so players are required to wear eyepatches regardless of their level of impairment.
The game relies heavily on sound, as the ball has bells inside of it, so players are also required to remain silent during play.
Three players from opposing six-person teams line up in their own goal, and to score, a player has to roll or bounce the ball across the court, past the opposing defenders, and into the opponents' goal.
Boccia: Very similar to the Italian lawn game bocce, boccia is the only other sport besides goalball without an Olympic equivalent. Originally created for athletes with muscular dystrophy, there are now four classifications to incorporate a range of abilities and three types of events: singles, pairs and team.
Football 5-a-side: This Paralympic equivalent to soccer is another sport created specifically for people with visual impairments. There is only onesport class based on level of impairment, and while rules and field of play vary for each, the podium hardly does: Brazil has won gold in every event since the sport debuted in 2004. What, like it's hard?
Wheelchair events: There are four sports solely for wheelchair users — rugby, fencing, basketball and tennis — and while these events follow similar rules to the versions we see in the Olympics, some rules and fields of play are adapted.
If you've never seen wheelchair rugby, you're in for a treat. It is not for the faint of heart.
🇨🇦 Team Canada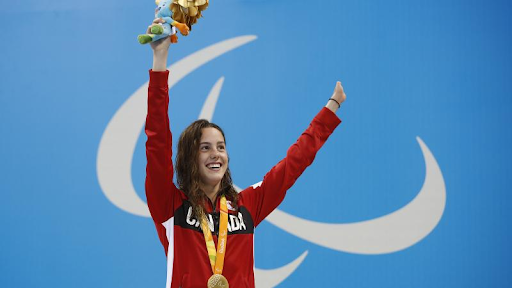 The red and white will be well-represented at the 2020 Games: 128 Canadian athletes will compete across 18 sports, looking to best the 2016 haul of 29 medals, including eight gold.
Aurélie Rivard: The swimmer won a silver in London 2012, four medals in Rio 2016 — three golds and a silver — and holds the world records in the 50m and 400m freestyle. We expect one of Canada's brightest stars to make a splash in what could be her final Games.
Brent Lakatos: The 41-year-old wheelchair racer only gets better with age. After going medalless in his first two Games, he won three silvers in London 2012 and four medals — including a gold — in Rio 2016.
In preparation for his fifth Paralympics, the short and middle distance specialist also won a little thing called the London Marathon in 2020.
Nate Riech: Another middle distance track star, Riech holds the world record in T38 800m and T38 1,500m — which was set after breaking his own record in May — and is looking to win big in his Paralympics debut.
Amy Burk & Whitney Bogart: The goalball power pair have played together for 16 years, joining Team Canada in 2005 and chasing an elusive Paralympic medal through three Games.
Tokyo will be their fourth and likely final Paralympic appearance, giving them one last chance to bring a medal back home.
👀Who to watch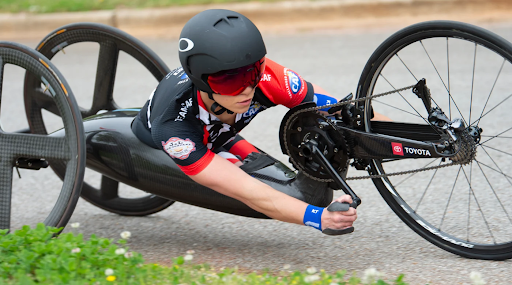 Oksana Masters, USA: Jill of all trades, master of...all trades. She won bronze in rowing in 2012, five medals — including two gold — in cross-country skiing in the 2014 and 2018 Winter Games, and she is now looking to medal in a third sport, road cycling, in Tokyo. NBD.
Hunter Woodhall, USA: One half of America's track power couple(he's dating Olympian Tara Davis), the first double amputee to earn an NCAA Division I scholarship is looking to upgrade his Rio men's 200m T4 silver and 400m T4 bronze to gold.
Men's sitting volleyball team, Iran: The reigning gold medalists from Rio are unstoppable, and they have ace Morteza Mehrzad Selakjani to thank for that. Mehrzad is the tallest Paralympian ever at 8'1" and the second tallest man in the world.
Ambra Sabatini, Italy: After losing her leg in a car accident in 2019, the 19-year-old is a relative newcomer to parathletics, making her international debut in February even more impressive.
There, she set a world record in the T63 100m, finishing in 14.59 seconds. And in her Paralympics debut, she wants to break the 14 second mark.
📺 How to watch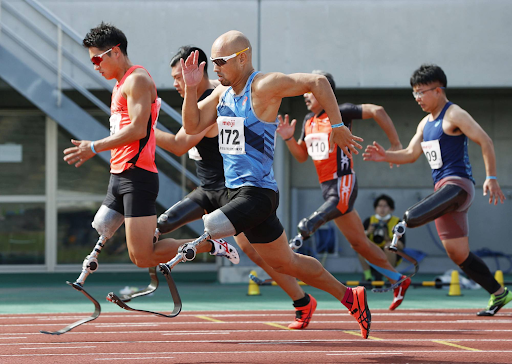 That pesky time difference between North America and Japan is still a thing, but that's not stopping NBC in the U.S. and CBC in Canada from airing all the goods live (and on demand, for those who need their sleep).
Check out the full Paralympic schedule here, and let the Games begin!