WNBA playoff preview
August 17, 2022
The WNBA playoffs tip-off tonight at 8 p.m. ET.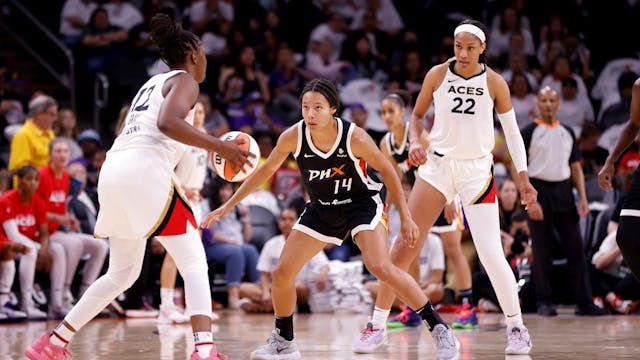 🏀 The set-up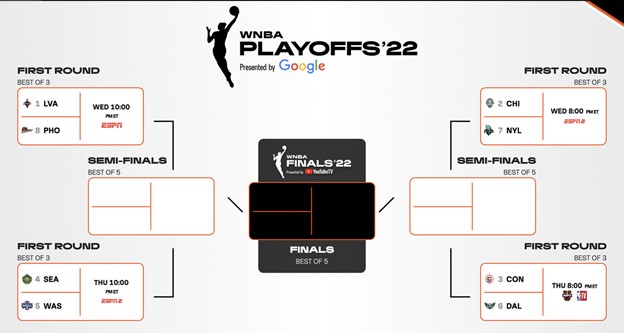 Unlike most other pro sports where postseason berths are decided by divisional or conference standings, eight of the W's 12 teams (regardless of conference) qualified for the three-round playoffs.
The first round is best-of-three-games while the semifinals and finals — the latter of which begin September 11th — are best-of-five.
And yes, that best-of-three first round is new this year. For the past six seasons, the first two rounds were single-elimination, giving fans plenty of stress and not enough basketball. So the league (thankfully) made a change, transitioning from four rounds to three and ensuring each team will have at least two games to prove their postseason mettle.
Also new this year? No byes. While the No. 1 and No. 2 seeds previously advanced right to the semis and No. 3 and No. 4 had a bye to the second round, this year, every single squad will begin their journey in the first round. Fair is fair.
🃏 No. 1 Las Vegas Aces vs. 🪐 No. 8 Phoenix Mercury — Tonight at 10 p.m. ET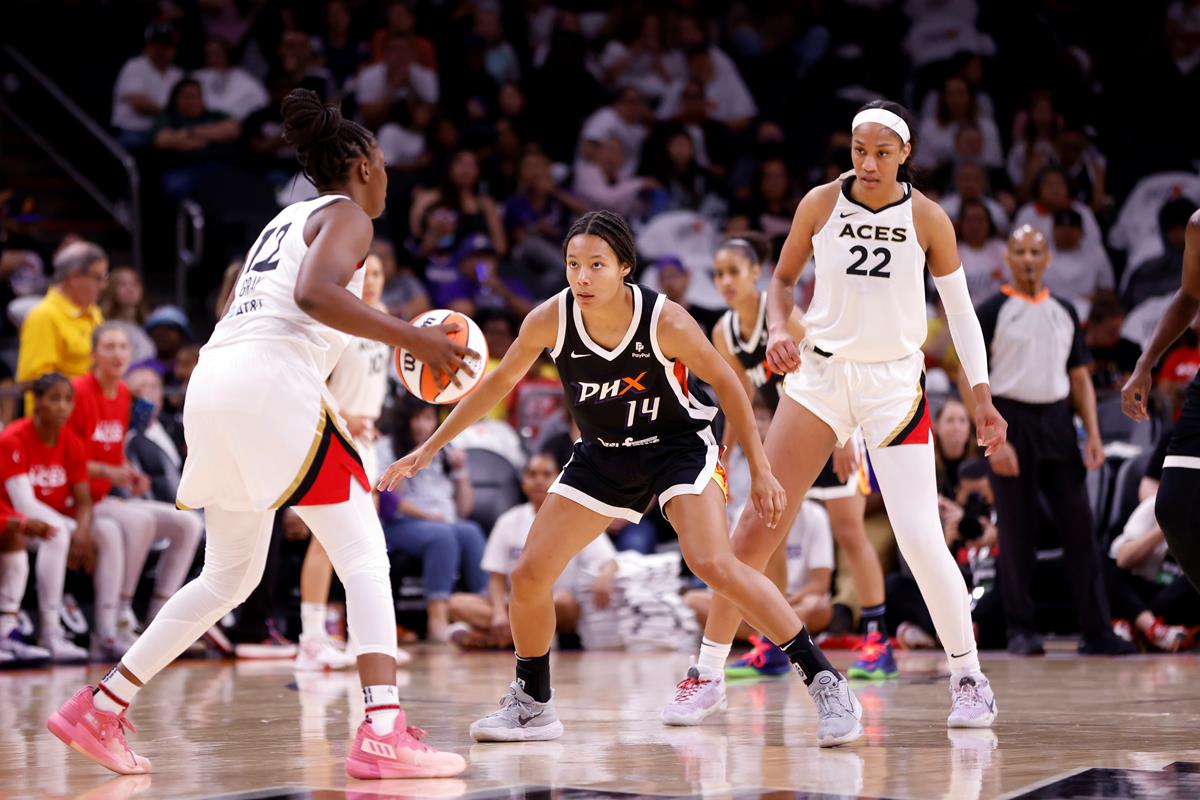 The matchup: To say the Commissioner's Cup–winning Aces have dominated the Mercury this season would be an understatement. Las Vegas swept their season matchups 3-0, winning each clash by 16.7 points on average. Sheesh.
Lucky for Phoenix fans, all of those routs happened way back in May, but the top-seeded Aces are still the clear favorites heading into this rematch of last year's thrilling semis.
Players to watch: For Las Vegas, it's the dynamic duo of the aforementioned A'ja Wilson and Kelsey Plum, who made history this year as the first teammates to each score over 700 points in a season.
Averaging 19.5 points and 9.4 rebounds per game, 2020 league MVP Wilson is a top contender to nab the honors again this year, while 2022 All-Star Game MVP Plum leads the team in scoring with 20.2 points per night. Somebody get this girl a bigger trophy.
As for the Mercury, it's more about who won't be on the court. Brittney Griner is still wrongfully detained in Russia, and Diana Taurasi (quad strain) and Skylar Diggins-Smith (personal reasons) will also miss tonight's matchup.Keys to success: After winning a franchise-record 26 regular-season games, the Aces simply need to stay the course. With first-year head coach (and former W star) Becky Hammon drawing up the plays, it's all about trusting what's gotten them this far.
On the flip side, Phoenix will be leaning into the underdog narrative. As their coach Vanessa Nygaard said, "The pressure's not on us." Qualifying for the postseason was already impressive — maybe the Mercury can stay hot and make this a series.
✨ No. 2 Chicago Sky vs. 🗽 No. 7 NY Liberty — Tonight at 8 p.m. ET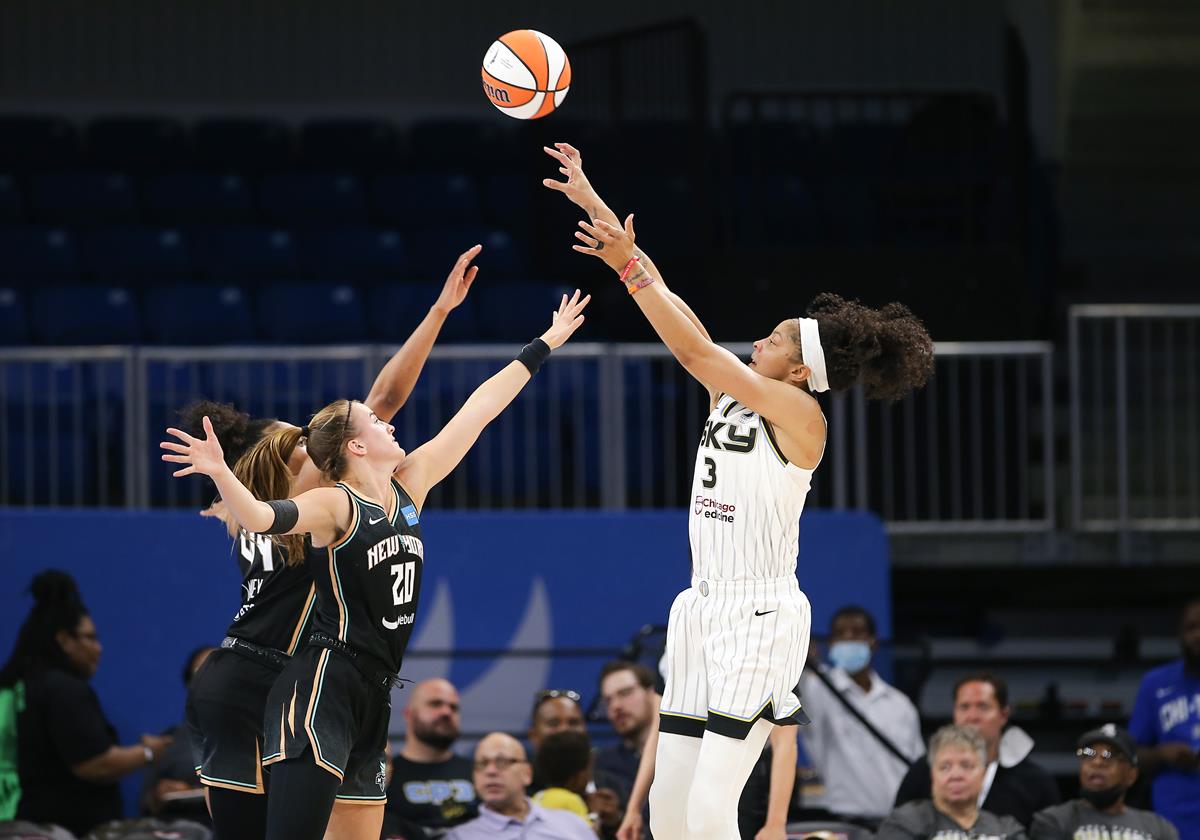 The matchup: With the exception of a blowout Sky win back in May, things have been close when these squads face off — Chicago owns the 3-1 edge, but their last three games were decided by eight points or less. Book your manicure for after this series.
Players to watch: The Sky are, in a word, stacked, retaining most of their 2021 title-winning squad, including All-Stars Candace Parker, Courtney Vandersloot and last year's finals MVP, Kahleah Copper.
For the Libs, the offense runs through Sabrina "Triple-Double" Ionescu (pronounced yo-NESS-coo), who's averaging 17.4 points per game.
NY will also benefit from the late-season return of Betnijah Laney (pronounced buh-NIGH-yuh), a sharpshooter who missed all but nine games with a knee injury but is back just in time for the playoffs.
Keys to success: While the perimeter battle between Vandersloot and Ionescu will be one for the ages, this series could come down to which squad can prevail in the paint. The Sky boast a tough one-two punch in Parker and Emma Meesseman, so the Liberty will need their bigs, Natasha Howard and former ChiTown star Stef Dolson, to slow them down. Game on.
☀️ No. 3 Connecticut Sun vs. 🕊️ No. 6 Dallas Wings — Tomorrow at 8 p.m. ET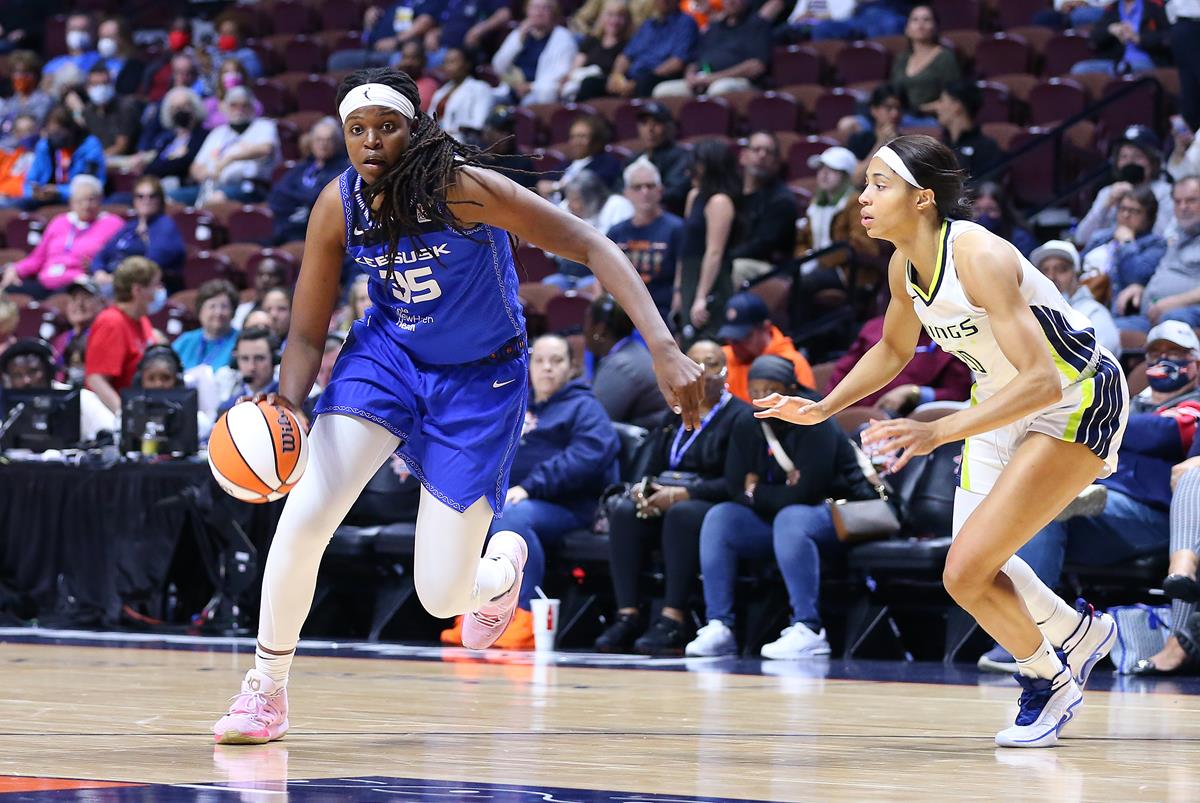 The matchup: The Sun may be the higher-ranked squad, but the Wings actually won the regular season head-to-head, taking two out of their three contests. Adding to the intrigue, both squads have been red-hot leading up the playoffs — Connecticut went 8-2 over their last 10 games, while Dallas posted a 7-3 record in that span. Caliente.
Players to watch: The Sun's quest to capture their elusive first 'ship will depend largely on reigning league MVP Jonquel Jones, who leads the team with an average of 14.6 points and 8.6 rebounds a game. But Connecticut's starpower doesn't stop there — last year's Most Improved Player, Brionna Jones, just keeps getting better and provides a huge spark off the bench.
For Dallas, the biggest question will be who steps up in the absence of their leading scorer, Arike Ogunbowale (pronounced ah-REE-kay oh-GOON-boh-WAH-lay), who will miss at least the first round after undergoing abdominal surgery earlier this month.
Ogunbowale's known for her Mamba Mentality, but her former Notre Dame teammate Marina Mabrey's stepped up to fill the void, notably dropping a career-high 31 points in Dallas' playoff-clinching win last week. Talk about clutch.
Keys to success: The Wings are still a young squad with limited playoff experience, something Connecticut will look to capitalize on, especially as they lead the league in steals and points off turnovers per game. But if Dallas can keep it clean, this series could go the distance.
⛈️ No. 4 Seattle Storm vs. 🪄 No. 5 Washington Mystics — Tomorrow at 10 p.m. ET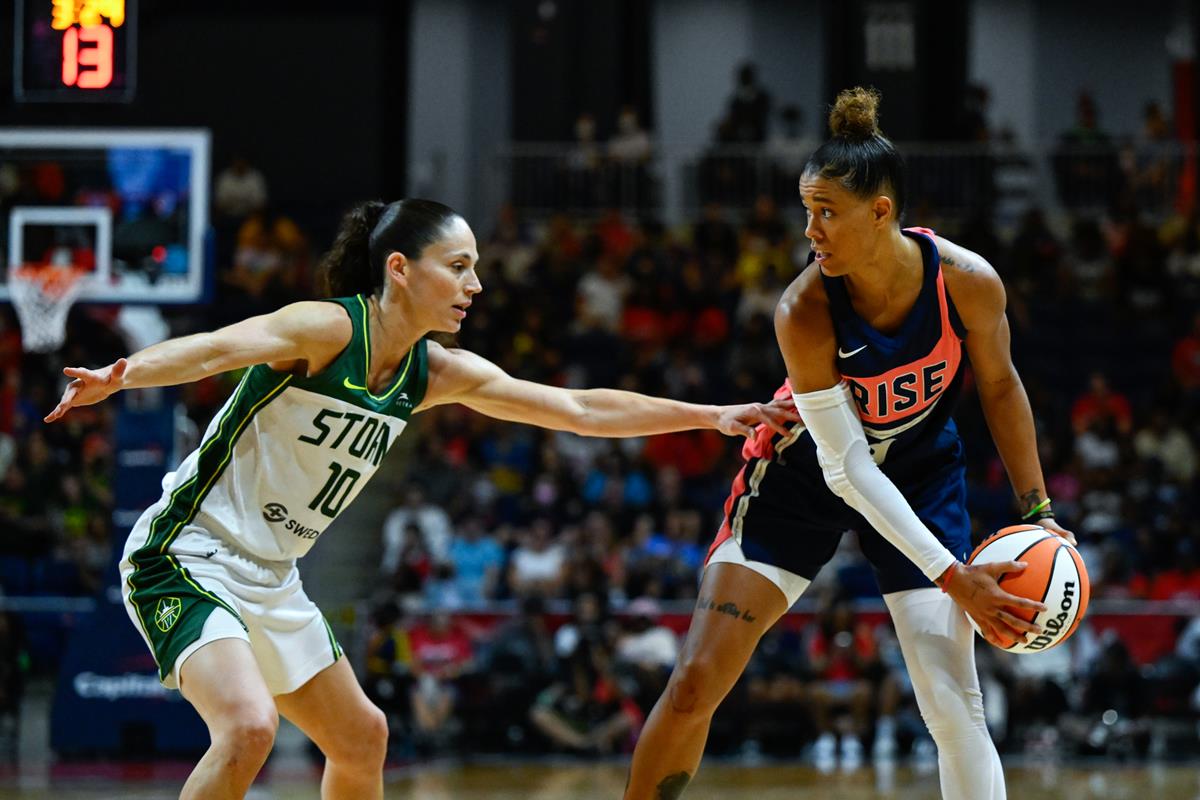 The matchup: The W saved the best for last with this 2018 Finals rematch, a clash between two squads who've combined to win three of the last four titles. The Storm and Mystics posted identical 22-14 records this season, but Seattle eked out home-court advantage by winning two of their three meetings.
Players to watch: This series notably boasts two former league MVPs — Seattle's Breanna Stewart, who led the league in scoring with 21.8 points per night, and Washington's Elena Delle Donne (EDD).
EDD played limited games as she continues to recover from a back injury, but she didn't miss a beat against Seattle, posting an average of 19.7 points. Big-time players making big-time plays.
Speaking of, we'd be remiss not to mention the GOAT, Sue Bird. As we know (and refuse to acknowledge), this will be the W's all-time assist leader's final playoff run. Expect an exclamation point to cap off an incredible career.
Keys to success: With Bird running the offense, the Storm play at a quick pace, scoring 12 points per game off the fast break (second-highest in the league). But that style of play meets an elite Washington defense that likes to slow things down. If the Mystics can control the tempo, they might just find some magic.
📺 How to tune in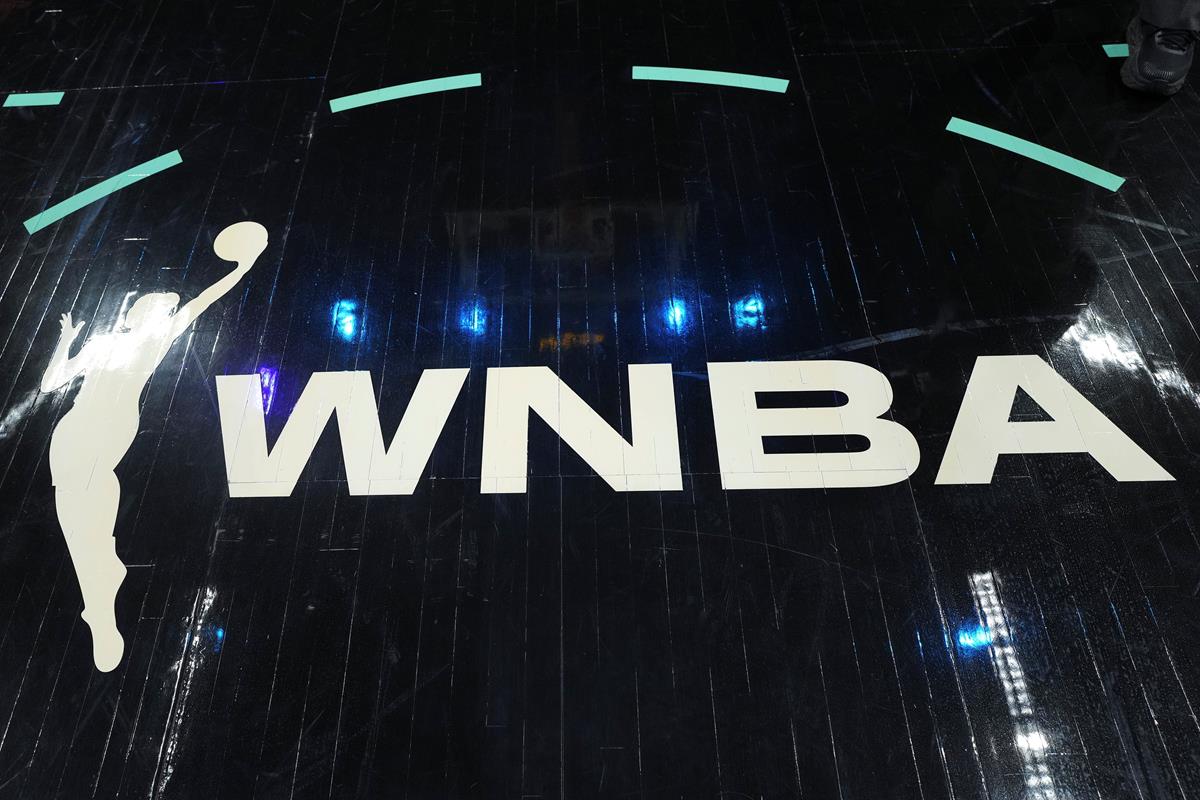 As mentioned, the action begins with the Sky vs. the Liberty tonight at 8 p.m. ET on ESPN2 in the U.S. and on Sportsnet 360 in Canada, followed by the 10 p.m. ET clash between the Aces and Mercury on ESPN.
Check out the full postseason schedule here, and let the games begin!