Women's Euro preview
July 31, 2022
⚽ The history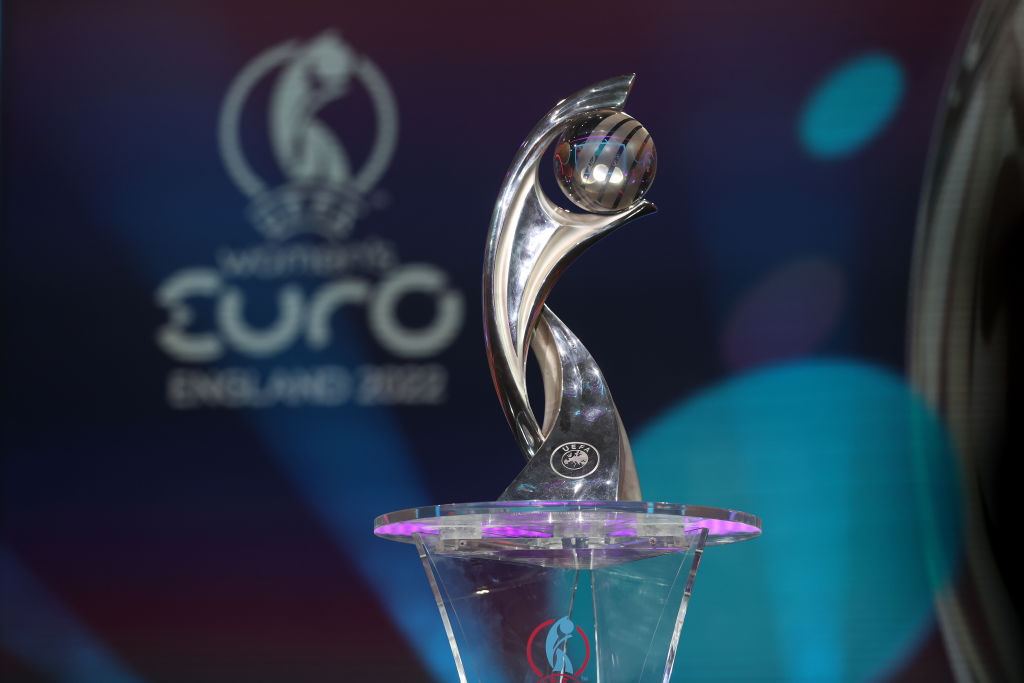 Since the tournament's debut in 1984, the typically quadrennial event has seen significant growth. While the European governing body, UEFA, established the men's tournament in 1958, a women's equivalent wasn't recognized as a viable option until 1980. Pardon?
From its humble four-team beginnings, the Women's Euro has undergone several expansions, most recently jumping to 16 teams ahead of the 2017 tourney.
And growth hasn't been limited to the pitch. With record attendance over 500K (more than double the previous record!), viewership (including the 11.3 million who watched England oust Sweden in Tuesday's semifinal) and social media interaction, support of the women's game is only increasing.
Now, the stage is set for the 13th championship match between host England, who's yet to hoist the trophy, and eight-time winner Germany. Let's meet the teams.
🏴󠁧󠁢󠁥󠁮󠁧󠁿 England: Is football finally coming home?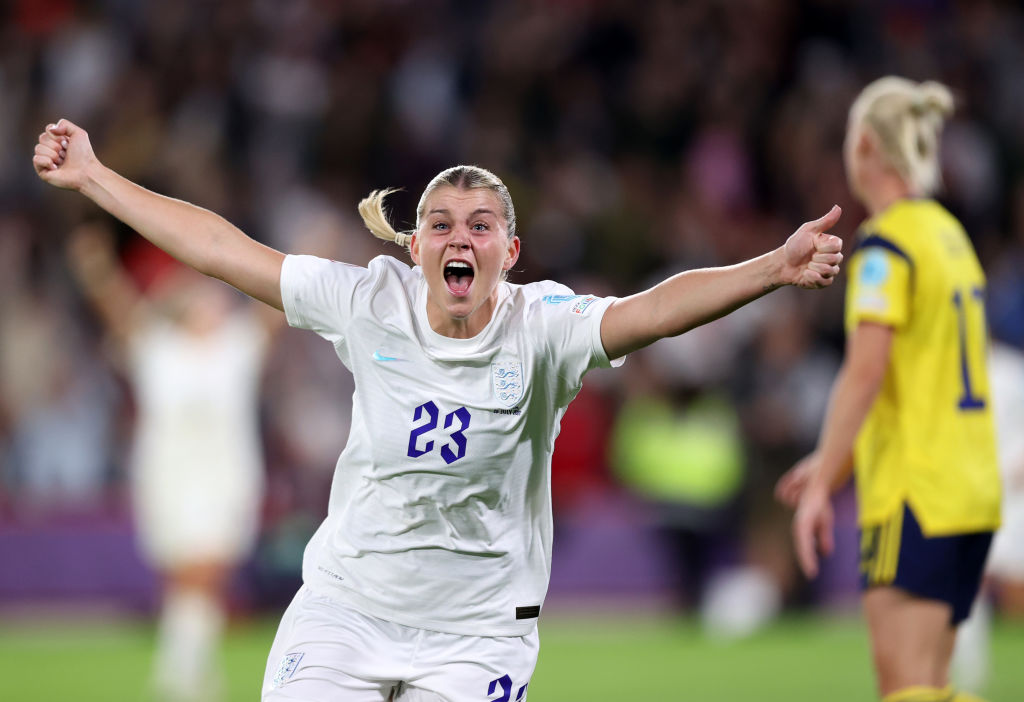 How they got here: The Lionesses celebrated a dominant 4–0 semifinal victory over rival Sweden to chants of "it's coming home" on Tuesday. But that wasn't England's only epic offensive showing — the squad smashed records by outscoring opponents 20–1 en route to the final. Sheesh.
Players to watch: England boasts plenty of top WSL and NWSL talent, but the breakaway star of the tournament is absolutely Arsenal's Beth Mead. The Gunner has been firing on all cylinders, scoring six goals in the tourney — including one in the semifinal win — to keep her at the top of Golden Boot contention. Play that Sweet Caroline.
Another player to watch? Alessia Russo, whose backheel beauty marked her fourth goal of the tournament. Does someone smell nutmeg?
Key to success: A fired-up offense, of course. With eight different goal scorers, England's star-studded lineup can attack from all angles. But opponent Germany has been stalwarts on defense, only conceding a single goal. The Lionesses will need some creativity to find the back of the net.
The history: Neither England's men's nor women's squads have ever hoisted the Euro trophy, despite finishing as runners-up on multiple occasions. And the last time the Lionesses made the final? They lost to none other than Germany in 2009. We'll see if revenge really is a dish best served cold.
🇩🇪 Germany: The dynasty continues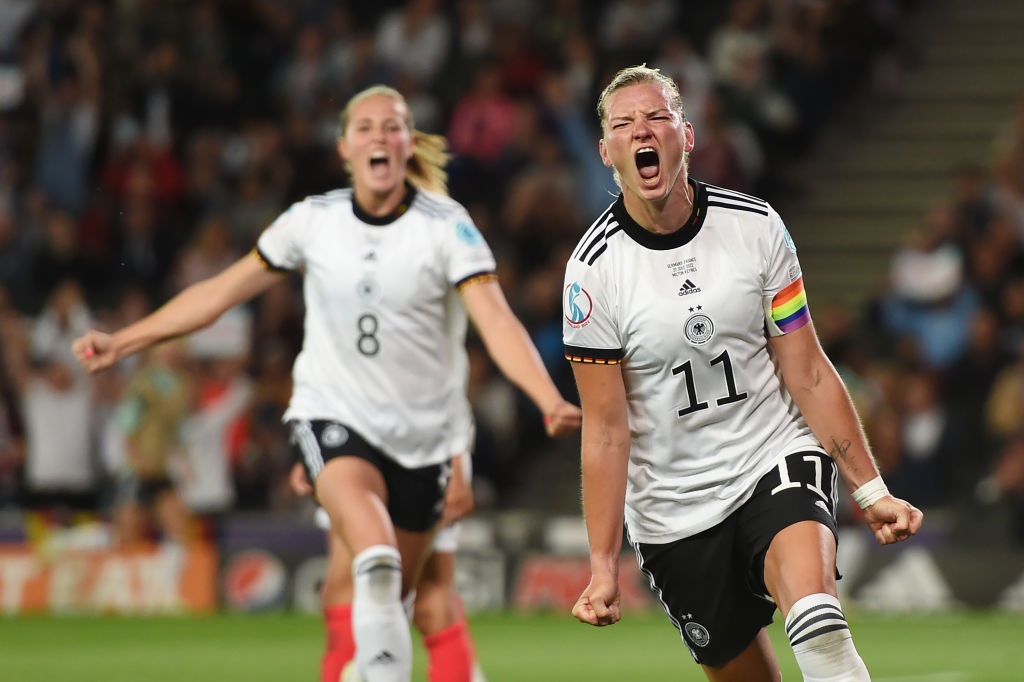 How they got here: After a disappointing medal-less 2017 showing that snapped their Euro title streak at (a still impressive) six, Germany is eyeing a top-of-the-podium return and a record-extending ninth trophy today.
And the team proved they still belong in championship contention by sweeping Group B before an impressive quarter-final win over Austria and a clutch semi victory over France on Wednesday.
As mentioned, Germany's biggest strength has been their defense — they've allowed just one goal all tournament. Locking it down.
Players to watch: Tied with the aforementioned Mead for the Golden Boot hardware is captain Alexandra Popp. After missing the last two Euro tourneys due to injuries, the 31-year-old is coming in hot, scoring nearly half the team's goals. She's also setting records in the process, becoming the first player to score in five consecutive Euro matches. Talk about poppin' off.
Midfielder and Bayern Munich star Lina Magull has also come in clutch, registering a goal in the quarters. One to keep an eye on.
Key to success: While Popp is on a quest to become just the second player (women's or men's) to score in every Euro match, it could come down to the defense for Germany. The team's backline has made things relatively easy for keeper Merle Frohms, who has seven saves, but she'll need to step it up against this explosive England attack.
The history: Germany already has the most Women's Euro titles and they've topped England in the biggest moments before. Their dynasty is on the line today on one of the sport's biggest stages. Can't wait.
🏆 How to watch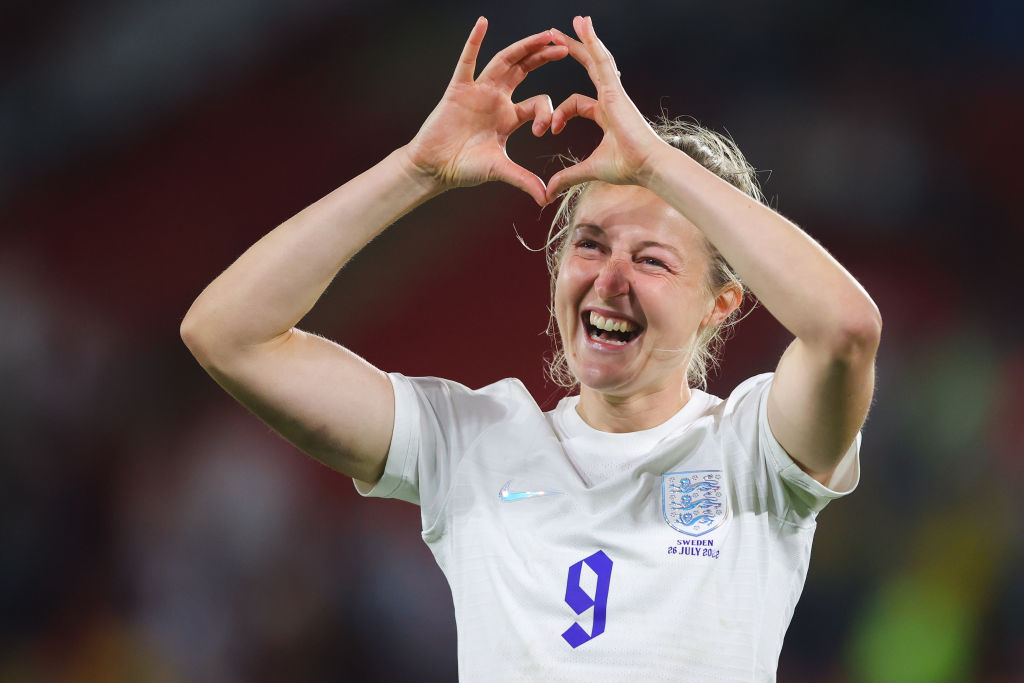 After sheer dominance from both squads, it all comes down to this. So who will take home the title? An England team that's desperate to lift the trophy in front of their home crowd? Or a German squad determined to defend their dynasty?
Find out today at 12 p.m. ET on ESPN in the U.S. and UEFA.tv in Canada. Are you ready for some ​​fútbol?