Nothing like summertime hockey
August 20, 2021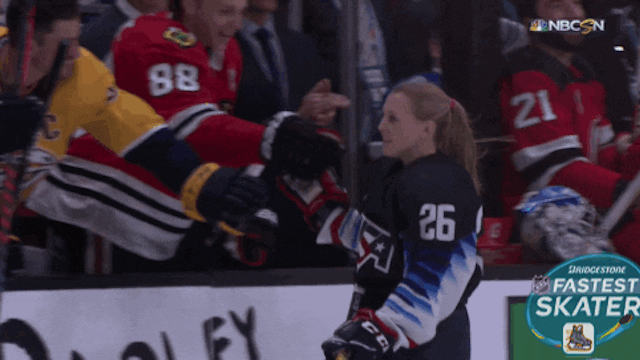 SOURCE: NHL/GIPHY
The long-awaited Women's World Hockey Championship (WWHC) finally begins tonight. So in today's special edition newsletter, we're giving you the lowdown on the best game you can name.
QUOTE OF THE DAY
This is our Stanley Cup. Can you imagine getting to the Stanley Cup Final, and before getting on the plane, [someone] saying, 'You know what, it's canceled, and we don't know when or if it can even happen'? It's devastating.
— Team USA captain Kendall Coyne Schofield, after learning that the WWHC was canceled for a second time. Luckily, third time's a charm.
🏒 The set-up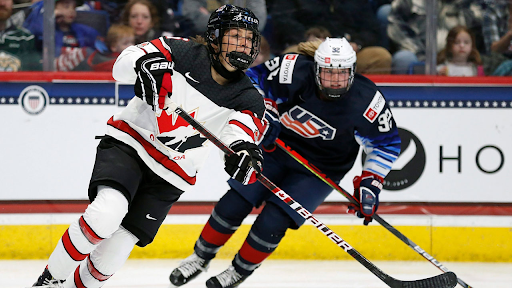 After the 2020 championship was canceled twice (stop us if you've heard that one before), the International Ice Hockey Federation (IIHF) and Hockey Canada moved the annual tournament from its original host venue in Halifax, Nova Scotia, to Calgary, Alberta, for 2021.
The tournament runs from today to the gold medal game on August 31st. Nothing like summertime hockey.
Ten national teams, including host country Canada and five-time reigning champion U.S., are participating in the tournament. Teams are split into two groups — A and B — for the preliminary round.
However, these groups aren't split evenly. Group A boasts the five best teams based on IIHF rankings, and Group B has the rest. All Group A teams automatically move on to the quarters, while only the top three in Group B will.
Each team will play four group-stage games — one against each of their group opponents — before moving on to the knockout stage, which begins August 28th.
🇨🇦 The host team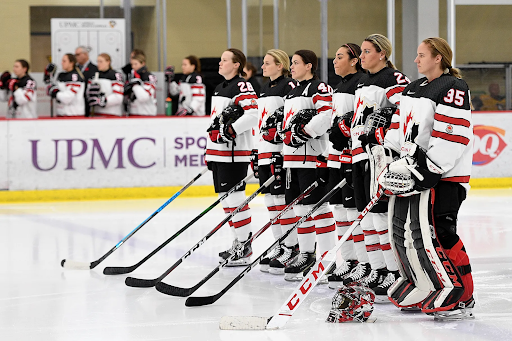 The history: Canada is looking for its first gold medal since 2012. Yes, you read that right. The country that hockey calls home has been winless at Worlds for nearly a decade. Luckily, five players from that 2012 team remain: Brianne Jenner, Rebecca Johnston, Jocelyne Larocque, Natalie Spooner and captain Marie-Philip Poulin.
The team: Of the 25 women on Canada's WWHC roster, eight are making their World Championship debuts, including Ella Shelton and Ashton Bell, newcomers to one of the toughest defensive cores in the tournament.
With a strong blueline behind them, Canada's veteran forwards have every opportunity to run up the score. Look out for Mélodie Daoust and the Sarahs — Sarah Nurse and Sarah Fillier — to be the difference makers.
Between the pipes, coach Troy Ryan will likely rotate through the all-PWHPA goalie line-up of Kristen Campbell, Ann-Renée Desbiens and Emerance Maschmeyer to get things started in the preliminary round.
The schedule: Canada will kick off their tournament at 6 p.m. ET today in a rematch of the 2019 semifinal, in which they lost to Finland. They'll then face ROC and Switzerland before the highly anticipated game against Team USA on Thursday at 6 p.m. ET.
🇺🇸 The reigning champs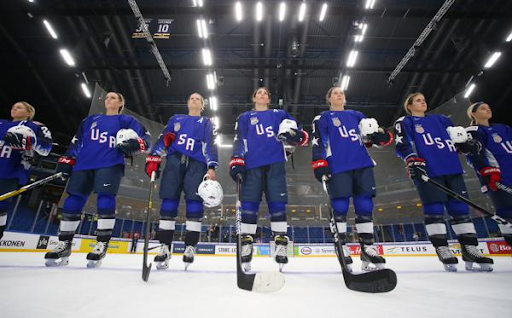 The history: Team USA has won every WWHC since 2013, which is actually only five championships (2014 and 2018 were Olympic years, and 2020 was...you know) and have nine in total. A 10th win would tie the record for most WWHC gold medals, currently held by Canada.
The team: With yet another ironclad roster, this gold medal is Team USA's to lose. Fourteen players from the 2019 team are returning, including veteran forwards Amanda Kessel, 2017 tournament MVP Brianna Decker, 2019 leading scorer Hilary Knight and captain (and speed demon) Kendall Coyne Schofield.
On the other hand, seven fresh faces are making their championship debuts, with four new additions to the defensive line, including future star Caroline Harvey, who hasn't even started college yet.
And Nicole Hensley is back. Although the goalie hasn't played internationally since recording a shutout in the 2018 Olympic gold medal win, she is set to be the number one starter for Team USA.
The schedule: It all starts with a game against Switzerland at 9:30 p.m. ET tonight, followed by Sunday's 2019 WWHC final rematch against Finland and Tuesday's against the ROC, before facing their archrivals Canada on Thursday.
🏆 The top contenders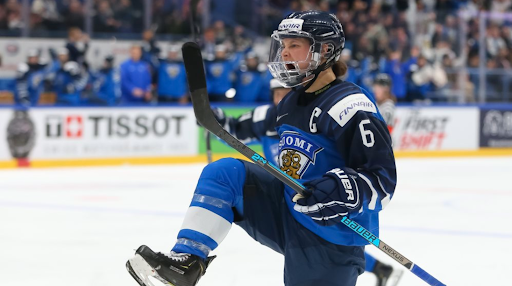 🇫🇮Finland: Always a bridesmaid, never a bride...yet. The Finnish team almost won their first-ever gold in 2019, but after their overtime should-have-been game-winning goal was controversially disallowed, the U.S. capitalized in shootouts and Finland took second place.
Still, it was the first time a non–North American team ever made it to the final, and another strong showing — led by one of the game's best defensive players, captain Jenni Hiirikoski — could put them back on top.
🏅Russia (kind of): The ban on Russians competing under their own flag also extends to world championships, so they're sticking with the Russian Olympic Committee, or ROC, for WWHC too.
The world's fourth best team will rely on a strong three-goalie rotation throughout the prelims as they look for the ROC's first-ever medal (but Russia's fourth, after three previous bronze wins).
🇯🇵Japan: Back in January 2020, Japan won their first Youth Olympics women's hockey gold medal, and given many of those same players will compete in this WWHC, we can only imagine what an extra year of experience will bring to this young team.
Three Group B teams will make it to the quarter-finals, and Japan, led by captain Chiho Osawa, is our favorite to lead the pack.
👀 How to watch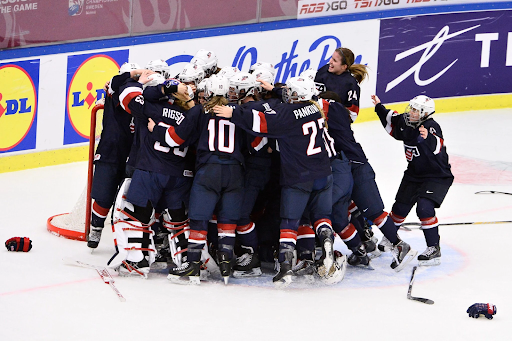 Set up your screen by the pool or on the patio so you can enjoy the last days of summer while watching your favorite winter sport. TSN has all the action in Canada, and the NHL Network will broadcast all the Canadian and American games, as well as most knockout-round games, in the U.S.