Highlighting HBCU Sports
October 17, 2021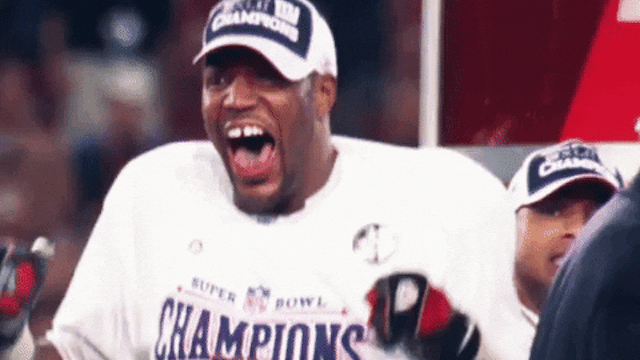 SOURCE: NFL/GIPHY
It's college homecoming season, and no one does the annual return of alumni quite like Historically Black Colleges and Universities (HBCUs) across the U.S. So today, we're highlighting the Black institutions often excluded by the sports world.
We're buzzing about today's newsletter like the swarm of hornets that nearly sabotaged former NBAer JR Smith's college golf debut, so let's get scrolling!
QUOTE OF THE DAY
"That's the thing that I think HBCUs taught me, inclusion...There's so much culture. There's so much energy. There's so much love at HBCUs."
— Good Morning America host and former pro football player Michael Strahan, reflecting on his decision to attend Texas Southern.
🎓 Background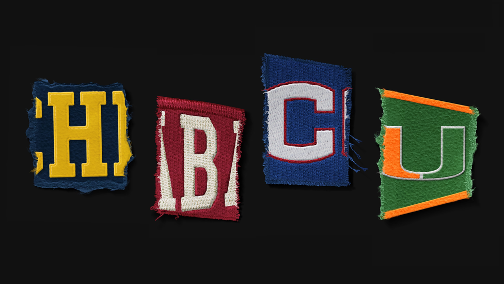 The first Black colleges and universities were created in Pennsylvania, D.C. and Ohio prior to the Civil War in order to provide basic education and training opportunities for the Black community, which was prevented from attending most established institutions and, in the case of those that were enslaved, was prohibited from learning to read or write altogether.
After the war and the abolition of slavery, a handful of HBCUs — including Howard University and Morehouse College — were established throughout the late 1860s in an effort to help former slaves adjust to a life of freedom.
Most HBCUs that began throughout this period were created by white founders, many of whom had problematic beliefs regarding the intellectual capabilities of Black people, sparking skepticism within Black communities.
Before desegregation in the South, however, most Black students that wanted to study at the university level were offered no choice other than Black institutions, increasing demand for more throughout the region.
By the early 21st century, over 100 Black colleges and universities had been established, mostly in the South, offering students a range of opportunities from research institutions to vocational schools.
The Higher Education Act of 1965 officially defined the group of schools created prior to 1964 as HBCUs — all with a common mission focused on the education and advancement of Black Americans.
Today, most HBCUs are primarily run and operated by members of the Black community and have recently seen an increase in financing and attention. The Biden-Harris administration has also focused on increasing HBCU funding and resources.
HBCUs make up roughly 3% of all colleges and universities in the U.S. and are, on average, 30% less expensive than comparable schools, offering more affordable, safe spaces for young Black students to pursue degrees.
🏈 The athletic divide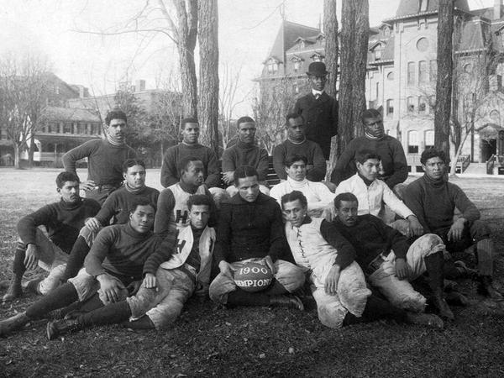 In 1912, the Central Intercollegiate Athletic Association (CIAA)was formed to create an organized system for Black colleges to compete against one another. The first members of the group included Howard University, Hampton University, Virginia Union University, Shaw University and Lincoln University.
Although many schools, primarily in the North, had become desegregated, Black student-athletes still found HBCUs to be safer places to play, devoid of positional segregation and racial discrimination.
In particular, HBCU football programs helped to develop elite athletes. In 1963, Grambling State defensive tackle Buck Buchanan became the first HBCU player to be drafted No. 1 when Kansas City selected him in the AFL draft.
By the mid-1970s, predominantly white institutions (PWIs) began heavily recruiting young Black athletes to play at their schools. Among other factors, the increased media exposure and nicer facilities offered by PWIs created a recruiting gap that is still prevalent today.
A handful of HBCU athletic programs have garnered more attention and revenue recently. North Carolina A&T (N.C. A&T), Norfolk State and Texas Southern are estimated to have earned nearly $750 million in combined exposure revenue last year.
N.C. A&T's track & field program received national recognition for NCAA victories and for sending four athletes to the Olympics, two of whom won medals — the first earned by N.C. A&T athletes. A BFD.
Texas Southern and Norfolk State played in March Madness this year, both winning contests in the First Four games (and busting brackets in the process).
✨ Black women athletes and HBCUs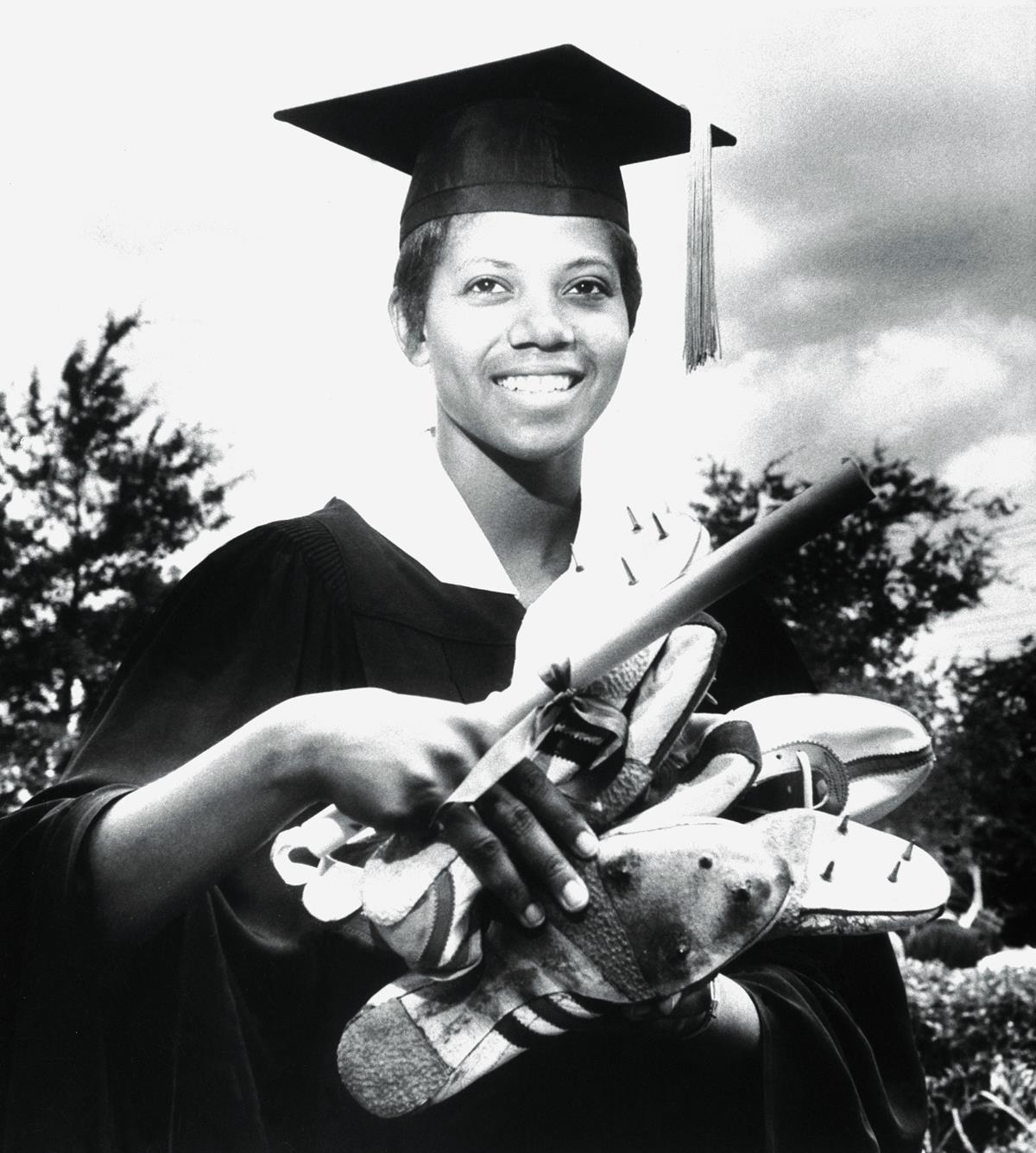 For Black women, HBCUs provided an opportunity to compete long before Title IX was implemented. Althea Gibson entered Florida A&M University (FAMU) on a full athletic scholarship in 1949 and became the first Black tennis player to win a Grand Slam, doing so at the 1956 French Open. Gibson went on to win 11 majors in her eight-year career.
Sprinter Wilma Rudolph attended Tennessee State University (TSU) and, between her sophomore and junior years, ran in the 1960 Rome Olympics, where she became the first American woman to win three gold medals in a single Games.
In basketball, Yolanda Laney is still arguably one of the best college players ever, and she helped highlight HBCU women's basketball talent. Laney led the Cheyney University squad to the first NCAA-sanctioned women's title game in 1982.
⭐ Alum on the gridiron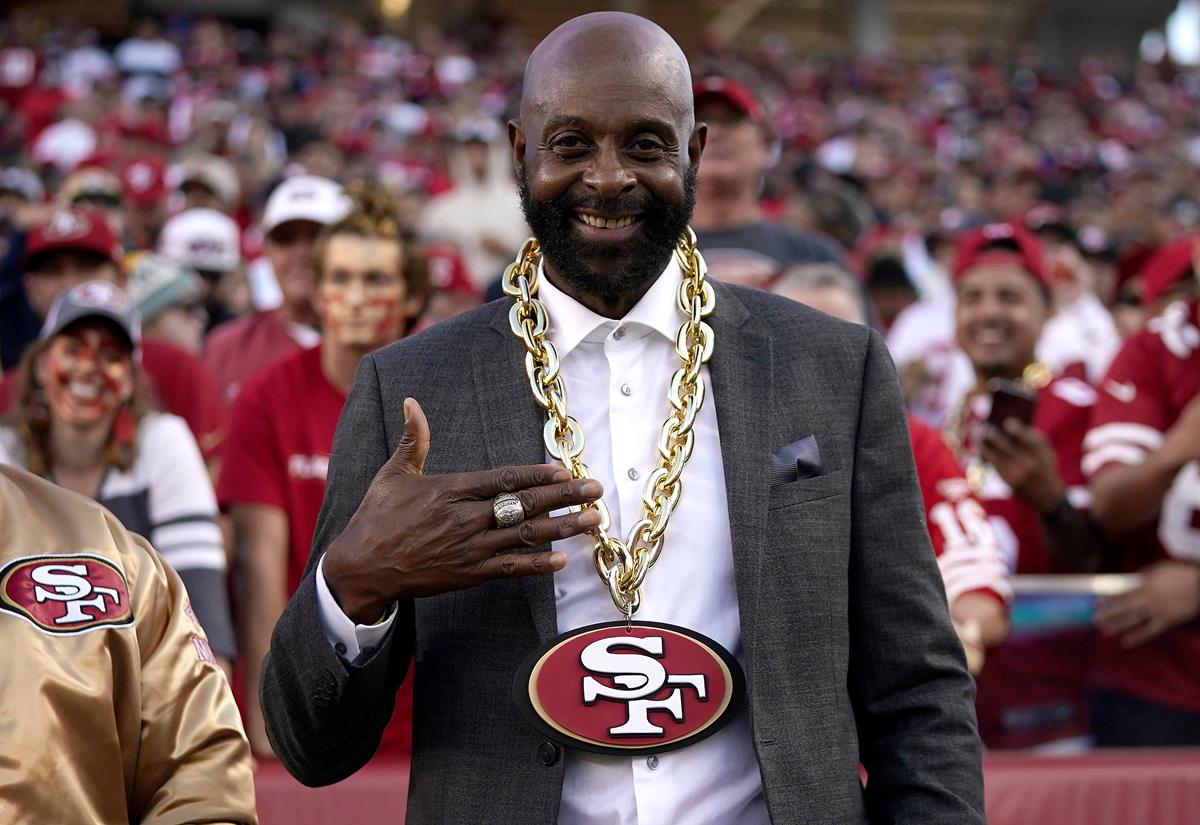 Some of the NFL's biggest names came out of HBCU programs, such as the aforementioned Strahan as well as wide receiver Bob Hayes, who competed in both football and track during his time at FAMU before winning gold in the 100m sprint at the 1964 Tokyo Olympics, the same year he was drafted by the Dallas Cowboys. No biggie.
Doug Williams had his beginnings at Grambling State and, in 1988, made history with the NFL's Washington Football Team when he became the first Black quarterback to win the Super Bowl and be named Super Bowl MVP.
Mississippi Valley State alum Jerry Rice is well-known for his success as a wide receiver with the San Francisco 49ers, leading the squad to three Super Bowl championships in the late '80s and '90s.
The Chicago Bears' Walter Payton spent his college years at Jackson State before breaking records as an NFL running back in the '70s and '80s. And Alcorn State alum Steve McNair set an FCS record in passing yards before playing for the Tennessee Titans in Super Bowl XXXIV.
📚 Current Students & Staff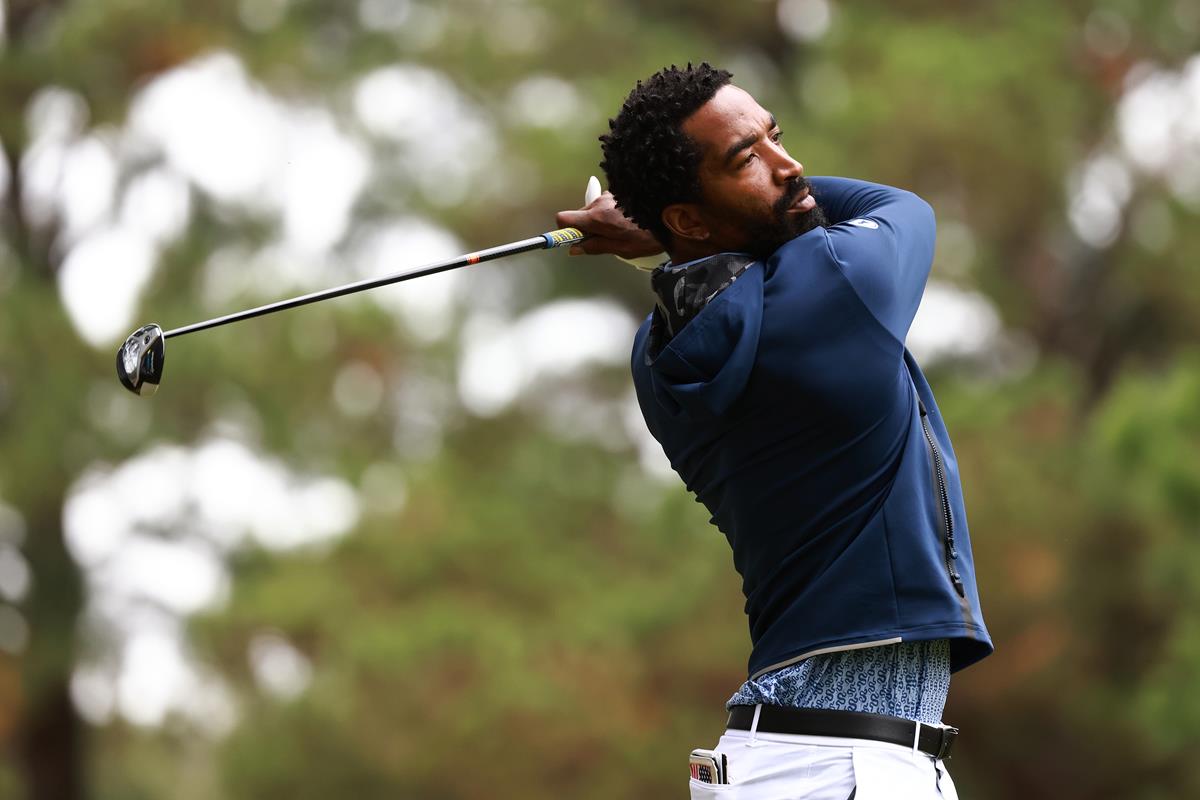 There are also some prominent names currently leading and competing at HBCUs. The aforementioned former NBAer JR Smith enrolled at North Carolina A&T earlier this year to pursue a degree in liberal studies. After enrolling, Smith also petitioned the NCAA to allow him to compete on the university's golf team.
Smith went straight to the NBA out of high school, so, like all college athletes, he's eligible to play a sport he has not professionally played for four years within a five-year window.
Tracking down his high school records in order to validate his eligibility proved to be a challenge, but his petition was approved. While his first outing last week stung a bit, he's certainly bringing new energy to the game.
Last year, former NFL star and TV personality Deion Sanders took the head football coaching job at Jackson State and has made a mark on the program ever since. Investing in new uniforms and upgraded training facilities, Sanders has been vocal about his intention to improve HBCU football as a whole.
The Tigers currently have a winning record and recently stomped on reigning conference champ Alabama A&M. It seems as though Sanders has already made a positive impact on the program, even if he has to lead the squad on one leg.
Former Tennessee Titan, Heisman winner and Renaissance man Eddie George took the head coaching position at Tennessee State earlier this year. What can't he do?
👏 Traditions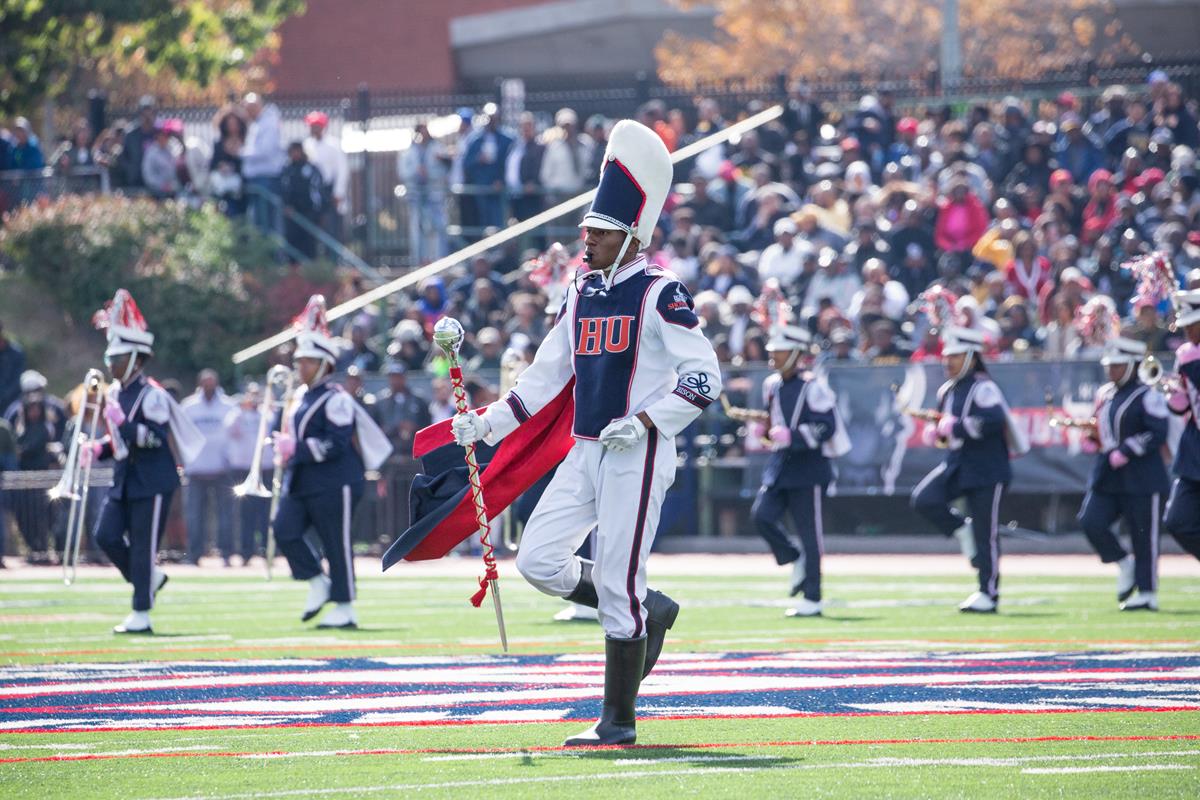 We can't write about HBCUs and not highlight the rich traditions that set them apart. From Homecoming celebrations to iconic Battle of the Bands moments, HBCU sporting events feature many iconic customs.
Homecoming: There's a reason Beyoncé named her 2019 documentary Homecoming and dedicated the Beychella performance to HBCU culture. While most U.S. institutions host a homecoming weekend, many HBCUs host week-long celebrations, often leading up to a rivalry football game.
And while sports are key, homecoming is about more than the game. It's an opportunity for alumni to return for philanthropic events and a joyous celebration of culture.
Marching bands: Prepare to be blown away. While HBCU marching bands do perform at halftime, their impact goes well beyond the gridiron.
Strolling and stepping: Greek life is a large part of the university experience for many students at schools across the country, but at HBCUs, the sororities and fraternities have some distinctive characteristics.
Black Greek Letter Organizations (BGLOs,) also known as the "Divine Nine" or "D9," all have their own unique style, and there's no better evidence of this than during step and stroll shows — think Stomp the Yard.
A stroll is a choreographed group routine that represents a particular organization. The dances can include passed-down hand signals, unique calls and whistles and so on. These routines make TikTok dance trends look easy.
➡️ The future of HBCUs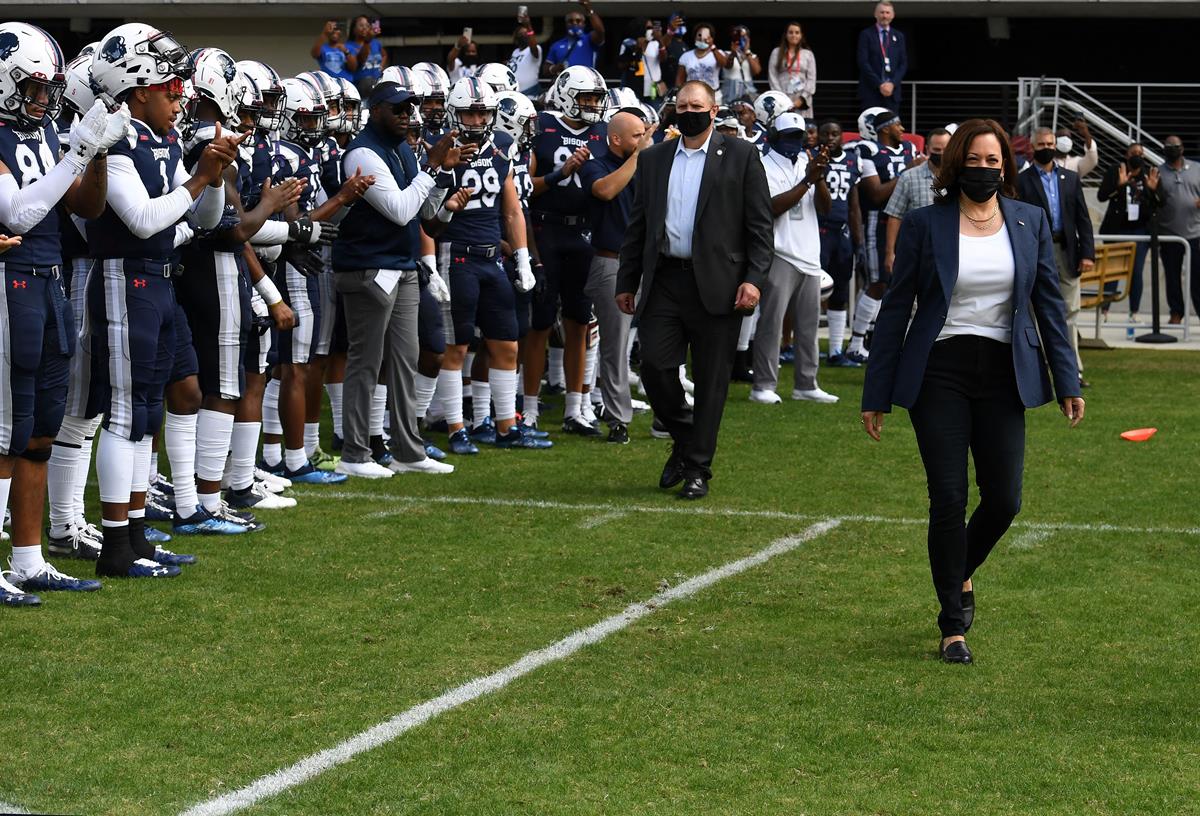 With a long list of prominent alumni in politics, pop culture and beyond — including Dr. Martin Luther King, Jr. (Morehouse College), Oprah Winfrey (Tennessee State University) and Vice President Kamala Harris (Howard University) — the impact of HBCUs is clear.
And when it comes to sports, the historical and contemporary importance of HBCUs in providing a safe place to play cannot be overstated.
As the collegiate sports landscape continues to evolve, the rich traditions, rivalries and culture of HBCUs marches on.