May 22, 2022
📗 The history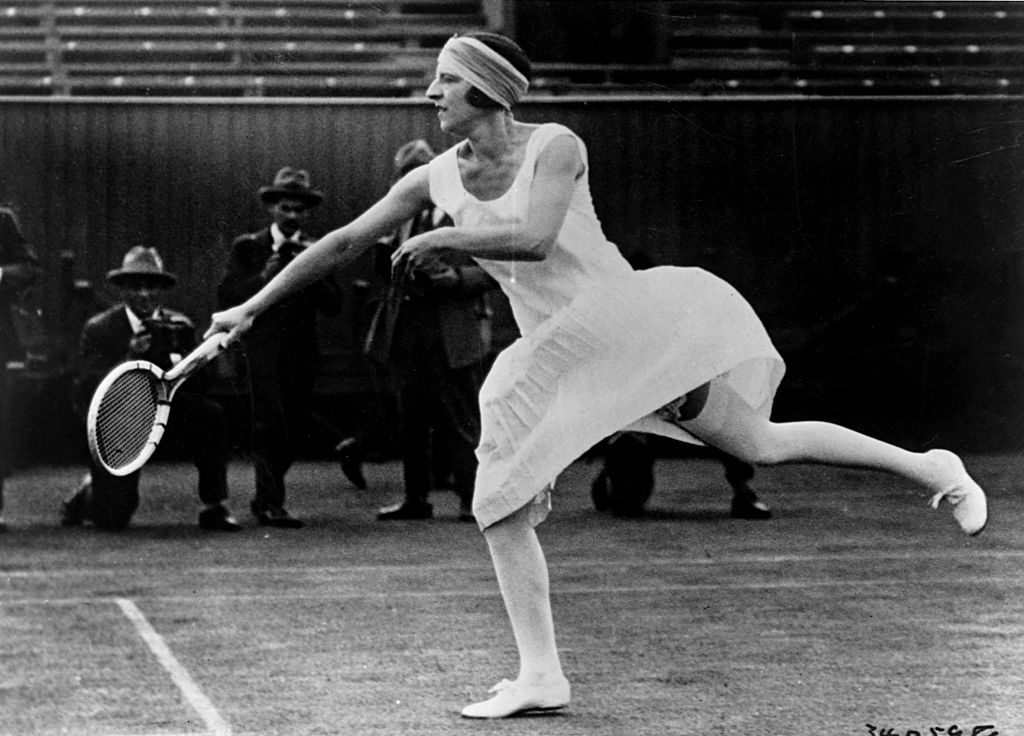 SOURCE: © CORBIS/CORBIS VIA GETTY IMAGES
The first French Open, originally known as the Championnat de France, was held in 1891, but was only open to male members of French tennis clubs. Luckily, the organizers quickly realized their mistake and introduced a women's singles tournament in 1897.
The 1925 event was the first to welcome international competitors, though French nationals still won that year: René Lacoste (yes, that René Lacoste) and "La Divine" Suzanne Lenglen.
The win marked Lenglen's fifth of her six career Championnat titles. No wonder they named the trophy after her.
The Championnat was played in various locations throughout the early years, but, ever since 1928, it's been played at the iconic Stade Roland-Garros (named for French aviator Roland Garros) in Paris, France.
The tournament finally became known as the French Open in 1968, when it officially "opened" to both amateurs and professionals. The French still like to refer to it as Roland-Garros, but whatever you call it one thing's for sure — c'est magnifique.
✏️ The details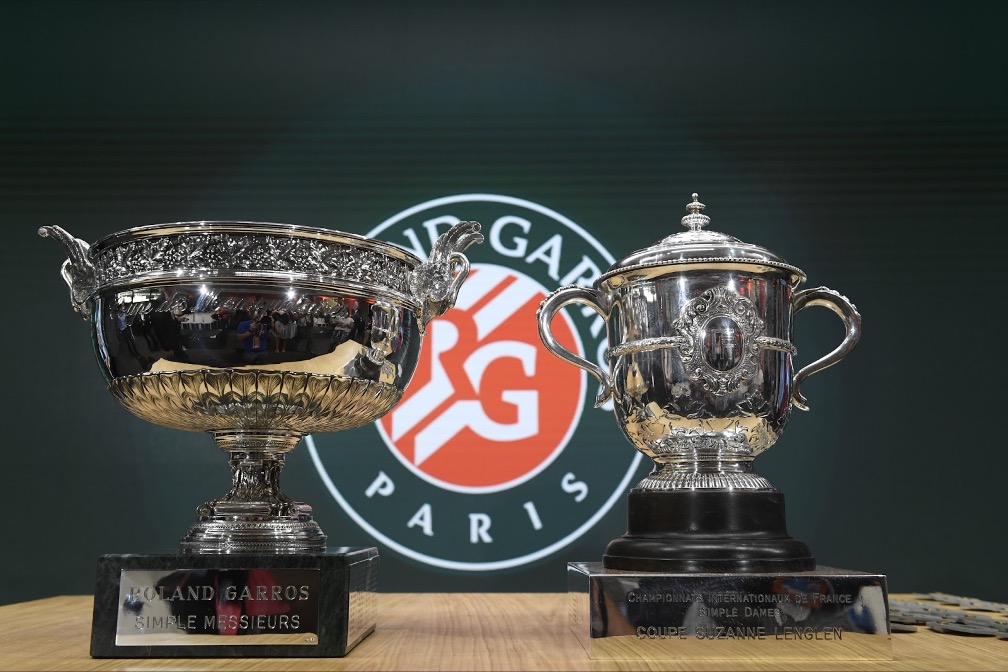 SOURCE: ROLAND GARROS/TWITTER
The French Open runs from late May to early June and features 128 women's and men's singles players competing through seven single-elimination rounds. The fête will culminate in the women's singles final on June 4th and the men's on June 5th.
But wait, there's more. There'll also be 64 men's and women's doubles pairs in action, along with 32 mixed team duos. Lucky us.
As for prize money, after being reduced for two years, the pot is returning to its pre-pandemic levels — a grand total of €43.6 million (~$46.1 million USD) is on the line, with both the men's and women's singles winners taking home €2.2 million (~$2.3 million USD).
For context: the French Open was the last Grand Slam to reach full gender pay parity after finally making the move in 2007. About damn time.
🎾 The playing surface
SOURCE: ROLAND GARROS/TWITTER
The most unique aspect of the French Open is the surface it's played on — clay. Yes, a few other tourneys are also played on clay courts, but the French Open is the only Grand Slam to use the surface.
Hard-surface courts result in true bounces and fast play, but clay tends to slow the ball down. Players with more finesse and strategy to their game tend to perform better on clay than those who rely on power.
And you can't discuss the clay surface without mentioning the aptly named "King of Clay," Rafael Nadal. The Spaniard boasts an astonishing 105-3 match record at the French Open, punctuated by a record 13 titles at the Grand Slam. Dominance.
💪 Women to watch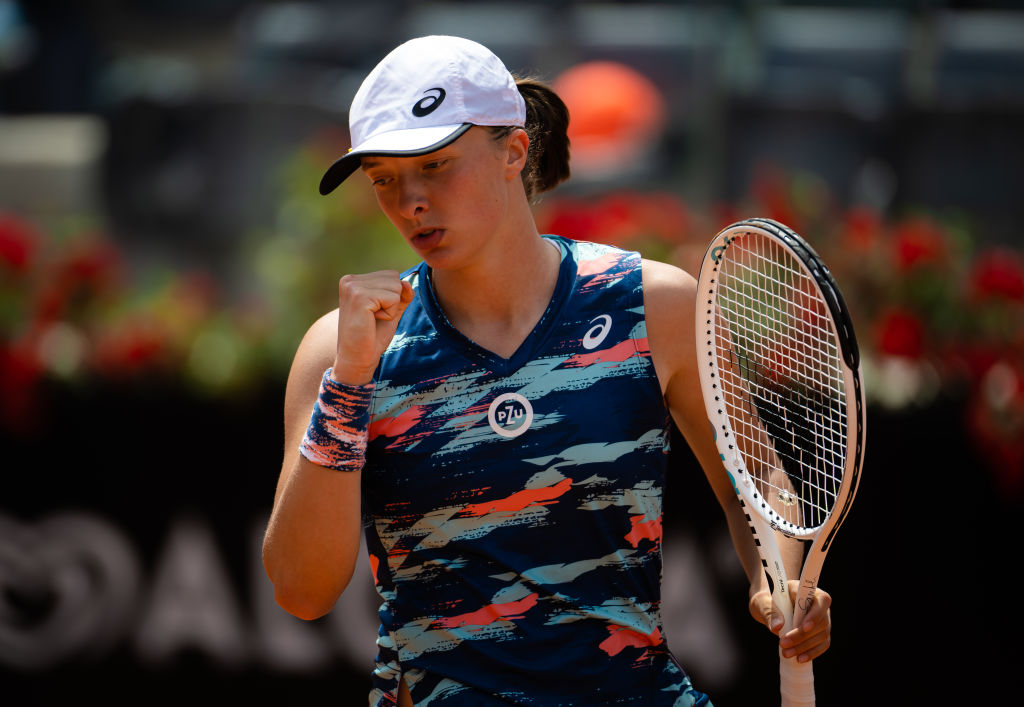 SOURCE: ROBERT PRANGE/GETTY IMAGES
Iga Świątek: It's hard to overstate just how masterful the aforementioned Świątek has been. She's lost only five sets throughout her 28-match win streak, which dates back to February. And she's no stranger to making history at Roland-Garros — her 2020 victory made her the first Polish player to win a Grand Slam singles event.
Simona Halep: Don't let her early exits in recent tourneys fool you — Halep knows how to compete on the biggest stage. She already has a 2018 French Open title under her belt, plus two other finals appearances. It'll be tough to knock off Świątek, but if anyone can do it, it's Halep.
Ons Jabeur: Jabeur is having a 2022 to remember. She recently rose to No. 6 in the world rankings, her highest ever, after becoming the first Arab and African player to win a WTA 1000 title with this month's Madrid Open victory. And she followed it up with an impressive run to the Italian Open finals. Just the beginning.
Barbora Krejčíková: The current world No. 2, Krejčíková became the third unseeded woman in five years to win at Roland-Garros with a resilient victory last year. But her 2022 season has been tough — she hasn't competed since February due to an elbow injury, missing the clay season entirely. Does she have another surprising run up her sleeve?
👊 Men to watch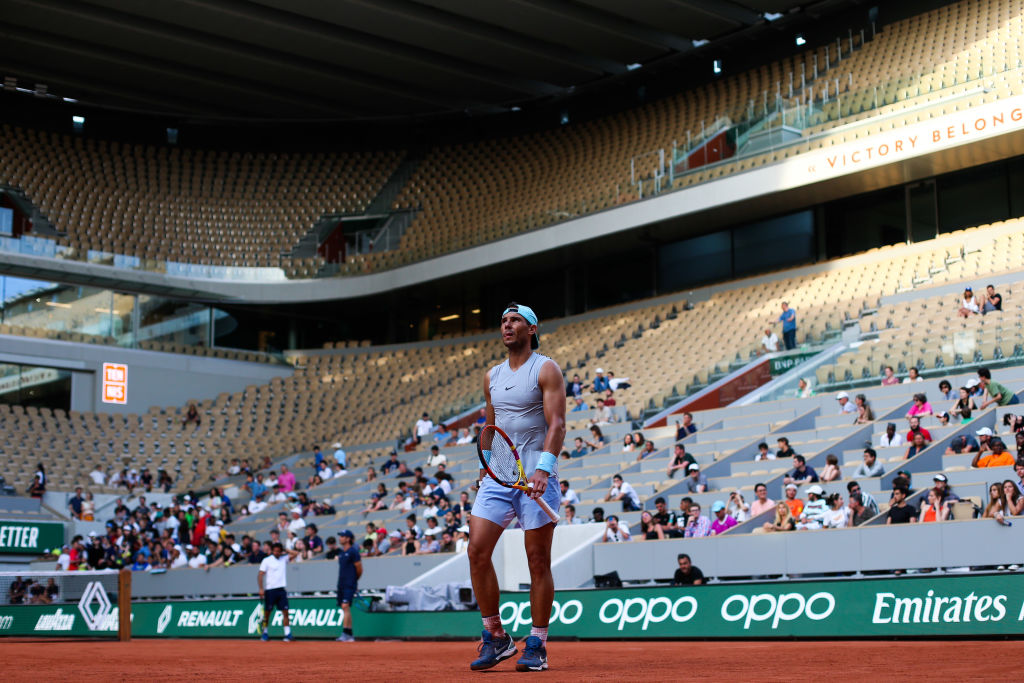 SOURCE: IBRAHIM EZZAT/NURPHOTO VIA GETTY IMAGES
Rafael Nadal: But of course. As mentioned, Nadal is in the hunt for a record-extending 14th French Open title and his second Grand Slam win of the year (after setting a record for the most men's Grand Slams won with his Australian Open victory in January). That said, it won't be easy, as he's contending with a handful of injuries.
Novak Djokovic: After a controversial start to the year, Djokovic has returned to form on the clay courts, advancing to the Madrid Open semis and winning the Italian Open earlier this month. If he can defend his 2021 title, he'll re-tie Nadal for most career men's Grand Slam titles. Oh yeah, and they could square off as early as the quarter-finals. Spicy.
Carlos Alcaraz: The 19-year-old burst onto the scene this year, winning two Masters 1000 titles, including the recent Madrid Open, where he defeated Nadal in the quarter-finals and then Djokovic in an epic semifinal clash. Have to beat the best to be the best.
Stefanos Tsitsipas (pronounced see-see-PAS): Last year's runner-up, the world No. 4 is still in the hunt for his elusive first Grand Slam title. And the 23-year-old might be peaking at just the right time as he reached the finals of last week's Italian Open. But can he make it over that plateau in Paris?
🎥 How to tune in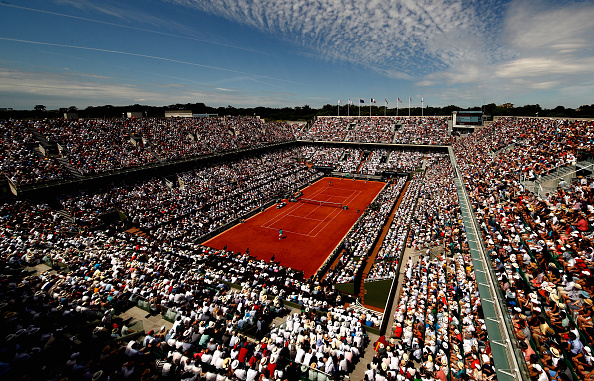 SOURCE: ADAM PRETTY/GETTY IMAGES
The fun began early this morning and will continue with daily tennis over the next two weeks. Follow the full schedule here and tune in on NBC in the U.S. and TSN in Canada. Serve it up.