And happy NFL Wild Card Weekend. With the league's first-ever 18-week season in the books, 14 squads now begin their quest for the coveted Vince Lombardi trophy. Before the games begin today, we'll get you up to speed on the playoff structure, the contending teams and the key players to keep an eye on. Prep that dip, find your comfiest spot on the couch, and dive in.
January 15, 2022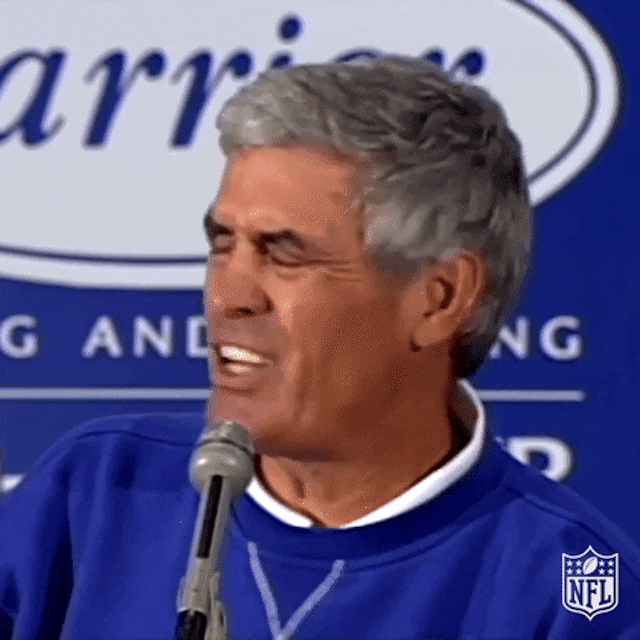 SOURCE: NFL/GIPHY
QUOTE OF THE DAY
Playoffs?! Don't talk about playoffs! You kidding me? Playoffs?! I just hope we can win a game!
— Former Indianapolis Colts head coach Jim Mora, giving one of the most infamous interviews in NFL history. Sorry, Colts fans, no playoffs for you this year.
⚙️ The setup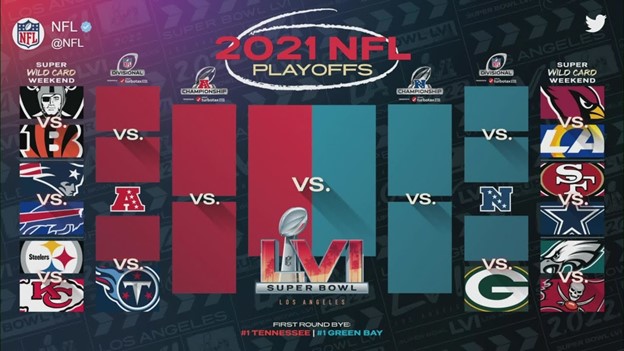 The NFL introduced an expanded playoff format last season, so nearly half of the 32 teams now have a chance to make a Super Bowl run. It all kicks off with a "super" wild card weekend slate featuring six (!!!) games running today through Monday.
Winners advance to next weekend's divisional playoffs, followed by the conference championships on January 30th, and it all culminates with the true reason for the season, the Super Bowl on February 13th.
The Tennessee Titans and Green Bay Packers secured the No. 1 seeds in the AFC and NFC, respectively, earning them automatic byes to next week's divisional round. But that still leaves 12 teams and three days of wild card action…
🔴 AFC Wild Card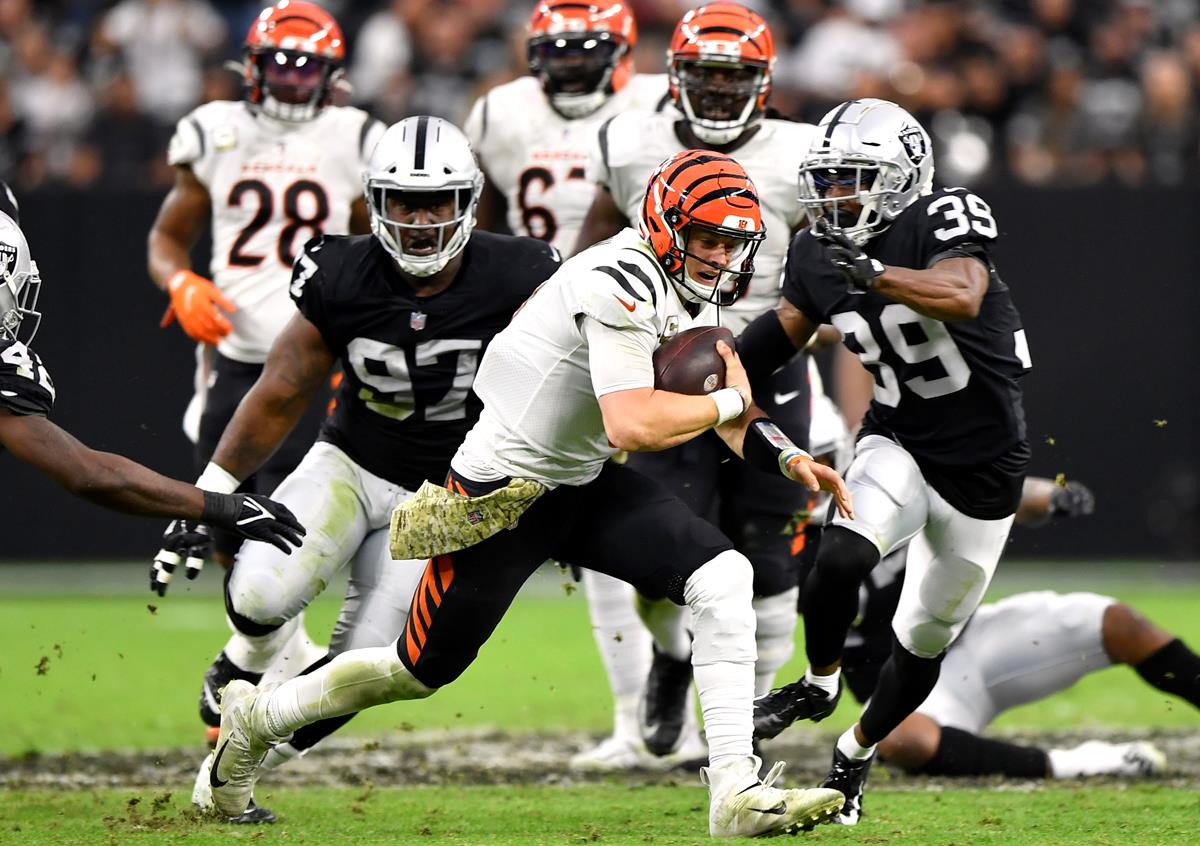 No. 4 Cincinnati Bengals vs. No. 5 Las Vegas Raiders — Today at 4:30 p.m. ET
Luck was on Vegas' side last week, as the Raiders punched their playoff ticket in the (literal) final seconds of the regular season after a tumultuous year for the front office.
As for the Bengals, it's been an up-and-down season, but the ups have been sky high thanks to quarterback (QB) Joe Burrow. Our prediction? More Jackpot Joey dance moves coming to a Cincinnati locker room soon. Party.
No. 3 Buffalo Bills vs. No. 6 New England Patriots — Today at 8:15 p.m. ET
A matchup of AFC East rivals, this will be the third meeting between the Bills and Pats this season. New England squeaked out a win the first time around, but Buffalo triumphantly won the most recent battle. This rubber match is anyone's for the taking.
No. 2 Kansas City Chiefs vs. No. 7 Pittsburgh Steelers — Tomorrow at 8:15 p.m. ET
Even Pittsburgh QB Ben Roethlisberger (who could be making his final NFL appearance) is saying his squad doesn't "have a chance," and TBH, we have to agree, especially with KC's QB Patrick Mahomes on fire as of late.
🔵 NFC Wild Card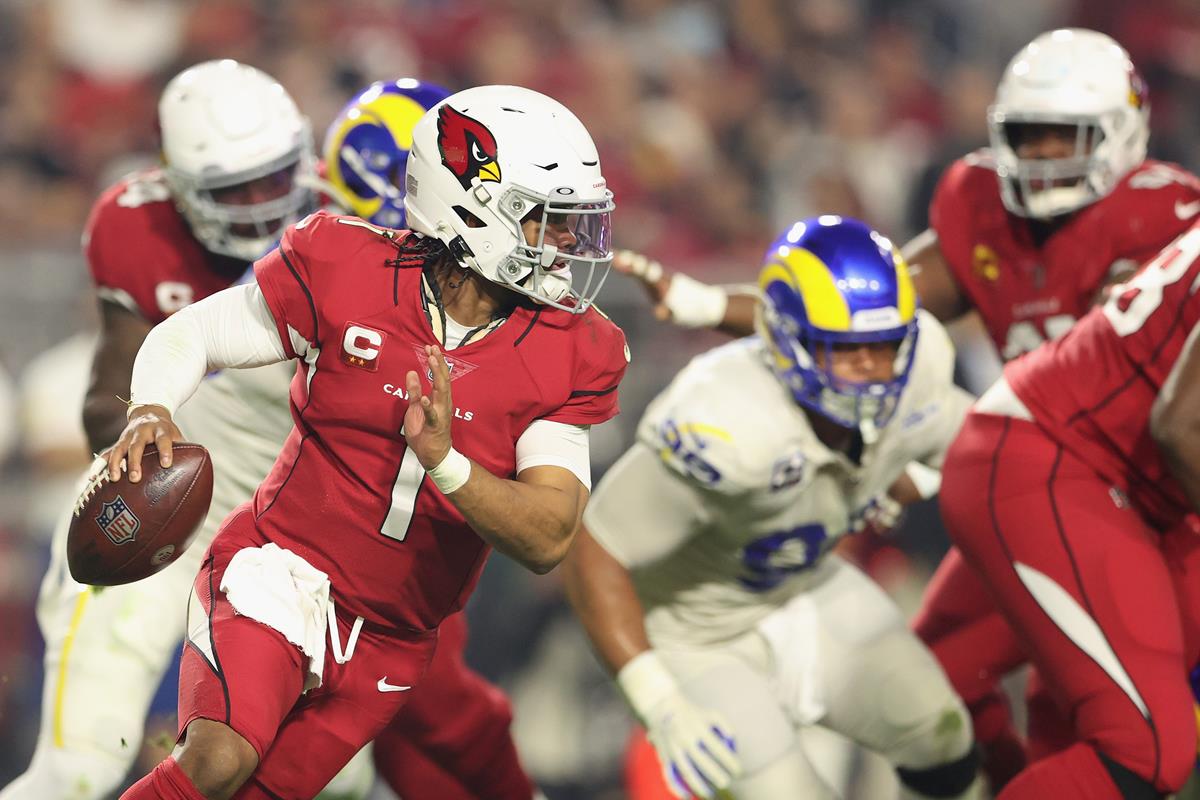 No. 2 Tampa Bay Buccaneers vs. No. 7 Philadelphia Eagles — Tomorrow at 1 p.m. ET
The defending champion Bucs started the season as Super Bowl favorites, but many of their offensive weapons have gone down with injuries (or have just walked off the field). That said, we know better than to bet against Tompa Tom Brady.
No. 3 Dallas Cowboys vs. No. 6 San Francisco 49ers — Tomorrow at 4:30 p.m. ET
The 'Boys rode a lockdown defense to the NFC East title, but the 49ers' momentum can't be overlooked — they've won four of their last five games. Expect the latest edition of this storied rivalry to be a close one.
No. 4 LA Rams vs. No. 5 Arizona Cardinals — Monday at 8:15 p.m. ET
Another intra-conference battle, the Cardinals started the season 7-0, but the Rams came on late to win the NFC West.
With the Rams' record-breaking wide receiver (WR) Cooper Kupp on one side and Cardinals powerhouse QB Kyler Murray on the other, the real winners will be fans of high-scoring games. So…everyone?
💪 Players to watch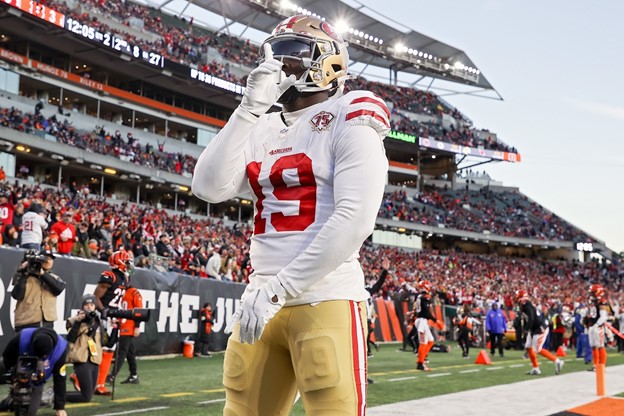 Deebo Samuel, San Francisco 49ers, WR: One of the most underrated players in the league, Samuel quietly posted a record-breaking season in SF, catching and rushing for multiple touchdowns (TDs). Oh yeah, and he can throw 'em too.
Dak Prescott, Dallas Cowboys, QB: After suffering a season-ending ankle injury last year, Dak is back and looking better than ever, fresh off a five-TD performance in Dallas' regular-season finale. Can he keep it going?
Aaron Donald, LA Rams, defensive tackle: The reigning Defensive Player of the Year posted 12.5 sacks this season and is the centerpiece of a stacked Rams defense. Opposing QBs, good luck.
Joe Mixon, Cincinnati Bengals, running back (RB): Mixon rushed for 1,205 yards this year, the third-most in the league. And the last time his Bengals faced the Raiders, he had two TDs. Expect more of that today.
Travis Kelce, Kansas City, tight end (TE): Kelce has hauled in nine TDs this season, the most of any TE in the league. His bromance with his QB and bestiePatrick Mahomes will be a key one to watch.
🔮 Prediction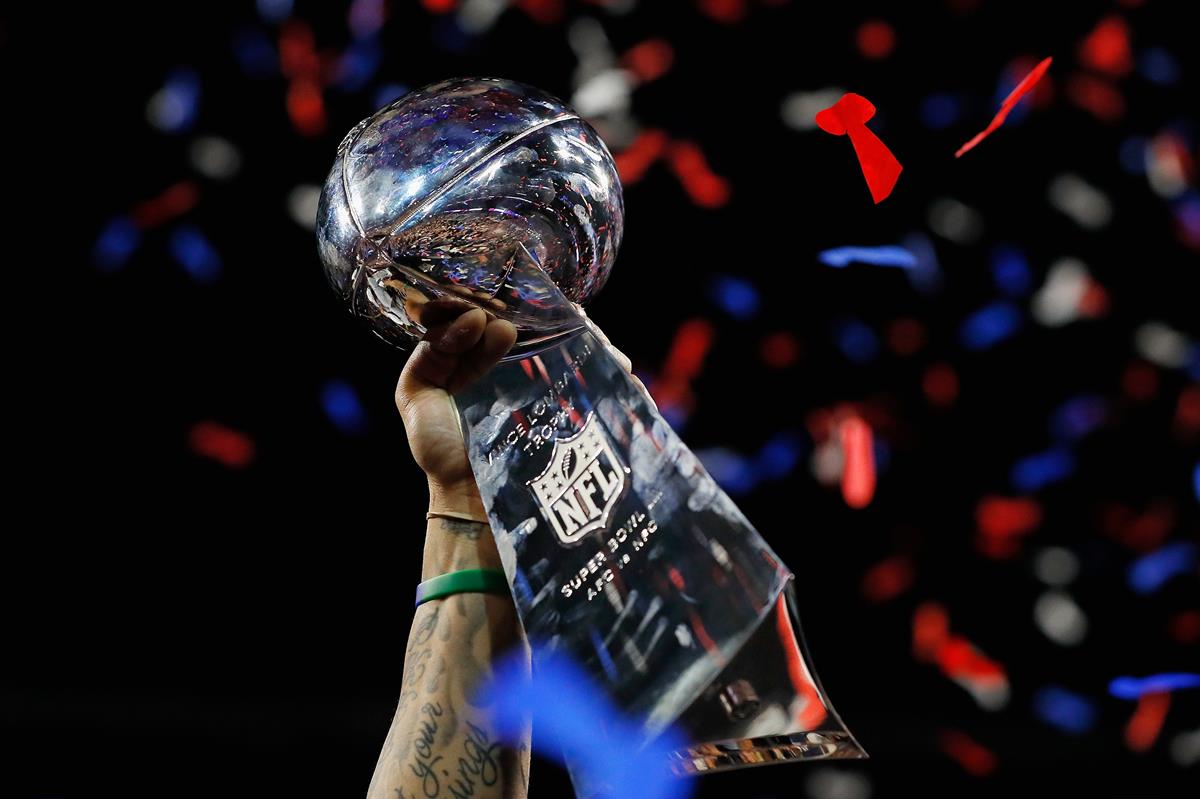 A playoff preview wouldn't be complete without a Super Bowl prediction, so here's ours. Vaccination status and untruths aside, we can't deny Packers QB Aaron Rodgers and his MVP-worthy season. We're picking Green Bay to win the NFC.
As for the AFC, the Titans may be the top seed, but Kansas City is undoubtedly the team to beat. We're thinking KC will make a third straight Super Bowl appearance.
And if you see us changing our prediction after a wild, wild card weekend…no you didn't. Cue up Taylor Swift and, baby, let the games begin!