The history of women running marathons
November 07, 2021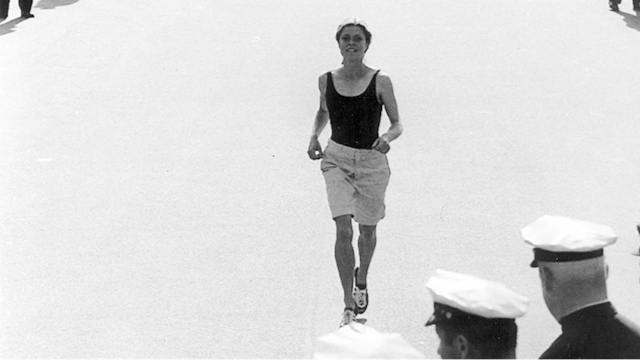 SOURCE: FRED KAPLAN/SPORTS ILLUSTRATED, VIA GETTY IMAGES
HAPPY NEW YORK CITY MARATHON DAY!
In honor of the folks crushing 26.2 miles today, we're taking a look at the history of women in marathons — the hurdles they faced, the records they shattered and the enduring power of pounding the pavement.
QUOTE OF THE DAY
There's nothing like running to give you a sense of autonomy and freedom and say, 'You can go anywhere. You just have to put one foot after another. You can get there.'
— Roberta "Bobbi" Gibb — the first woman to complete the Boston Marathon — discussing the beauty of running. BRB, lacing up our shoes right now.
🚧 It's been 87, er, 98 years...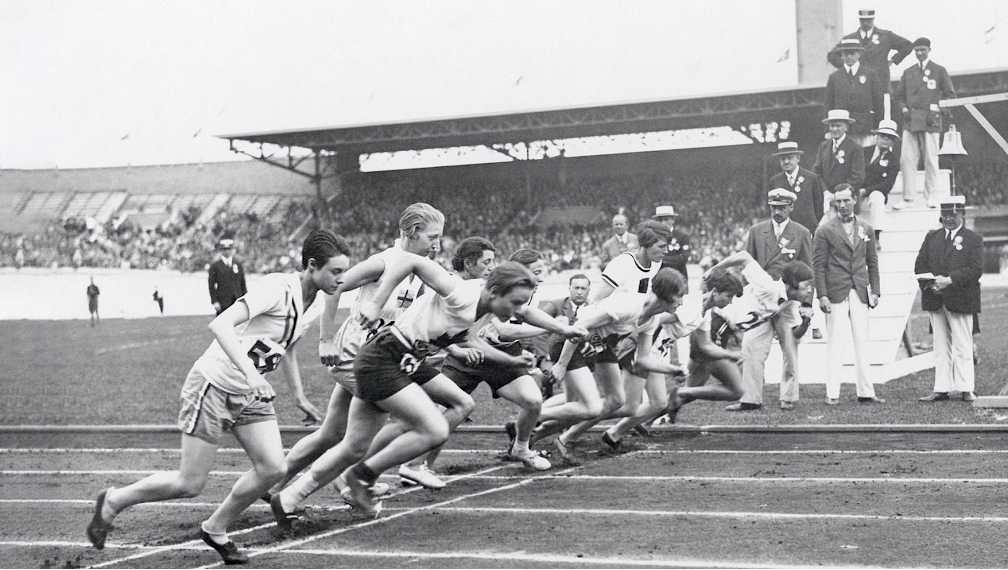 Though the marathon was part of the first international Olympics in 1896, the women's event didn't make its Olympic debut until 1984. To put that in perspective, the first men's marathon Olympic champion passed away 81 years ago. The first women's marathon Olympic champion? 64 years young and still running.
In the 1928 Olympics, women were finally allowed to compete in five track & field events, including the 800-meter race.
Despite Germany's Lina Radke breaking the women's 800-meter world record, the media and International Olympic Committee (IOC) spewed lies about women being too weak for the race.
As a result, women's races over 200 meters were not held in the Olympics until 1960.
The frailty myth espoused by the IOC was repeated time and time again: " [the 1931 US national marathon championship] would be too much for any woman," and "women are physiologically incapable of running 26.2 miles." Some even claimed a woman's uterus would fall out. Obviously.
In 1976, Dr. Joan Ullyot debunked such myths in her book, Women's Running. Four years later, the American College of Sports Medicine (ASCM) published the following opinion statement:
"There exists no conclusive scientific or medical evidence that long-distance running is contraindicated for the healthy, trained female athlete. The [ACSM] recommends that females be allowed to compete at the national and international level in the same distances in which their male counterparts compete."
ACSM stands for American College of finally Some daMn sense.
👟 Breaking the tape
The road to gender inclusion in distance running was doggedly paved by women who were fed up with this nonsense. Sound familiar? *gestures to all of historical progress*
For example, when the Amateur Athletic Union (AAU) prohibited women from officially competing in road races in 1961, 19-year-old Julia Chase called B.S.
In 1966, the aforementioned Roberta "Bobbi" Gibb hid behind a bush and snuck into the Boston Marathon, becoming the first woman to finish the race.
The next year, Kathrine Switzer entered under the name K.V. Switzer and, despite being physically assaulted by an official mid-race, became the first woman to formally complete the Boston Marathon.
However, even when the AAU allowed women to officially participate in distance road running in 1972, they still didn't sanction races in which men competed against women. As such, women were forced to have a different starting line, or begin 10 minutes before or after the men.
The six women entrants (pictured above) protested that year's NYC Marathon by sitting at the start line for all 10 minutes, holding handwritten signs, then rising up to run when the men's race started. The AAU scrapped the policies soon after.
And the gals were speedy AF. In 1979, Norway's Grete Waitz won NYC's women's division for the second time and became the first woman to break 2 hours 30 minutes in the marathon. She would go on to win New York seven (!!!) more times.
🏅 Feeling good as hell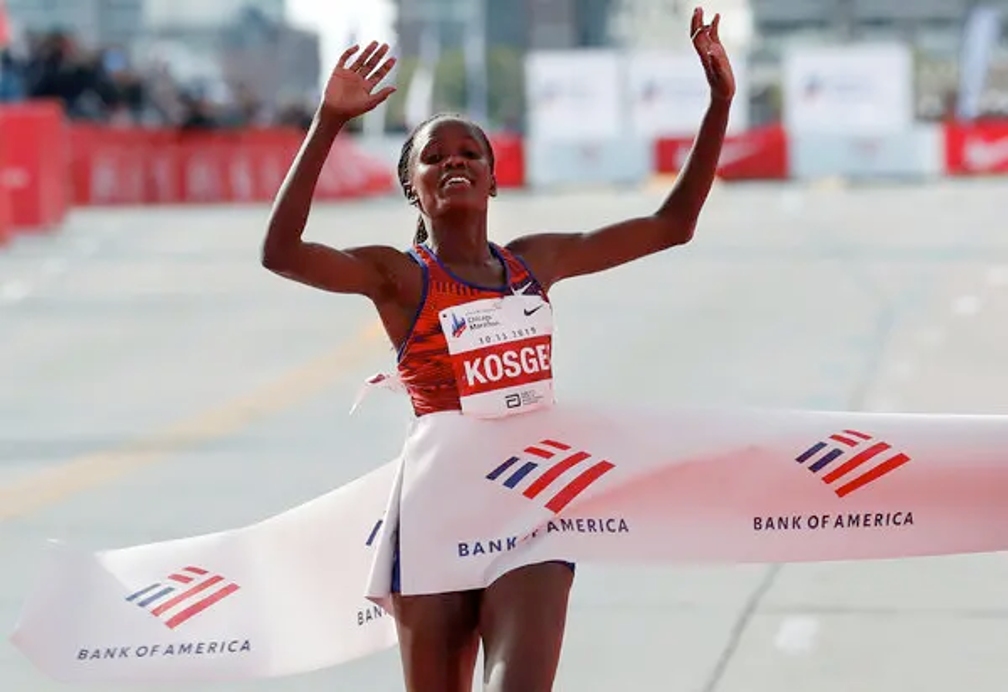 Next up was establishing a women's marathon in the Olympics. Switzer played a pivotal role in campaigning for the event, boosting visibility by creating a series of women's races in partnership with the cosmetic company Avon. (Listen, if Glossier wants to sponsor a marathon…)
Meanwhile, the International Runners' Committee — an advocacy group established in 1979 — also pushed for the inclusion of women's long-distance races in international competition.
Their efforts paid off. In 1984, Los Angeles hosted the first Olympic women's marathon. American Joan Benoit took the crown, running alone for the last 21 miles.
And they haven't looked back since. Women from all around the world — the aforementioned Benoit, Norway's Ingrid Kristiansen, Kenya's Tegla Loroupe, Japan's Naoko Takahashi, the UK's Paula Radcliffe and more — just kept running faster and faster and faster.
In 2019, Kenya's Brigid Kosgei set the current world record of 2:14:04. (That means, on average, she ran a mile in 5 minutes and 6 seconds — about the time it takes to read one of our newsletters.)
And just last month, Ethiopia's Letesenbet Gidey smashed the women's half-marathon world record (in her debut half, no less), running the Valencia, Spain course in 1:02:52.
That's 13.1 miles in like, one-and-a-half Gilmore Girls episodes. Cool, cool, cool.
🍎 New York, New York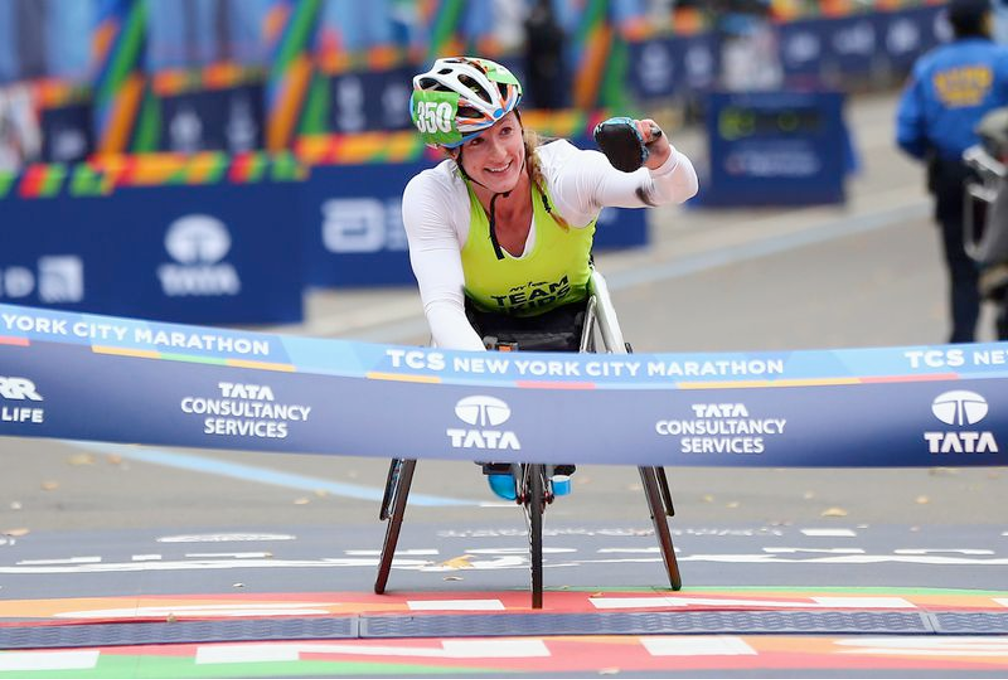 So that brings us to today, the day of the 50th New York City Marathon. Approximately 30,000 folks from all walks of life — from a Bachelorette to a World Cup champion — will push themselves through 26.2 miles. Here are a few competitors we have our eyes on.
And though she's not running for a medal, 2017 NYC champion Shalane Flanagan is back and on a mission to run her sixth (sub-three hour!) marathon in as many weeks. Through Project Eclipse, she aims "to encourage young women that sport is a lifelong thing." Read her lips.
💨 Not done yet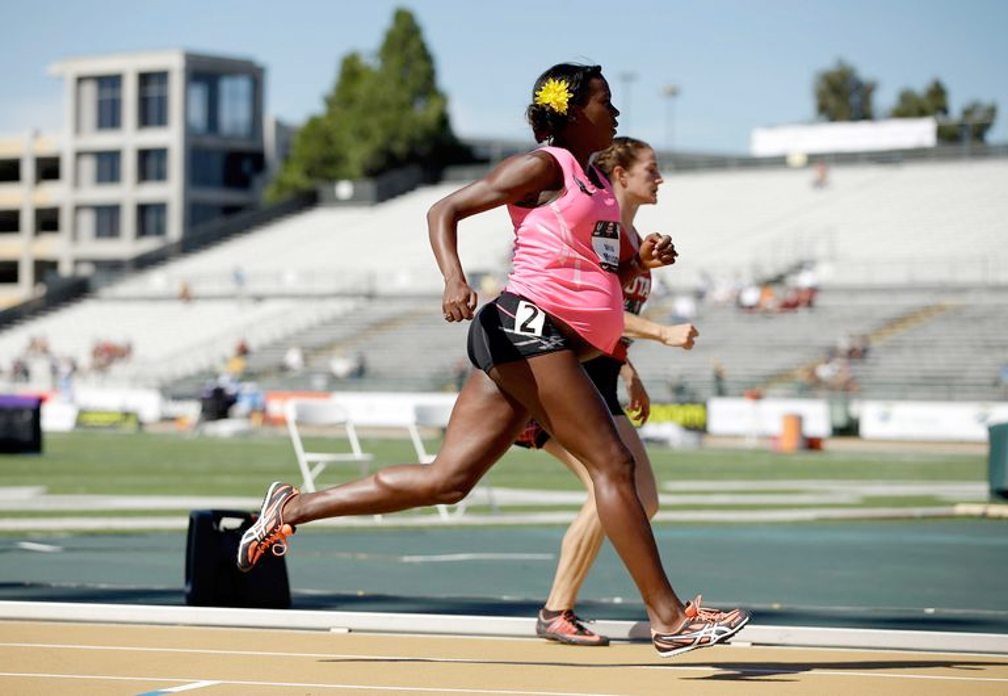 Despite the progress made, inequality is still pervasive in running. (Let it be known that the iOS woman runner emoji did not debut until 2016.)
All women deserve the right to run, to race, to compete. The personal is political, and so is the physical. So whether you're wheeling through the streets, lacing up for your next marathon or jogging around the neighborhood, know that we're cheering you on every step of the way. Enemies of fairness and equality, hear our womanly roar.