HAPPY SATURDAY! And it is certainly a happy one because the NWSL championship is today at 12 p.m. ET, streaming on CBS in the U.S. and Twitch in Canada. Either the No. 3 Washington Spirit or No. 4 Chicago Red Stars will win their first NWSL title, and we're here to help get you up to speed before kickoff. Let's do this.
November 20, 2021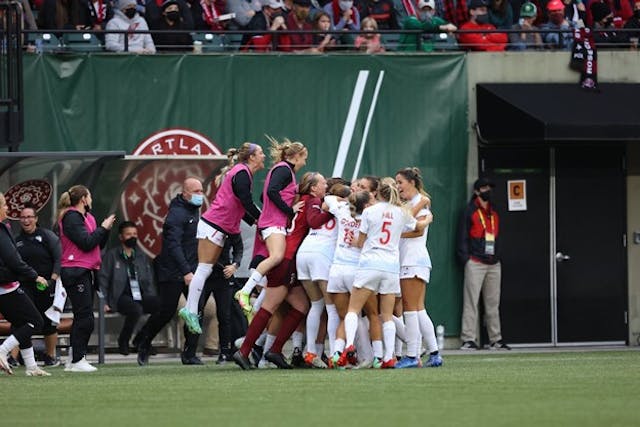 SOURCE: CHICAGO RED STARS/TWITTER
QUOTE OF THE DAY
Resiliency is actually one of our words for the year. One of the main words we built the culture here off of.
— Red Stars head coach Rory Dames, indicating perhaps the word of the year for the entire league (more on that later) after his squad's upset victory in last Sunday's semifinals.
⬅️ How we got here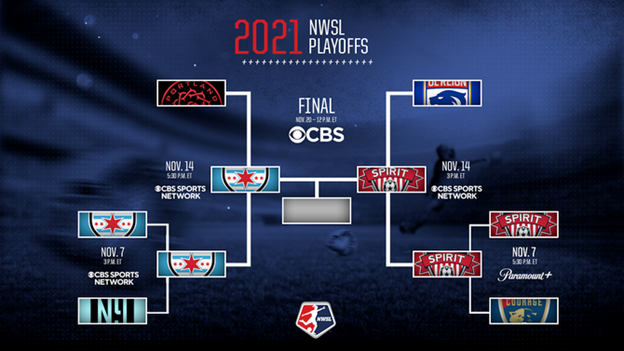 As a refresher, the NWSL playoffs kicked off on November 7th with six of the league's 10 teams. In the quarter-finals, the No. 3 Spirit eliminated the No. 6 North Carolina Courage and the No. 4 Red Stars topped No. 5 NJ/NY Gotham FC.
Then last week's semis were all about the underdogs, with Washington downing the high-flying No. 2 OL Reign and the Red Stars besting the No. 1 seed and NWSL Shield winner (given to the best regular season team) Portland Thorns. Any given Sunday, eh?
So that brings us to today: 90 (regulation) minutes to decide who will hoist the NWSL Championship trophy. Baby, this is what we came for.
📖 The history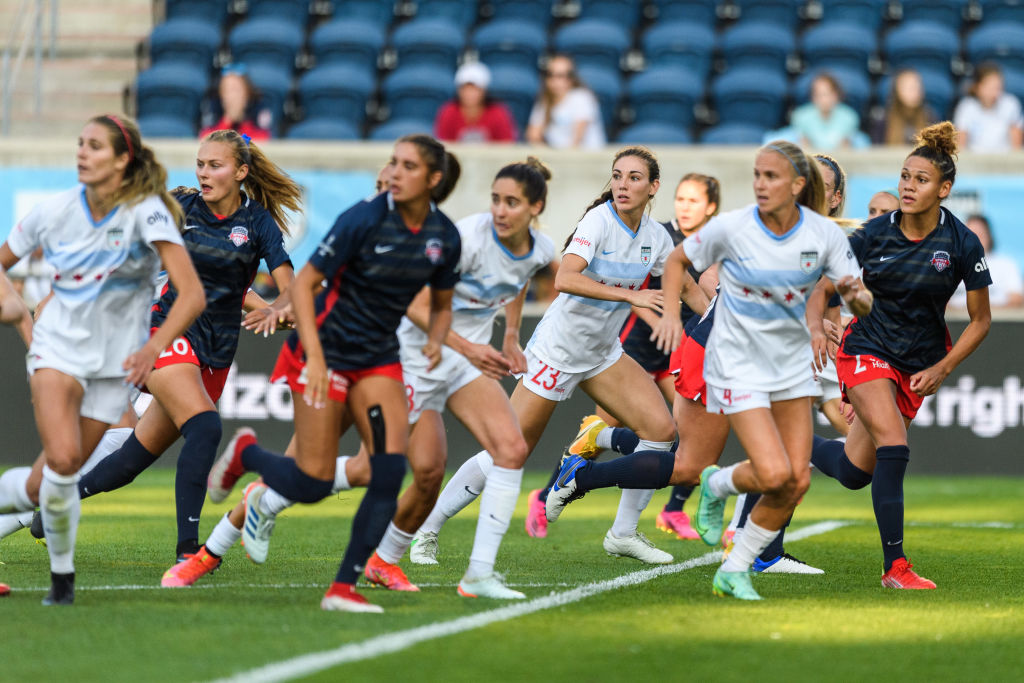 Making their fourth and sixth respective playoff appearances, the Spirit and Red Stars both boast plenty of postseason experience, but neither side has been able to break through and win it all.
Chicago has come the closest, as they're making their second championship game appearance.
Head-to-head: As for their regular season history, the Red Stars hold the edge, having won two of the three matches. Their first meeting back in June ended in a 1–1 draw.
Chicago convincingly claimed their most recent showdown 3–1, but Washington has all the momentum, unbeaten in 11 consecutive on-field contests. Feeling hot, hot, hot.
🔑 Keys to success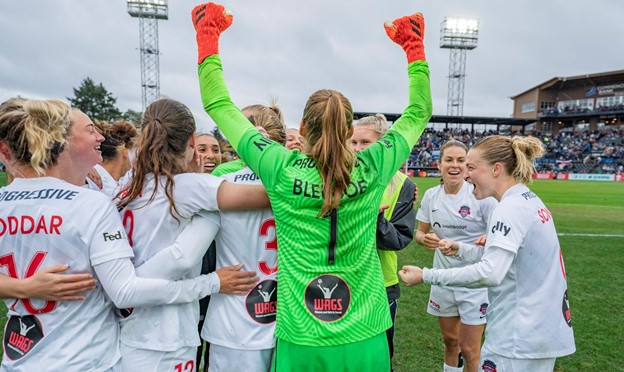 Chicago Red Stars: Score fast. With momentum on the Spirit's side, the Red Stars must take control early. If they can strike first, they can ride their experience all the way to the title.
Washington Spirit: If it ain't broke, don't fix it. Undefeated for the last 11 on-field matches, the Spirit simply need to stay the course. They're a young squad, so keeping their composure in this high pressure match will be essential.
The winner?: Anyone's guess. There's winning energy in the Windy City after the Chicago Sky won the WNBA title, but the Spirit could start a new string of championships for D.C.
💪 Players to watch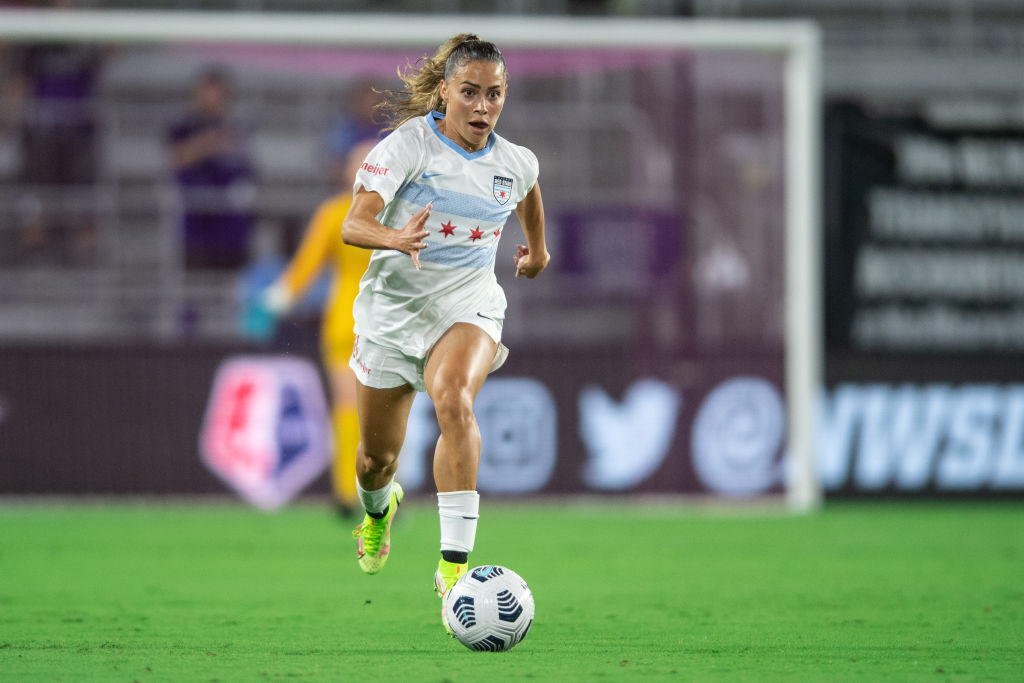 Sarah Gorden, Defender, Red Stars: It was no surprise when Gorden was named to the league's Best XI. She's helped Chicago shut out their opponents in four of their last five games, but she'll need to be at her very best to stifle the elite Washington offense.
Ashley Hatch, Forward, Spirit: The Golden Boot winner scored Washington's lone goal in their quarter-final extra time win over the Courage. Will she come in clutch again today?
Mal Pugh, Forward, Red Stars: The league's MVP runner-up and quarter-final goal scorer missed the semifinals due to COVID-19 protocols. Expect Pugh to be a force when she returns to the pitch this afternoon.
Trinity Rodman, Forward, Spirit: Rookie of the Year Rodman packs a lethal 1-2 punch with the aforementioned Hatch on Washington's front line. She became the youngest player to score in the NWSL playoffs when she evened things against OL Reign in the semis. She'll likely be a difference maker again in this one.
Cassie Miller, Goalkeeper, Red Stars: Miller had big cleats to fill when star USWNT keeper Alyssa Naeher went down with a knee injury in the Olympics, but she rose to the challenge and posted shutouts in both of Chicago's playoff games. She's a brick...wall.
Emily Sonnett, Defender, Spirit: The USWNT defender was instrumental in the Spirit's semifinal win over OL Reign, helping the back line block 12 (!!!) shots from a high-powered Reign offense last week. Can she prove that defense really does win championships?
❤️ The bigger picture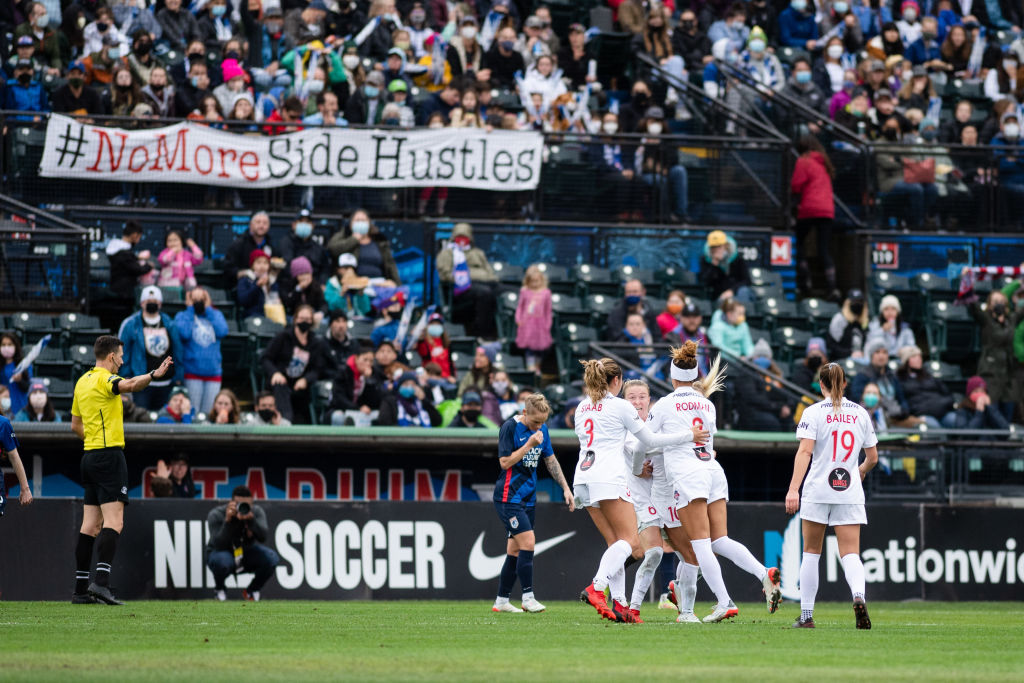 It'd be an understatement to say that it's been a tumultuous NWSL season. Chicago's season began with Red Stars defender Sarah Gorden being racially profiled after the team's first match, leading the NWSL community at-large to rally behind her, condemn racism in the league and call for change.
In the months that followed, four of the league's 10 head coaches (and one general manager) were fired or forced to resign due to racist remarks, sexual misconduct, verbal abuse and/or toxic workplace culture allegations.
And one of those coaches was the Spirit's Richie Burke, who was fired in September after the NWSL investigated allegations of verbal abuse and a toxic workplace culture under Burke. There's also been an ongoing power struggle in the front office, with players calling for owner Steve Baldwin to sell the team to co-owner Michele Kang.
Overall, there's been a lengthy timeline of events leading up to this moment of reckoning across the league. As we await today's championship, we're looking forward to real change and accountability in the months ahead.
But today, let's focus on the finals and celebrate these incredible players. As a reminder, you can tune in at 12 p.m. ET on CBS in the U.S. and Twitch in Canada. Happy soccer Saturday!