Masai Ujiri
March 13, 2020
President of the Toronto Raptors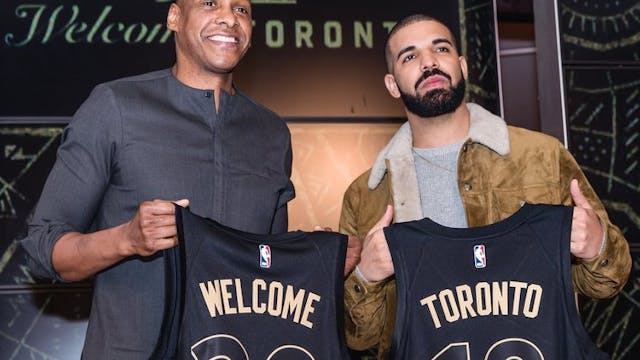 After news broke that the Toronto Raptors Training Centre was renamed to the OVO Athletic Centre on Thursday, The GIST had the opportunity to interview Raptors President, Masai Ujiri.
To give you some background, Ujiri's been the Raps' fearless and progressive leader since May 2013. Ujiri was born in Africa and moved to the U.S. to play college basketball. While Ujiri only played a couple years of pro in Europe, he's excelled on the business side of sport. While he spent some time with the Denver Nuggets, the majority of Ujiri's career has been in Toronto, first as assistant general manager, then general manager and now president. And, he's the real deal. In 2013, he was named NBA Executive of the Year - the first non-American to receive the honour.
More importantly, he's an activist. He founded Giants of Africa, a non-profit organization with a mission to use basketball as a means to educate and enrich the lives of the youth of Africa. On top of that he's also been the director of the NBA's Basketball Without Borders Africa program which promotes basketball throughout the continent. And, he's a big supporter of diversity, including the hiring and promoting of women within the Raptors organization.
So, let's get into our conversation with Masai.
Ellen at The GIST (TG): Congratulations on everything today, some big and exciting news for you guys!
Masai Ujiri (MU): Thank you. Thank you.
TG: We know you're a busy guy, especially today, so we wanted to ask you some questions about the new deal as well as jump into some other questions that we think our readers would be interested in.
Give us the behind the scenes of how played out, in terms of how long it took and the conversations that were necessary to make it happen.
MU: With these things, you talk about them for a long time. You know, you grind at them and you see where it takes you. With Drake, he's always been a partner of the Raptors. What he does and who he is as person is something we feel tied to and the connection we have is everything.
I'm not too sure exactly how long it took us, but we [Drake, OVO and the Raptors] are always on the same page in terms of where we wanted to get and how we wanted to do this. It was really a natural fit.
Drake is big part of the Raptors family; he is our global ambassador and business partner. He's a dynamic person that checks every box, which is what's really cool and unique about Drake as a person.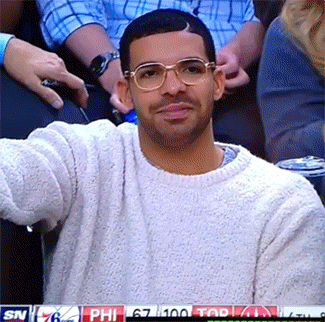 TG: I'm not too sure how familiar you are with The GIST, but we're a startup that is part of . We create sports content and experiences that are by women and for women as well as casual sports fans to fill the gap in the current sports media space. And basketball is really big with our audience. This is partly because basketball transcends beyond the court and into our culture through celebrity, politics, you name it. Creating a distinct and diverse culture is something the Raptors have done really well. What do you think has been the secret sauce that has created this culture?
MU: I'm not sure if there is a distinct secret sauce. It's just the way life works for us. We treat every individual the same in terms of respect and we're sensitive to everything that people go through. We're blessed to be doing what what we're doing. Sports is a blessing and sports bring people together. Altogether that's what our culture is about. That's how we see life. What the game has given to us, and what we can give to other people through the game.
Once you have those basic fundamentals, as a team, we'll outsmart people, we'll be innovative and creative thinkers, and really do all the things that are necessary to succeed and win.
We want to win on and off the court. This is just us trying to play a game that is beautiful to us.
TG: I'm sure you know this, but by the age of 14 girls drop out of organized sport at over twice the rate of boys. There's a number of reasons causing this, but, what can the sport of basketball do and what are the Raptors doing to help change this so that women stay in sports?
MU: The first thing we've done is hired women. We're in the forefront of putting women in great positions to be successful. We treat everyone the same and create parity in that regard. Young girls will see those women as role models and will hopefully participate in basketball as a sport as they grow up. As Raptors fans, as people that love the game, and as leaders, we need to create a platform for not only women but girls to strive and to achieve too.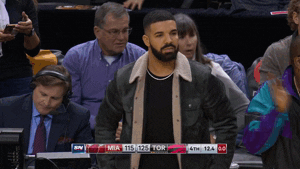 TG: Why do you, yourself personally, think it's important to have women in those roles both on the business side as well as player side of sports whether it's coaching, player development and managing?
MU: Well, I think women are talented and women are good at what they do. Women are more caring, more thoughtful and more patient at everything. We've seen the positive effect of all the great women we've hired and how they continue to contribute to the success of our team.
TG: Alright Masai, we know you're a busy guy so we have two fun questions to wrap things up: first, do you ever see a WNBA team coming to Toronto?
MU: That's a tough question to answer. You know, sports is a business, and you dream of those kind of things so hopefully one day we see it happen. [Editor's Note: He didn't say no!]
TG: And lastly, what's your favourite Drake song or lyric?
MU: Um, you know, I *Masai starts chuckling* I really like the "" lyric obviously because I can relate with my personal story.
I also really like . *everyone LOLs* It was so fun being at that press conference with Drake and dancing and singing with him in that music video box set.
TG: We love both of those songs too. So, that wraps up everything. Thanks so much for your time today Masai and good luck with the playoffs! We hope we'll be speaking to you sometime soon.
MU: Thank you too, appreciate it. This was fun!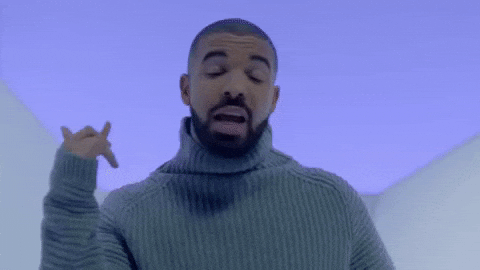 That's #thegistofit
Don't get The GIST's free twice-weekly newsletter yet? Let's .