UWCL: Lyon's Ada Hegerberg discusses rise of women's soccer
May 06, 2022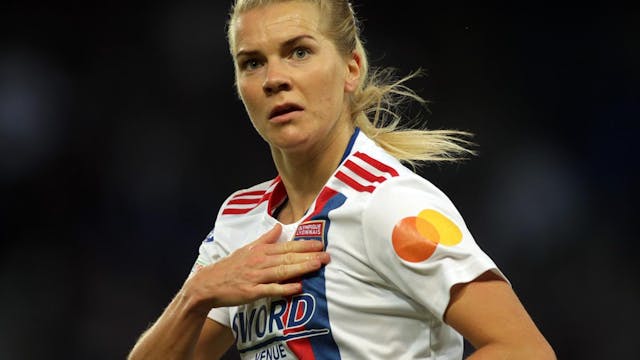 SOURCE: JOHANNES SIMON - UEFA/UEFA VIA GETTY IMAGES
The GIST: DAZN's bet on the UEFA Women's Champions League (UWCL) is paying off. Six million (!!!) tuned in to last month's semifinals on the streamer's YouTube channel, proving the global appeal of women's soccer. But don't just take our word for it — Lyon forward Ada Hegerberg chatted with The GIST about the sport's rise.
The platform: Hegerberg notes that DAZN is filling a void. "I feel like we've been missing a platform for so many years now," the Norwegian national said. "It's been very overwhelming, actually, to see how we manage to lift the product [by] getting DAZN in and taking this product seriously."
The numbers don't lie. DAZN's platform garnered 55.9 million views during this season's UWCL, and that success has extended to women's boxing — a record-breaking 1.5 million watched Katie Taylor best Amanda Serrano last week.
The culture shift: Changing social perceptions has been key, according to Hegerberg. "I think that modern society is a lot about equality. It's not about putting the men on the side. It's not about putting women on the side," the 2018 Ballon d'Or winner said. "It's the present. It's the future. That's how you want to educate the next generation to think."
Zooming out: Between attendance records and ratings wins, the UWCL seems to be garnering consistent fandom. "There's never been much problem, really, with international tournaments," Hegerberg said. "The tricky part is — how do you manage to keep that momentum alive when you get back to club football?"