Super Bowl 2021
🏈The game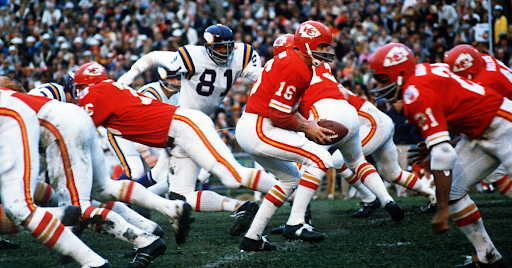 The history: Before the big game was called the Super Bowl, it was called the AFL-NFL World Championship. However, back in the 1960's, inspired by a toy called the Super Ball that his daughter played with, Kansas City Chiefs founder, Lamar Hunt jokingly suggested the game change its name to the "."
Though Hunt admitted it could "obviously be improved upon," the name became official in 1969 — and over five decades later his team is back in it, looking for their third title.
The biggest game of the year: The game that pits the American Football Conference (AFC) champions against the National Football Conference (NFC) champions generates more buzz, revenue and viewers than any other event in North America...and it's .
Super Bowl LV (55): The Super Bowl kicks off tonight at 6:30 p.m. ET, and while it might have a different feel — fewer fans, — the on-field product has all the ingredients to make this matchup between Kansas City and the Tampa Bay Buccaneers an instant classic.
🤩The Kansas City Chiefs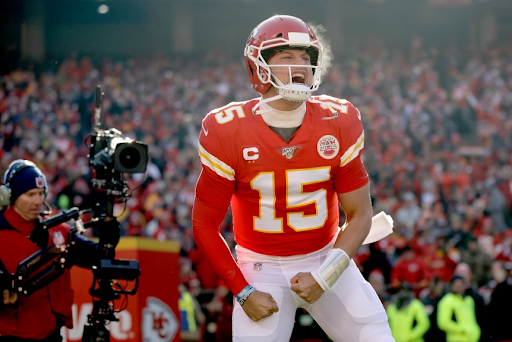 The Kansas City Chiefs: KC is entering Super Bowl LV as the favorites and the reigning champions. Last year's title marked the second in franchise history, and this year's team looks even better.
Kansas City finished with a league-leading 12-4 regular-season record, which includes a 27–24 win over the Buccaneers in November.
Their No.1 spot in the AFC earned them a Wild Card bye ahead of a 22–17 Divisional Round win over the Cleveland Browns and a 38–24 AFC Championship win against the No. 2 Buffalo Bills.
Patrick Mahomes: With his win last year, Kansas City's star quarterback (QB) became just the to win a Super Bowl, and a win today would make him the first to do it twice. He's also the reigning Super Bowl MVP and was the NFL's MVP and Offensive Player of the Year the season before that.
The supporting cast: Mahomes' favorite targets are tight end (TE) Travis Kelce (pronounced KEL-SEE), who set the single-season receiving yards record for a TE this year, and wide receiver (WR) Tyreek Hill. KC also boasts two solid running backs in Darrel Williams and Clyde Edwards-Helaire and a .
🏴‍☠️The Tampa Bay Buccaneers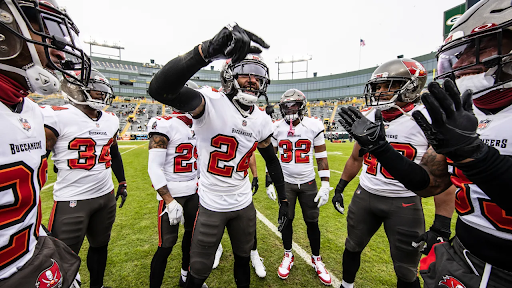 Tampa Bay Buccaneers: It's baffling to us that a team with Tom Brady at the helm is heading into a Super Bowl as an underdog, but it's true. Before this year, the Bucs hadn't made the postseason since 2007, and today marks their first Super Bowl appearance since they won the title in 2002.
Tampa Bay went 11-5 in the regular season, and after their November 29th loss to Kansas City, they've been undefeated. Dangerous.
The NFC's No. 5 team took out the Washington Football Team 31–23, the New Orleans Saints 30–20 and the Green Bay Packers 31–26 on their postseason road to the Super Bowl.
Tom Brady: At 43 years old, Brady will break his own record today as the , and could break another of his records as the oldest QB to win a Super Bowl. With six Super Bowl wins as a New England Patriot, Brady is already the winningest QB in NFL history.
And get this: Brady has won more Super Bowls than any other QB has played in. In fact, only two other players in the history of the NFL have played in six Super Bowls, one of whom was kicker Stephen Gostkowski, who played with Brady from 2006 to 2013.
All this to say, Tom Brady is the GOAT. Whether you love him or hate him, you can't deny his greatness, and we're feeling lucky to be able to watch a legend in real time.
The supporting cast: Brady's move to Tampa coaxed his TE Rob Gronkowski out of retirement, and even though Gronk hasn't put up big numbers in the postseason, there's still a great chance that the old Brady-Gronk dream team will make an appearance today.
And if offensive coordinator Byron Leftwich calls a ground play instead of a pass, RB Leonard Fournette will be ready, as he continues his career rebrand from Jacksonville Jaguar flop to Bucs hero.
🏟The venue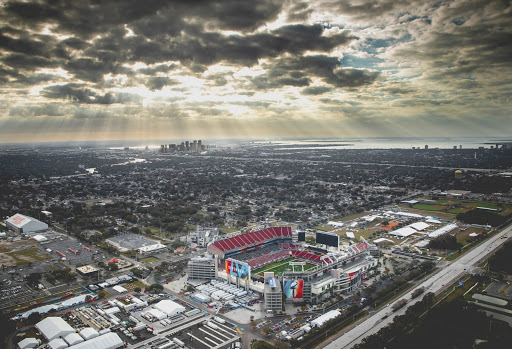 Home-field advantage: Let's talk about it. It's the idea that teams playing in their home stadium, in front of their own fans, are more likely to win. A Super Bowl team has never played with home field advantage...until today.
The Super Bowl venue is chosen years in advance, so it's simply fate that Raymond James Stadium in Tampa Bay is the host of Super Bowl LV, making the Bucs the first Super Bowl home team ever.
The 12th man: Live fans are a big factor in home-field advantage. They bring an energy that can't be replicated by cardboard cutouts and artificial crowd noise. For example, Seattle Seahawks fans, affectionately known as "The 12th Man," once during a Monday Night Football game.
COVID-19 protocols have greatly reduced the number of fans allowed in the stadium, but will have their voices heard tonight, including 7,500 vaccinated health-care workers who were gifted tickets — we'd say they've earned
🎤The entertainment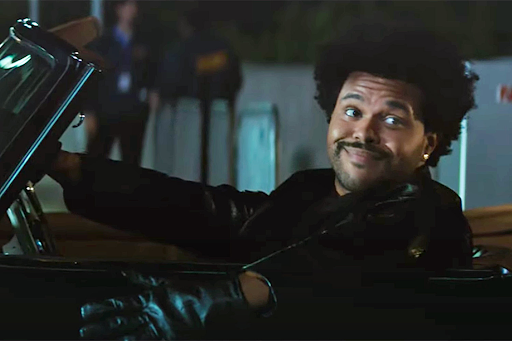 No Super Bowl halftime show will ever top last year, but The Weeknd is certainly going to try. The Canadian R&B/pop/'80s synth star has such a grand vision for his halftime performance that he of his own money to produce it.
But before we get to that or any football, we'll see a unique start to the show: R&B singer Jazmine Sullivan and country musician Eric Church are dueting the national anthem, H.E.R. will perform "America the Beautiful" and National Youth Poet Laureate and Presidential Inauguration star Amanda Gorman will .
📺The commercials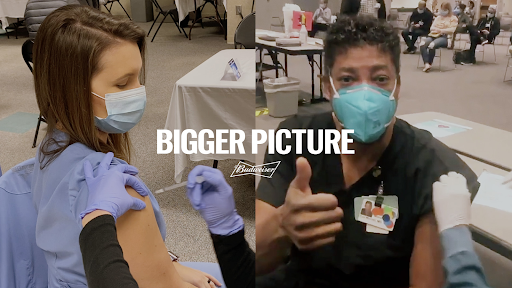 Some come for the football, others for the entertainment, but all come for the wacky Super Bowl commercials. This year, the stars of Wayne's World are for Uber Eats, John Travolta is for Scotts Miracle-Gro and Serena Williams is with Michelob ULTRA.
🎰The bets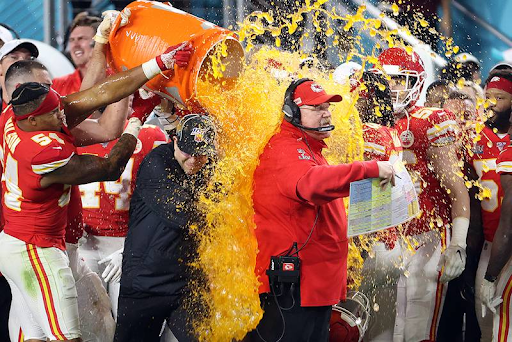 Betting on the Super Bowl is big business. Even with a projected 37% decrease in betting this year due to the pandemic, Vegas oddsmakers are still expecting 23.2 million Americans to put money on Super Bowl LV for a whopping total of $4.3 billion.
But the real fun comes from (short for proposition bets) which allow fans to bet on literally anything related to the Super Bowl. We're talking the coin toss, the length of the anthem, even how many wardrobe changes The Weeknd will make during the halftime show.