The GIST's Cyber Monday Picks
US AGAIN!
Let's face it: with thousands of sales across the internet, Cyber Monday can be overwhelming. That's why we hand-picked some of our favorite deals that we're pretty sure you're going to love, too. Start your holidays off right — your wallet (and your friends and family) will thank you!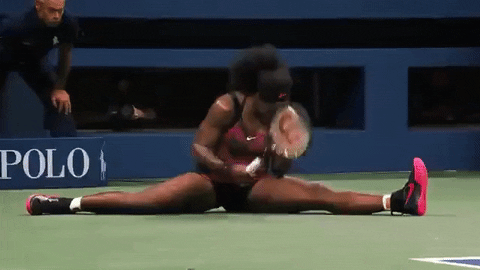 🛁 FOR YOUR INNER BEAST
Beast has the two-word answer for most of your 2020 gift giving: Self. Care. Offering sleek, reusable Beast Bottles and energizing soaps, shampoos, hand washes, gift sets and more, Beast pairs function with freshness all season long. Spruce up this holiday season and use promo code BEAST2020 for 20% off at GetBeast.com.*
🧴 FOR THE SKINCARE EXPERT
Elevate her (or your) six-step routine, with Biosheer! Their Hyaluronic Acid creams and serums provide instant lift and moisturization for velvety-soft skin. She'll love the anti-aging properties and you'll love the additional 10% off their holiday pricing with code BIOSHEERXTHEGIST. Give the gift of happy, healthy skin with Biosheer.*
💦 HYDRATION NATION
Running around for errands, late-night Zoom parties, and lots of snacks can leave you dehydrated and tired. Thankfully, Hydrant is here to help! With convenient electrolyte packets that provide rapid rehydration, you'll be energized and back on your holiday game in no time. Use code CYBERGIST for 35% off any Hydrant product (!!!) through December 1st.*
🎿 FOR THE SPORTY FAMILY
With 30% off The North Face and up to 60% off other great gear, Sport Chek has the whole fam covered this holiday season. Whether it's a new pair of ski boots or a cozy down coat, find everything you need in one place. Shop the Sport Chek sale today!*
🎒 FOR THE ONE WHO CARRIES THE TEAM ON THEIR BACK
Help alleviate some of the weight, with a new bag from Duluth Pack! These American-made canvas and leather packs have been providing support and style since 1882. And with their lifetime guarantees, you're giving a gift meant to last. So pack it up and head over to Duluth Pack to shop their 25% off sitewide sale.*
👟 RUN, DON'T WALK
Like running but don't like the cold? Cue Horizon Fitness' sleek Studio Series 7.8 Treadmill. Thanks to advanced Bluetooth capability and highly-responsive controls, you can run right along with your favorite instructors from the comfort of your home. Crush your next workout and shop Horizon Fitness' Studio Series 7.8 Treadmill at $200 off using our exclusive code HORIZON200.*
😅 DON'T SWEAT THE SMALL STUFF
Sweat is natural, we all do it, and Type:A is here to get you through it. Their deodorant is aluminum-free, 100% nontoxic, and the best part? It's sweat-activated formula works harder the more you sweat! For long lasting odor protection that keeps up with your busiest days, shop Type:A and receive 20% off sitewide and free shipping.*
⛳️ PAR-FECT PRESENTS
Look no further than Golf Town for the golfing ace in your life. Their extensive holiday gift guide breaks down the best presents for the beginners, the tech savvy pros and everyone in between. Shop Golf Town this holiday season — they're a guaranteed hole-in-one.*
🧥 EVERYDAY WINTER STYLE
Shop exclusive online only deals from top brands like Moose Knuckles, Parajumpers and Mackage, with Sporting Life! Sporting Life will have you covered head-to-toe in the coziest and coolest gear to help you take on the winter. Treat yourself to 20% off regular-priced items and score free shipping this Cyber Monday. Shop Sporting Life — they have your back (and fingers and toes).*
⚽️ TREAT YOURSELF
...with brand new merch from The GIST! Rep your favorite female-founded sports start-up with hoodies, t-shirts and even a face mask (because 2020). We are so grateful for all your support in helping us level the playing field and can't wait to see your best looks in The GIST merch. Shop while supplies last.
2020 has been a doozy and then some. We hope you enjoy a little retail therapy and start your holiday season off right. You deserve it.

*P.S. This is a sponsored post
**P.P.S. If you purchase something from this brand, The GIST might receive something in return.