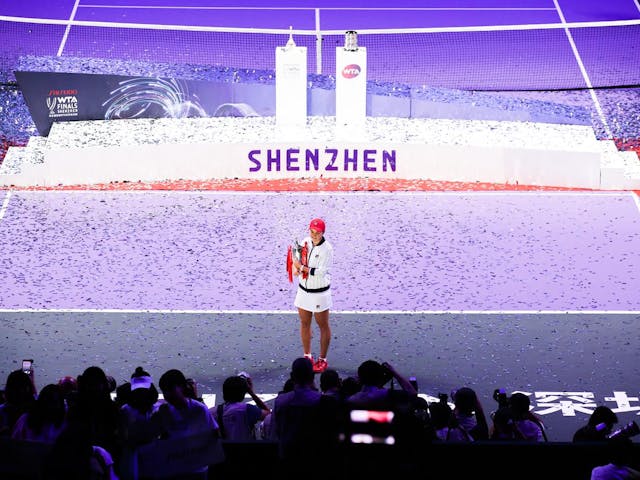 Ep #262: The WTA's controversial return to China
April 18, 2023
Hi!
From the NBA playoffs to the start of the NHL postseason to the NWSL Challenge Cup kickoff, there's no shortage of game action to discuss. On today's episode of , co-hosts Ellen Hyslop and Steph Rotz will chat through the highlights before pivoting to a major off-court conversation: the WTA's controversial return to China.
After a 16-month boycott of the country following the disappearance of Chinese player Peng Shuai, the association stunningly reversed course last week and, unsurprisingly, money was likely a major factor in the decision. Tune in as El and Steph discuss the details, along with the broader sportswashing implications behind the WTA's pivot.
Content warning: This episode contains mention of sexual assault.
Continue Listening