⛳

Tiger Woods injured in a single-car accident

February 25, 2021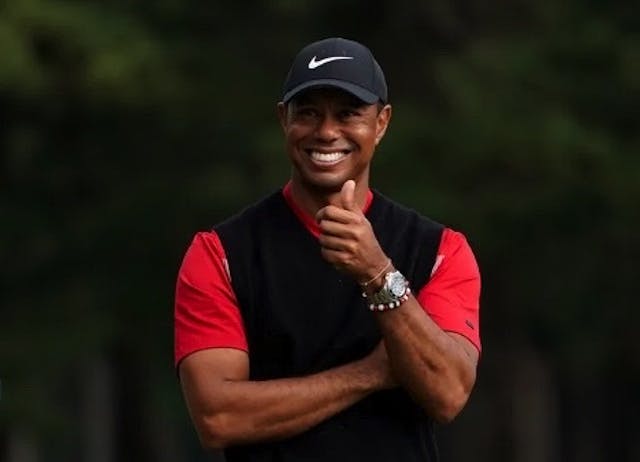 Source: Lee Jin-Man / AP
The accident: Tiger suffered multiple leg injuries in Tuesday's accident, which occurred just after 7 a.m. PT in Southern California (12 p.m. ET). He was extricated from his SUV and taken to a trauma center, where he underwent immediate surgery to insert a rod into his right tibia and pins and screws around his shattered right ankle and foot.
Investigators found no signs of impairment that could have contributed to the accident, and the LA County Sheriff confirmed that it was just that: "purely an accident."
The response: Tiger's career has had a significant influence not just on golf, but all sports. Fellow athletes like NFL quarterback Baker Mayfield, tennis stars like Serena Williams and Rafael Nadal, and golfers like Justin Thomas, Rory McIlroy and Jack Nicklaus all tweeted their support for the legend.
Former Presidents Barack Obama and Donald Trump also shared messages of support, while a talented fan made this sand tribute at the iconic St. Andrews Golf Club in Scotland.
The future: Tiger's future was already a bit hazy, thanks to a recent back surgery (his fifth) that threatened to keep him out of the Masters in April, so these new injuries could spell the end of pro golf for the 45-year-old.
Whether you're a Tiger fan or not, he made golf — an elitist, stuffy, mostly white sport — a game for everyone. Regardless of his golf future, we count ourselves lucky to have witnessed his incredible career so far, through the ups and the downs.
🏆
🏒
⚽
The GIST's Bits & Bites - CAN
February 25, 2021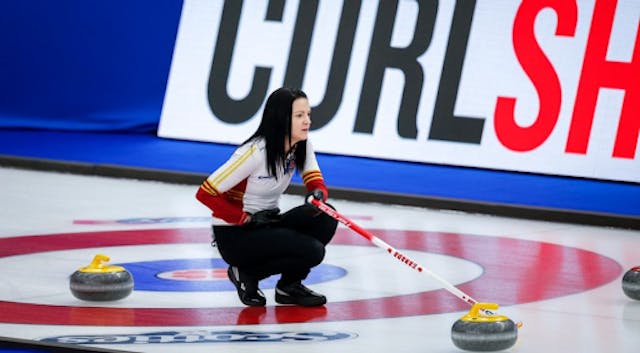 Source: Jeff McIntosh/CP
🥌Curling: It's almost playoff time at the Scotties Tournament of Hearts. Today is the last day of round robin play, and reigning champion Kerri Einarson and have one last obstacle ahead of an undefeated record: three-time Scotties champ Rachel Homan and Team Ontario. Follow all the "hurry hard!" action .
🏒Hockey: It's going to be a big weekend for the . Saturday marks the start of the 2021 Dream Gap Tour, with a primetime game between Team New Hampshire and Team Minnesota in New Jersey before Sunday's megashow: the first-ever pro women's hockey game at Madison Square Garden in NYC.
⚽️Soccer: Oh no, Canada. With an unfortunate 2–0 loss to Brazil yesterday, Team Canada ended the SheBelieves Cup on a low note. Although two losses and one win wasn't the strongest showing, how nice was it to see this team out on the pitch again? They'll be back in action in a friendly against England on April 13th.
🏀
🏒
The GIST's Quick Hits - CAN
February 25, 2021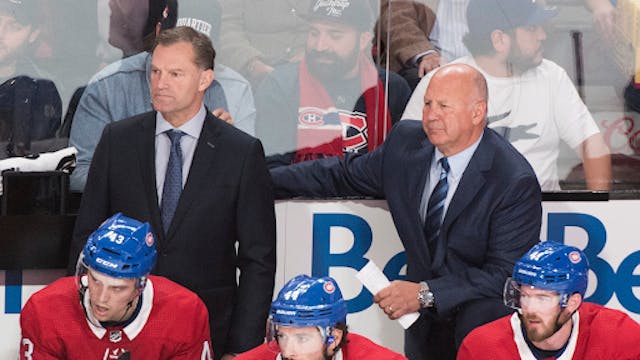 Source: Sportsnet Stats/Twitter
🏒NHL: The North Division witnessed its first coaching casualty yesterday. Hours after the middle-of-the-pack Montreal Canadiens lost their second straight game to the lowly Ottawa Senators, the Habs fired head coach Claude Julien and assistant coach (and former Habs captain) Kirk Muller.
In the interim, the Habs replaced Julien with assistant coach Dominique Ducharme, and filled the assistant spot with former Vancouver Canucks star Alex Burrows. Watch how the Canadiens respond to the shakeup against the Winnipeg Jets tonight at 8 p.m. ET.
🏀NBA: Don't call it a comeback...yet. After a miserable start to the season (we're talking 2-8 in the first 10 games), the Toronto Raptors are sitting pretty in fifth place in the Eastern Conference. Sure, the East only has four of 15 teams with winning records, but hey, we'll take it.
🎾

Naomi Osaka and Novak Djokovic are the Australian Open Champions

February 22, 2021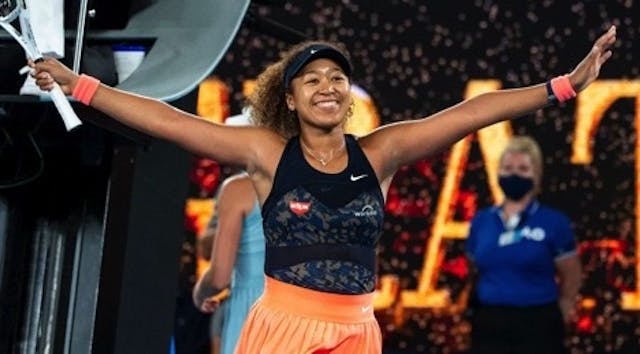 Source: Getty Images/wtatennis.com
Osaka: This title marked the 23-year-old's fourth Grand Slam win in four years, after winning the 2018 and 2020 U.S. Opens and the 2019 Aussie Open. Quite the pattern.
Osaka has never lost a Grand Slam final or semifinal, making her one of only three players in the Open Era to win her first four Grand Slam finals.
Making this Aussie Open title all the more impressive? Osaka dropped only one seton her road to victory, and beat her idol (and GOAT, according to our Sunday Scroll) Serena Williams in the semis.
Djokovic: The Joker is unstoppable in the land down under. Yesterday's win marked his third straight — and ninth total (a tournament record) — Aussie Open title. And similar to Osaka, Djokovic's won every Aussie Open final he's played in.
Djokovic's path to victory this tournament wasn't quite as smooth as Osaka's, thanks to a torn stomach muscle he suffered during his third-round match. He somehow powered (and suffered) through another four matches, dropping only two sets along the way.
This 18th Grand Slam win tightened the gap between Djokovic and the other two members of "The Big Three": Roger Federer and Rafael Nadal, who share the all-time men's singles record of 20 each.
Up next: The next major on the schedule is May's French Open, but there's a lot of tennis from now 'til then. Check out the WTA and ATP schedules to keep up-to-date.
🏒

Auston Matthews and Connor McDavid Dominate NHL North Division

February 22, 2021
Source: NHL.com
Matthews: The Toronto Maple Leaf is en fuego. He leads the league in goals with 18, is on a 16-game points streak (one point for each goal and assist) and recently recorded back-to-back four-point games.
Those 18 goals have been scored in 18 games. If he can keep the goal-per-game average running for the whole season, he could be the first player to average at least one goal/game since Cam Neely in the 1993-94 season.
McDavid: Speaking of the Oilers, they've relied on their star player to lead them to a three-game winning streak of their own. McDavid leads the league in points at 37 (25 of those being assists, such a giver), over 20 games for a 1.85 point per game average.
If he keeps it up (and with Leon Draisaitl, the other half of the Oilers' dynamic duo, by his side, he should be able to), McDavid will record the highest point-per-game average since Mario Lemieux in 1995-1996. In good company.
Head-to-head: We're in for a real treat. After the Leafs complete a two-game homestand against the struggling Calgary Flames this week, they'll travel to Edmonton for a three-game stint against the Oilers, starting Saturday night. Matthews versus McDavid on Hockey Night In Canada. How did we get so lucky?