What you need to know about Olympic Rock Climbing
July 21, 2021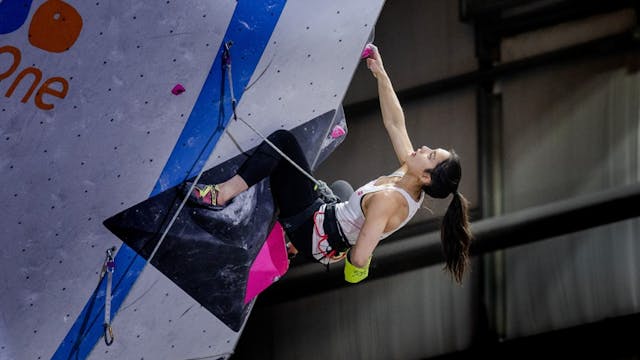 Source: Luke Webster/North Shore News
⚙️How it works: Outside of the Olympics, there are three distinct climbing disciplines — lead climbing, bouldering and speed climbing — but Tokyo organizers made the controversial decision to combine all three into one event, meaning climbers who usually specialize in one discipline will have to excel in all three to capture the solo gold medal. Tricky.
In , athletes have six minutes to climb as high as they can up a 15m (49-foot) wall. gives climbers four minutes to scale smaller walls. And pits two climbers against each other in a race to the top.
Twenty women and 20 men will participate in all three events for the qualifying round, and then the top eight of each gender will move on to the final round, where they'll run through all three disciplines again.
👀Who to watch: Despite the unusual combined set-up, Canada has an advantage: climber , who usually specializes in bouldering, won gold for the combined event at the Pan American Games just last year.
👀Who to watch: Four Americans will compete for gold: Kyra Condie and Brooke Raboutou in the women's event and Nathaniel Coleman and 17-year-old Colin Duffy in the men's.
Condie and Duffy are no strangers to the combined discipline, with Condie having won the 2018 Pan American Championship and the 2019 USA Climbing Combined Invitational, while Duffy is the reigning Pan American champ.
⏰When to watch: