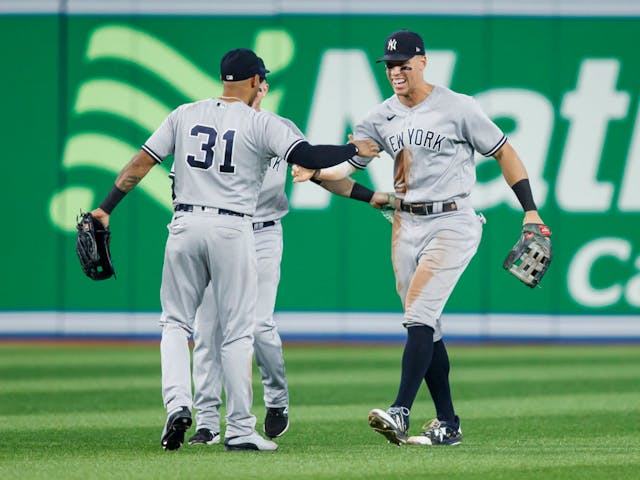 Ep #212: Ball like the playoffs: Updates on MLB and NWSL standings
September 29, 2022
Happy National Coffee Day! Grab a cup, then start your morning with today's episode of The GIST of It, featuring playoff picture updates from MLB and the NWSL. With less than a week remaining in the regular season, co-hosts Ellen Hyslop and Steph Rotz start off on the MLB diamond by breaking down which teams have already clinched, who's in the hunt and the history that could be made along the way.
Then the gals kick it to the soccer pitch for an NWSL check-in. There's just one regular season weekend to go, with four squads vying for two yet-to-be-claimed postseason berths, plus major seeding on the line. Get ready for some epic fútbol ahead.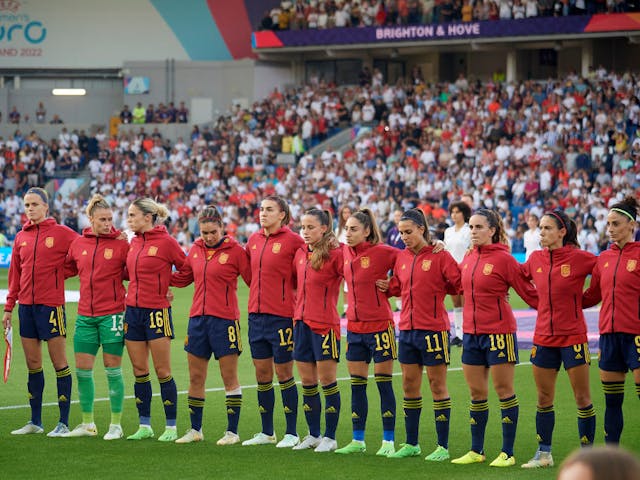 Ep #211: The rumor mill strikes again: Ime Udoka's suspension and the Spanish women's soccer standoff
September 27, 2022
On today's episode of The GIST of It, co-hosts Ellen Hyslop and Steph Rotz deep dive into two important stories where the initial reporting missed the mark. Starting with the NBA, El and Steph discuss the Boston Celtics' season-long suspension of head coach Ime Udoka, specifically the media's mishandling of this complicated situation.
Then the gals go international to discuss the Spanish women's national soccer team's ongoing standoff with their federation. While the federation tries to shift blame, the players are setting the record straight and pushing for a safe, fair training environment. As they should.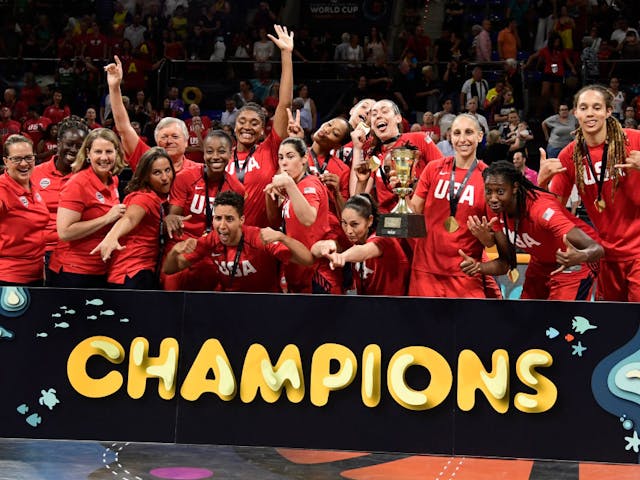 Ep #210: Bad news/good news: Sarver's statement, a WTF NHL contract and women's world championships begin
September 22, 2022
It's fall, y'all! To celebrate, cozy up with another episode of The GIST of It. On today's quick hits edition, co-hosts Ellen Hyslop and Steph Rotz start things off with a welcome update to the controversy surrounding Phoenix Mercury and Suns owner Robert Sarver, which they discussed on Tuesday's episode. The embattled owner announced yesterday that he's begun the process to sell both teams.
Then it's time for yet another WTF moment, this one from the NHL. The Edmonton Oilers signed former Vancouver Canucks winger Jake Virtanen to a tryout contract on Monday, just two months after he was found "not guilty" in a criminal sexual assault trial. It's sadly the same ol', same ol' in the hockey world.*
But there is some good news to celebrate in women's sports, of course. El and Steph close out the pod with a preview of the currently underway FIBA Women's Basketball World Cup and upcoming FIVB Volleyball Women's World Championship. Can ya dig it?