🏆
🏒
⚽
The GIST's Bits & Bites - CAN
February 25, 2021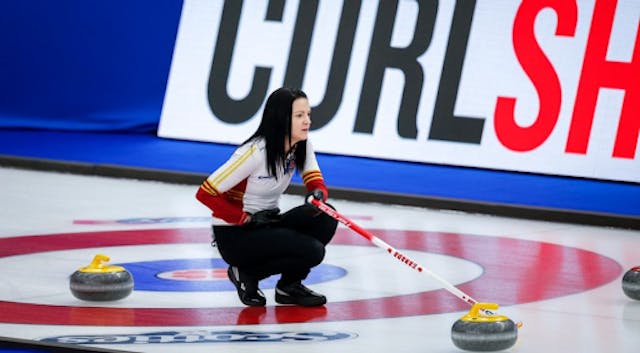 Source: Jeff McIntosh/CP
🥌Curling: It's almost playoff time at the Scotties Tournament of Hearts. Today is the last day of round robin play, and reigning champion Kerri Einarson and have one last obstacle ahead of an undefeated record: three-time Scotties champ Rachel Homan and Team Ontario. Follow all the "hurry hard!" action .
🏒Hockey: It's going to be a big weekend for the . Saturday marks the start of the 2021 Dream Gap Tour, with a primetime game between Team New Hampshire and Team Minnesota in New Jersey before Sunday's megashow: the first-ever pro women's hockey game at Madison Square Garden in NYC.
⚽️Soccer: Oh no, Canada. With an unfortunate 2–0 loss to Brazil yesterday, Team Canada ended the SheBelieves Cup on a low note. Although two losses and one win wasn't the strongest showing, how nice was it to see this team out on the pitch again? They'll be back in action in a friendly against England on April 13th.
🏒
🎾
🏆
The GIST's Quick Hits - Canada
February 18, 2021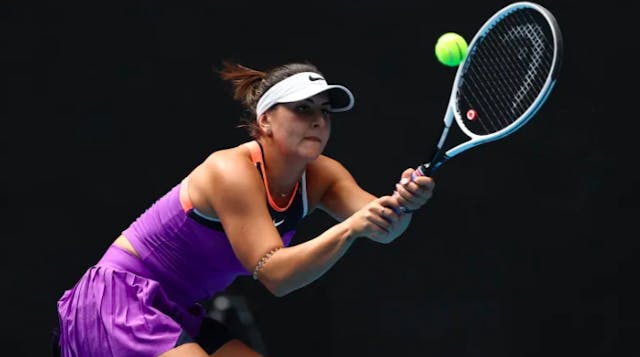 SOURCE: MATT KING/GETTY IMAGES
🏒Hockey: Are the Toronto Maple Leafs okay? The top team in the North against the last place Ottawa Senators on Monday and then had another rough go against their cross-province rivals last night.
🥌Curling: Hurry hard — it's time for the Scotties Tournament of Hearts! The annual women's curling championship is kicking off tomorrow in a Calgary bubble without fans (a true travesty because ).
Each province and territory will be represented by one team, plus the reigning Team Canada champ and three wild card entries, for a total of 18 teams.
And as usual, Team Manitoba (led by skip Jennifer Jones) and Team Ontario (led by Rachel Homan) are the overwhelming favorites. Sweet Sweep!
🎾Tennis: Just a bit more tennis news to bookend The GIST today. Bianca Andreescu is finding her footing again. After last week's tough loss, she made it to the semifinals of the Phillip Island Trophy (a consolation tournament for the early Aussie Open losers).
🏈
⚽
🏆
Why We Like Laurent Duvernay-Tardif For "Sportsperson of the Year"
December 07, 2020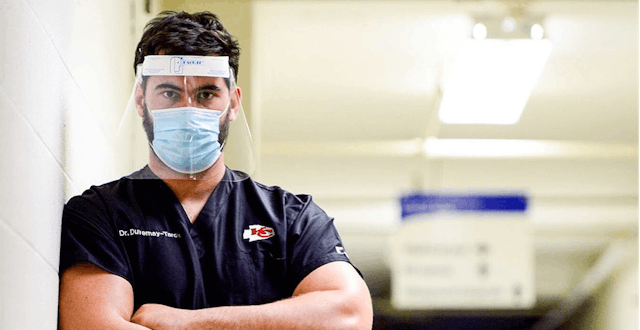 SOURCE: LAURENT DUVERNAY-TARDIF/INSTAGRAM
🏈Football: Let's dig back into "Sportsperson of the Year" to talk about Laurent Duvernay-Tardif (LDT). The Super Bowl–winning guard gave up his season with the Kansas City Chiefs to put his McGill medical degree to good use, joining the frontline staff in his home province of Quebec during the pandemic.
LDT is the first Canadian to win the accolade since NHLer Bob Bourne in 1987, and the first non-hockey playing Canadian ever. The man deserves his own Heritage Minute.
🏎Formula One: With world champ Lewis Hamilton out of yesterday's Sakhir Grand Prix with COVID-19, the path to the podium was left wide open. And after a wild race, Canadian Lance Stroll took advantage, coming in third for the second time this season.
⚽️Soccer: We've asked it before and we'll ask it again: should soccer be our national sport? Canadians seem to be pretty freaking good at it, with the likes of women's national team star Janine Beckie and up-and-comer Jonathan David lighting it up in Europe this weekend.
And speaking of soccer, Canada Soccer announced their Players of the Year last week: Kadeisha Buchanan won her third award in six seasons and Alphonso Davies won his second in three seasons after both superstars had historic wins in the UEFA's Champions League.
🏆

Bits & Bites: This Week in Sports

December 03, 2020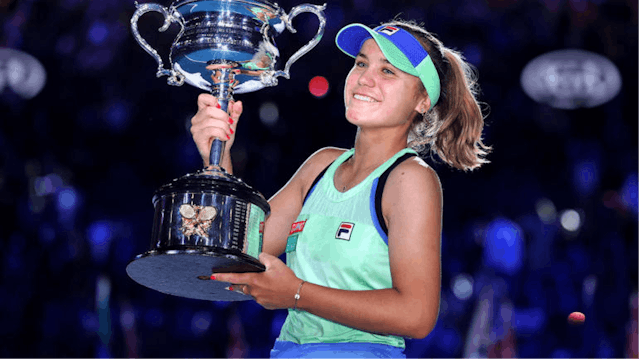 🎾Tennis: First it was the wildfires in 2020, now the pandemic in 2021...who's taking a murder hornet infestation to threaten the 2022 Australian Open? The first tennis major of the year, usually set to start at the end of January, will likely be pushed back by three weeks to February 8th to better accommodate a mandatory two-week quarantine. We can wait.
Speaking of next season, the Women's Tennis Association (WTA) is adopting a new naming system for their 2021 tournaments to better align with the men's Association of Tennis Professionals (ATP). Just one more step towards the WTA-ATP merger we've all been waiting for.
🏈NFL: This one's a head scratcher. Commissioner Roger Goodell stated that the NFL probably won't proceed with bubble environments for the playoffs after all, saying, "We feel strongly our protocols are working."
Goodell said this yesterday, the same day that the Pittsburgh Steelers and Baltimore Ravens finally played their Thanksgiving game after it was postponed three times due to COVID-19 outbreaks. The league also announced that there were 156 positive cases among players and personnel in the last two weeks of November. The irony.
🏀NBA: Christmas came early for LeBron James. The almost 36-year-old superstar signed a two-year, $85 million extension with the NBA champion LA Lakers yesterday. The new contract will take him into 2023, which is the same year his son Bronny could enter the league.
Russell Westbrook got his Christmas wish already, too. After asking for a trade from the Houston Rockets, where he spent one season, Russ is heading to the Washington Wizards in exchange for John Wall and a first-round pick. He must've been on Santa's nice list.
For the rest of us, the NBA gave us something to look forward to...five somethings, actually. The tentative Christmas Day schedule was released this week with five games scheduled over 12 hours. Deck the halls balls!
⚽
🏆
Kristie Mewis, USWNT End 2020 With Win
November 30, 2020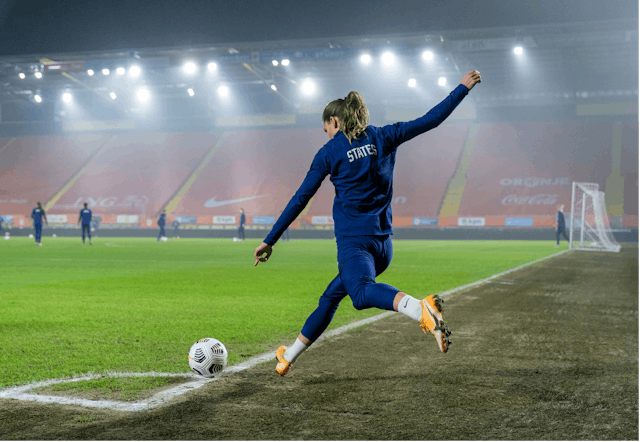 SOURCE: USWNT/TWITTER
🏎Formula One: French racecar driver Romain Grosjean is counting his lucky stars today. During the opening lap of yesterday's Bahrain Grand Prix, Grosjean's car crashed into a metal barricade, split in two and burst into flames. While crashes are pretty common in F1, accidents of this magnitude are once in a lifetime: this was the first F1 crash to involve fire since 1989.
⚽️Soccer: The Netherlands women's national soccer team never stood a chance against the U.S. women's national soccer team's (USWNT) star-studded lineup. The American aces beat their Dutch hosts 2–0 in Friday's friendly, thanks to goals from Kristie Mewis (her first since 2013!) and Rose Lavelle. The USWNT will get together next in January for a three-week training camp.
In other soccer news, the MLS is down to six teams. The New England Revolution continued their underdog journey with a win over Orlando City SC yesterday, and will face Columbus Crew SC in the Eastern Conference finals. The Western Conference semis are set for tomorrow and Wednesday. Keep up with the action here.