🏈
🏀
🏒
Sports Quick Hits: October 20th, 2021
October 20, 2021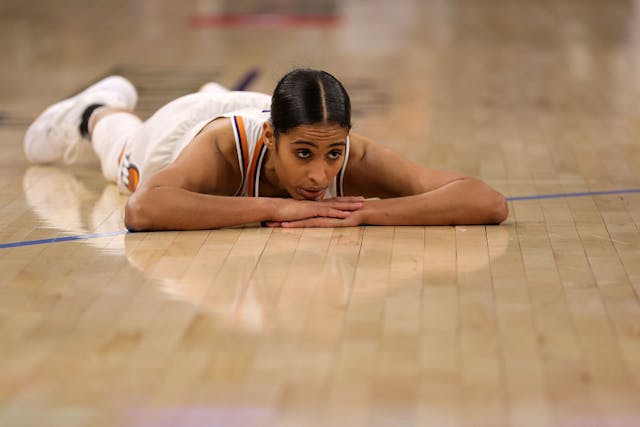 SOURCE: STACY REVERE/GETTY IMAGES
🏀WNBA: After losing the W title to the Chicago Sky on Sunday and skipping out on the postgame press conference, the Phoenix Mercury have been fined $10,000 for violating league rules. That'll set them back.
🏒NHL: On Monday, San Jose Shark Evander Kane was suspended for 21 games (about a quarter of the season) for submitting a fake vaccination record to his team and the league. C'mon man.
🎓🏈NCAA Football: Five of Washington State's football coaching staff — including head coach Nick Rolovich — were fired on Tuesday after refusing the COVID-19 vaccine (which is mandated for all state employees).
So congratulations to former defensive coordinator and new interim head coach Jake Dickert, who has a vaccine and has a Division I team to run! Good things come to those who get vaccinated.
🏀

Ben Simmons, explained

October 20, 2021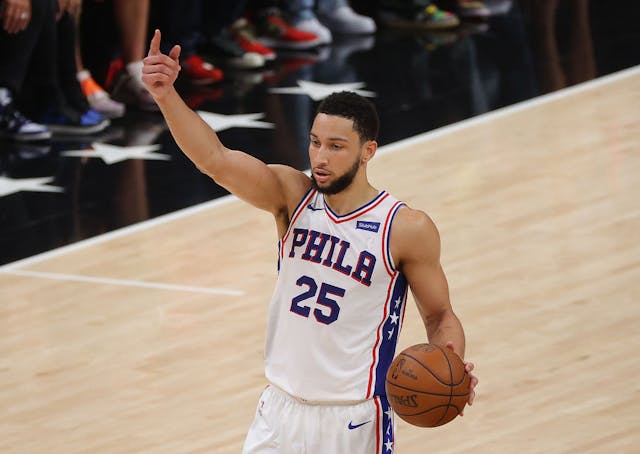 SOURCE: KEVIN C. COX/GETTY IMAGES
The background: Simmons was drafted first overall by the Sixers in 2016, though his off-court demeanor . After starting his NBA career in 2017, Simmons won Rookie of the Year and is already a three-time All-Star.
Despite his usually stellar on-court performance, things took a turn when Simmons had a poor () showing during the 2021 postseason, and teammates and Sixers coach Doc Rivers were openly critical of Simmons' performance.
The latest: Simmons rejoined the team Friday, but his first interactions were tense. During Monday's practice, he barely engaged with his teammates, put little effort into drills, carried a cell phone in his pocket and skipped out on a team huddle.
Yesterday, Rivers had enough. After Simmons refused to join a drill, Rivers threw Simmons out of practice, called him "a distraction" in a post-practice press conference and had him suspended for one game for "detrimental behavior."
What's next?: Simmons will miss tonight's opener against the New Orleans Pelicans — which we're sure his teammates are pretty happy about (exhibit A: Embiid's quote above) — and he'll likely face continued suspensions and/or fines if he doesn't change his tune.
But the biggest consequence? Simmons' behavior is causing his stock to fall, meaning a championship-contending team is pretty unlikely to trade for a guy who's very obviously not a team player. He's only hurting himself.
🏀
🏒
⚾
Canadian teams and players making headlines
October 20, 2021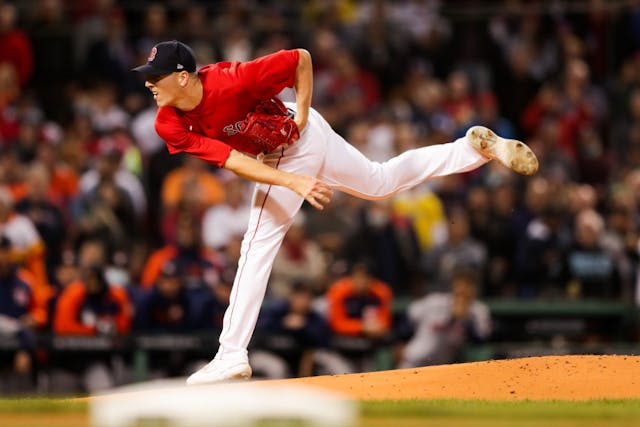 Source: Mary DeCicco/MLB Photos via Getty Images
⚾️MLB: Canada's own, Boston Red Sox pitcher Nick Pivetta allowed just two hits in five innings pitched yesterday, but it wasn't enough to lift his squad to the win as the Sox lost 9–2 to the Houston Astros. The series is now tied at two games apiece with a crucial Game 5 tonight at 5:08 p.m. ET.
🏒Hockey: As our women's national team warms up for February's Beijing Olympics, the world championship winners have now lost three in a row to men's teams in Western Canada, including an 8–0 loss to the Drumheller Dragons on Monday. Uh, not not panicking.
🏀NBA: It's game day, folks! The Toronto Raptors start their season against the Washington Wizards at home (!!!) tonight at 7:30 p.m. ET. Tune in to watch Goran Dragić's, ​​Precious Achiuwa's and Scottie Barnes' Raptors debuts and stay to see vets Fred VanVleet and (and lead the way.
🏒NHL: The Winnipeg Jets have had a rough start to the season. Along with three straight losses after starting the season 0-2-1, captain Blake Wheeler tested positive for COVID-19 yesterday. The vet is reportedly symptomatic and will quarantine in Minnesota (where the team played last night and, conveniently, his home state) for at least 10 days.
🏀

NBA Season Preview

October 19, 2021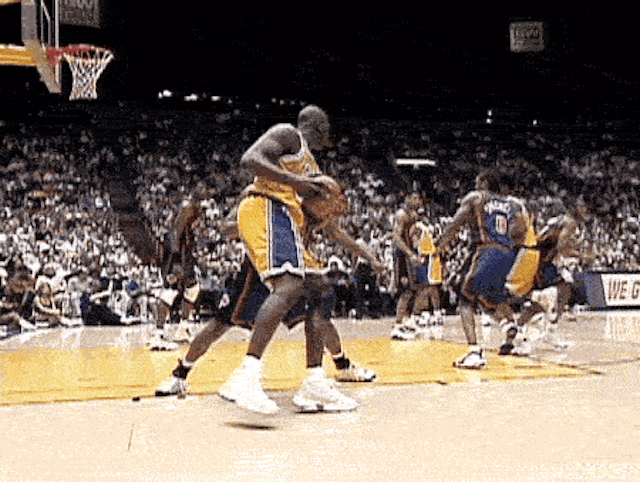 SOURCE: NBA/GIPHY
The WNBA season has come to a close (congrats again to the Chicago Sky!), but men's basketball is here to fill some of the void. It's time for the NBA season.
QUOTE OF THE DAY
"When you're in the championships, it's never about what you do. It's always about what other people do."
— Four-time NBA champion-turned-basketball analyst Shaquille O'Neal on winning the Larry O'Brien trophy. Wonder what his NBA on TNTfrenemy and two-time WNBA champion Candace Parker has to say about that.
⚙️ Season setup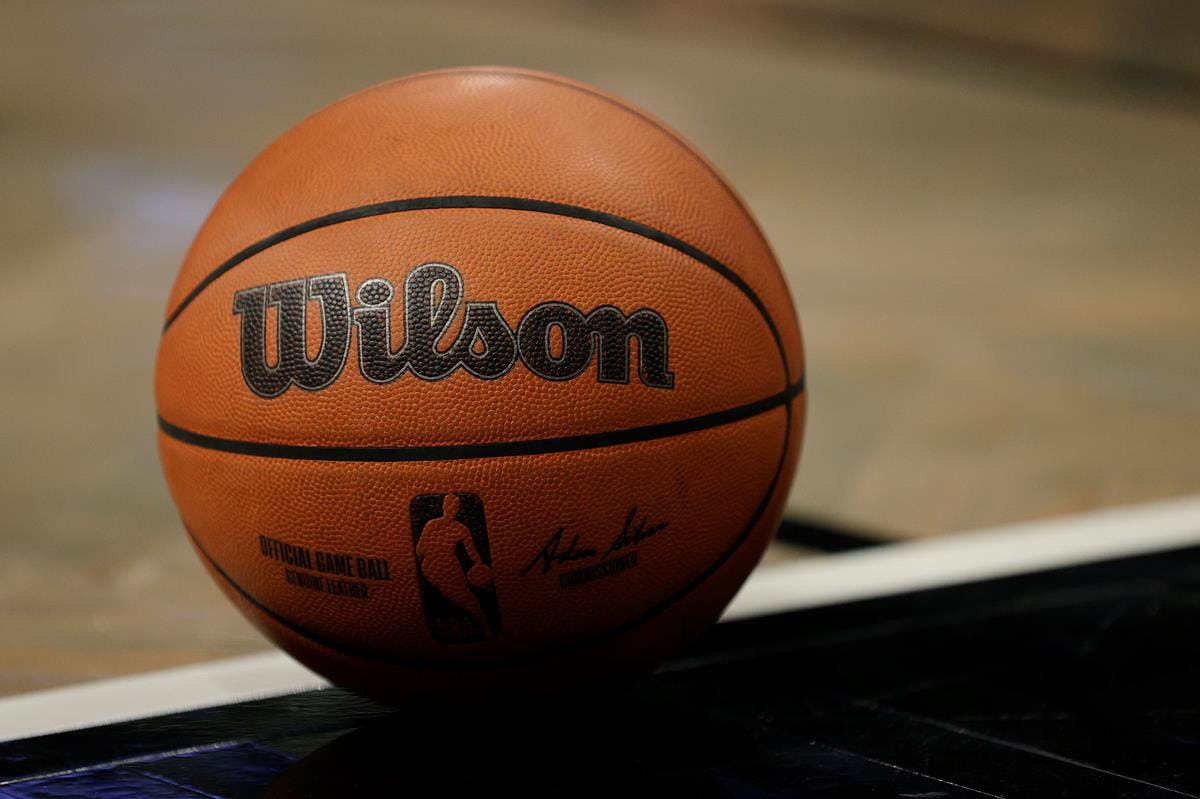 The last pro league to return to normal, the NBA is tipping off its October-to-April regular season tonight at 7:30 p.m. ET with a match between the reigning NBA champion Milwaukee Bucks and the Brooklyn Nets.
But before we look ahead, here's a quick overview of how the season is set up. The NBA is split evenly into two conferences — 15 teams in the Eastern Conference (EC) and 15 teams in the Western Conference (WC).
From there, each conference has three five-team divisions: The EC's Atlantic, Central and Southeast, and the WC's Northwest, Pacific and Southwest.
Each team will play 82 games — 41 at home and 41 away. The six teams with the best regular-season records in each conference move on to the playoffs, while the seventh through 10th seeds compete in a play-in tournament for the last two remaining playoff spots in each conference. Bring on the drama.
🏆 Reigning champs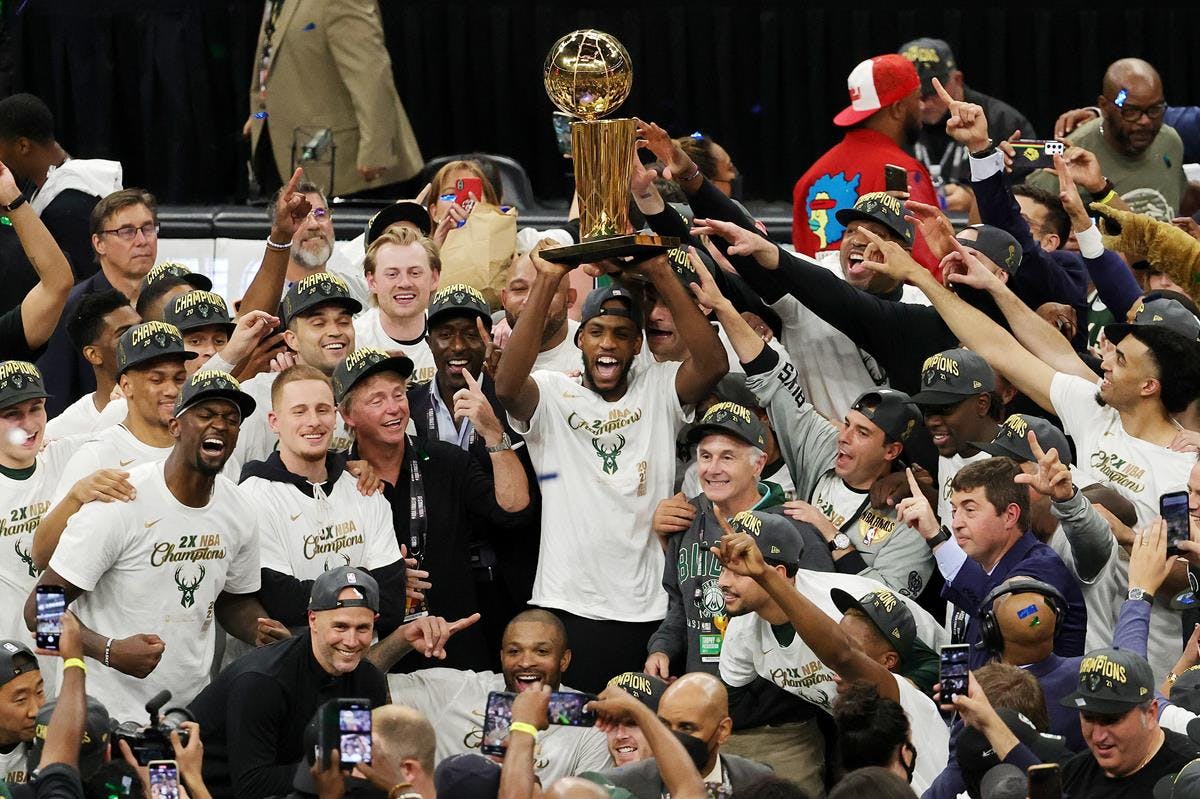 Milwaukee Bucks: The defending champs are in a prime position to do it all over again, and that's because their core roster hardly changed in the offseason.
Most importantly, NBA Finals MVP Giannis Antetokounmpo (pronounced YAH-niss ah-det-oh-KOON-boh) is back to lead his team to greatness with the help of his brother and 2020 Olympic gold medalists Khris Middleton and Jrue Holiday.
💪 The contenders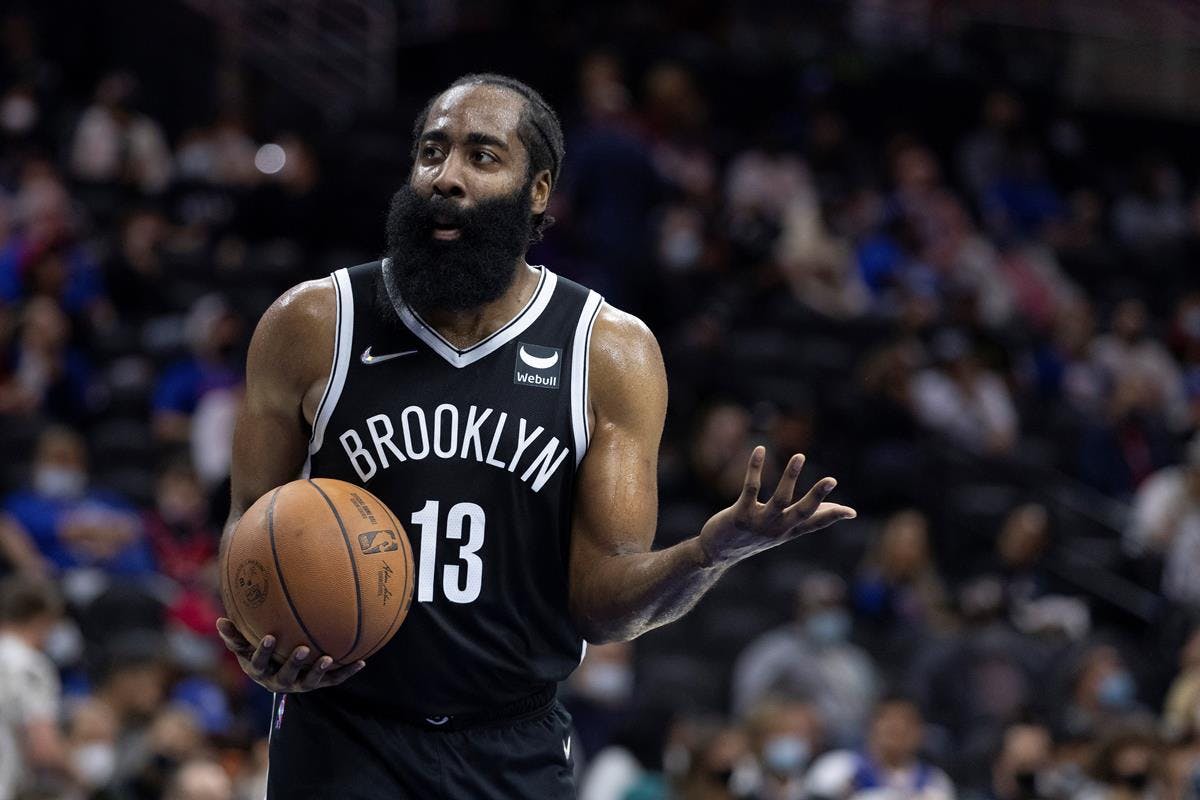 Brooklyn Nets: According to the annual NBA general managers' survey, the Nets are the team to beat, and TBH, we agree. Kevin Durant (KD) is somehow still at the top of his game as he enters his 15th year in the league, James Harden and Blake Griffin continue to produce, and unvaccinated Kyrie Irving can't be a distraction if he's not allowed in the locker room.
LA Lakers: With so much star power they could make NASA jealous, the best team in SoCal (sorry not sorry, Clippers) is looking to repeat their 2020 success. They have LeBron James at the helm, Anthony Davis at his side and former Washington Wizard Russell Westbrook set to make his hometown debut.
All the tools for a championship...as long as they stay healthy.
Utah Jazz: The good news? The Jazz haven't missed the playoffs since the 2015-2016 season. The bad news? They haven't made it past the conference semifinals (aka the second round) during that time.
But after posting the NBA's best regular-season record last season, Donovan Mitchell, Rudy Gobert (pronounced goh-BEAR) and the boys have what they need to make a deep postseason run.
👀 Storylines to watch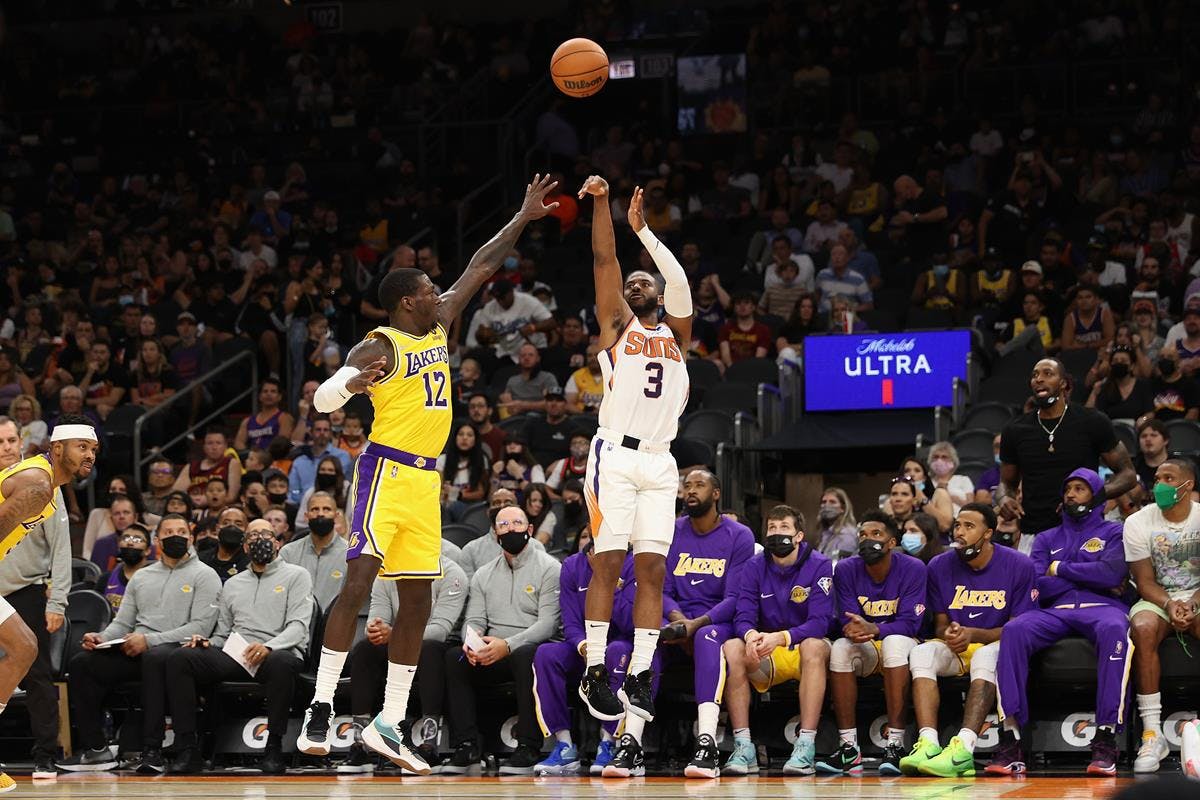 Swan songs: The Phoenix Suns' Chris Paul is 36 years old. So is LeBron James, and his Lakers teammate Dwight Howard is 35. The Miami Heat's Kyle Lowry, too. Some of the game's best may play like they're still in their prime, but their NBA days are numbered. Could this be the last season for some of these legends?
Trades: There are a lot of unhappy men in the NBA these days, meaning we could see some big-name trades early in the season. Kyrie Irving can't play with his team at home, Ben Simmons wants out of Philadelphia ASAP (maybe), and the yet-again-injured Zion Williamson's family is reportedly done with New Orleans. Spicy.
📺 How to watch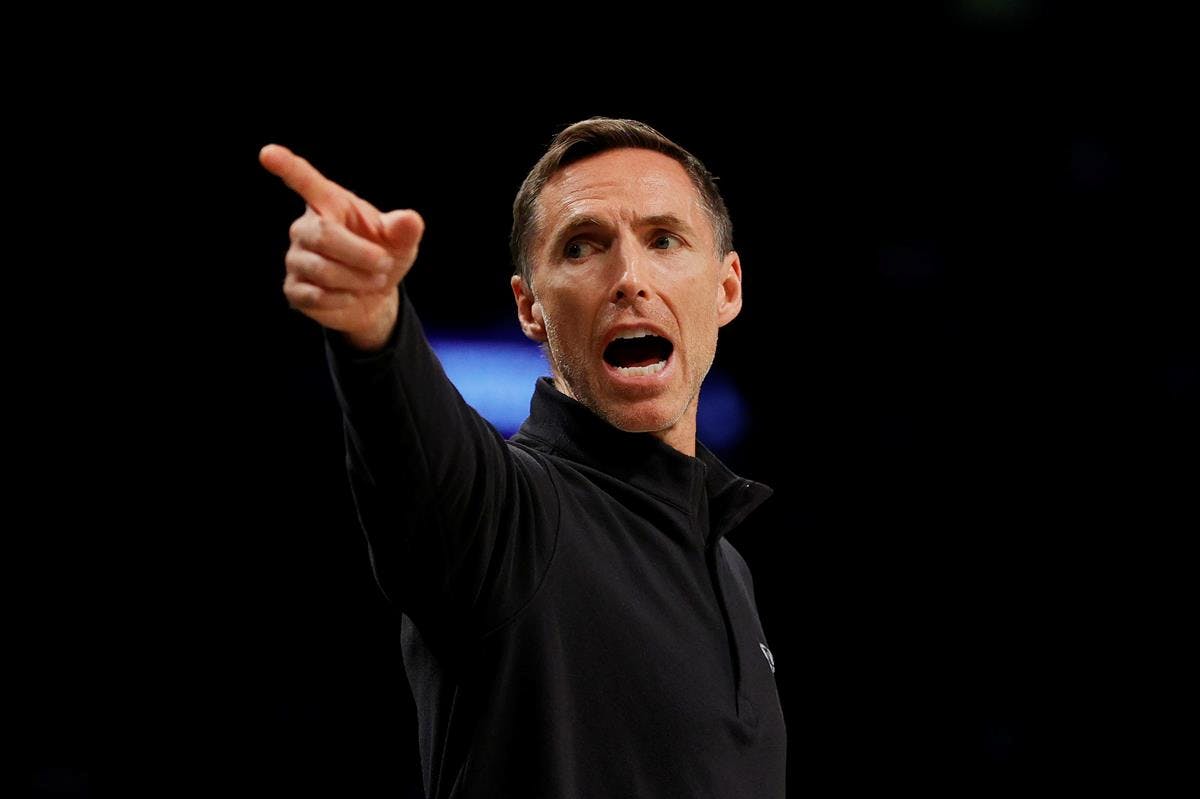 All the fun starts tonight. Tune in to TNT in the U.S. and TSN in Canada for the opening tip-off at 7:30 p.m. ET, and then check out the full schedule here to find out when your favorite team is taking to the court.
🏀

Chicago Sky claim 2021 WNBA championship

October 18, 2021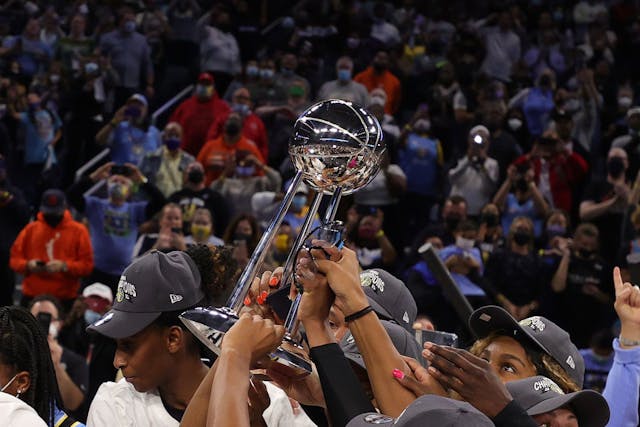 Source: Stacy Revere/Getty Images
Game 4 recap: After Friday's massive Game 3 win at home, the Chicago Sky entered yesterday's Game 4 with a 2-1 series lead and a chance to clinch the title. The Phoenix Mercury jumped out to an early lead, but the Sky stormed back to win 80–74 in front of a(nother) soldout hometown crowd.
Parker and Courtney Vandersloot both posted while Allie Quigley (Vandersloot's wife, okay power couple) netted 26 points, helping to make Chicago just the third city to win NFL, NBA, MLB, NHL, MLS and WNBA titles. Damn, Chi-Town.
And, as we mentioned, Kahleah Copper was named finals MVP after averaging over 17 points per game in the postseason. Well deserved.
Of note: In an unprecedented move, the Mercury declined to attend the post-game press conference following yesterday's loss. It's with many journalists sharing complicated feelings about it. Keep an eye out for tomorrow's episode of for more.
What's next: The WNBA's 25th anniversary season did not disappoint. The Mercury's Diana Taurasi was named , the league saw , and with the first final since 2016 not featuring a No. 1 seed in the books, the competition has never been more balanced.
So what comes next? Sky's the limit.