Get to know us
The GIST is a sports media startup that creates sports content, experiences and community that are by women, and for all sports fans. For the last two years, The GIST has shaken up the male-dominated sports media space by creating an inclusive and accessible community for all sports fans through our irreverent, fun and female voice.
As a community-driven female-led startup, we've changed the way sports content and story-telling speaks to underserved sports fans, welcoming all types of fans into the sports conversation.
We're challenging the status quo of the male-dominated sports industry — no really, less than 14% of sports journalists are female, less than 4% of sports media coverage is on female athletes, and less than 2% of c-suite executives in major league sports are women — by being that witty, sports-obsessed girlfriend you turn to to help keep you in the know.
But we haven't done it without help. The GIST has been incubated and accelerated by global brands like Facebook, MLSE, Comcast NBCU and Techstars and our founding team was named to the Forbes 30 Under 30 in media list for 2020.
So, join our community and level the playing field with us, won't you?
So, what do you get?
The Team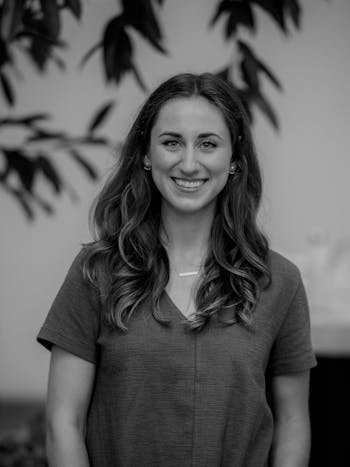 Ellen Hyslop
Co-Founder, Head of Content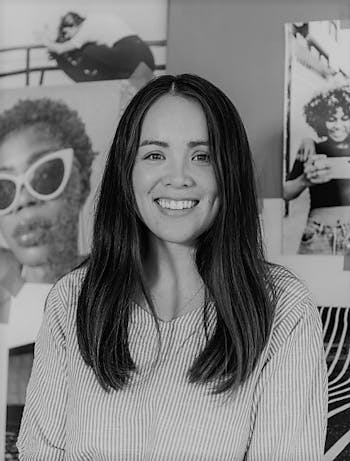 Jacie deHoop
Co-Founder, Head of Growth & Partnerships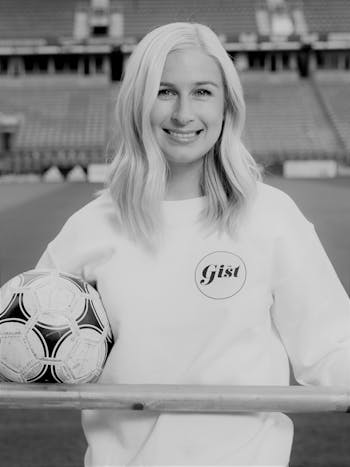 Roslyn McLarty
Co-Founder, Head of Finance and Operations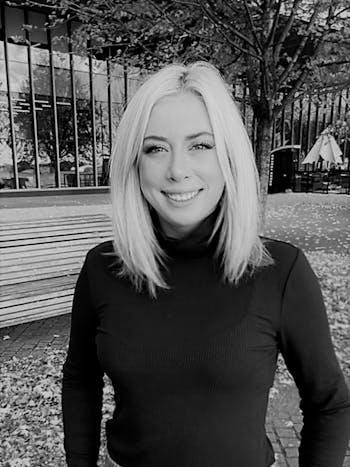 Carrie Oehm
Social Media Manager
Our Story
It all started on a Thursday night in February 2017 when co-founders, Ellen Hyslop, Jacie deHoop and Roslyn McLarty, were catching up over dinner and wine (because, of course). The three had been friends since college, and at the time were working in finance in Toronto.
Ellen, an avid sports fan, could barely contain her excitement over the Toronto Maple Leafs' big win the night before. She explained to Roslyn and Jacie that the Leafs' win meant they were headed to the playoffs. In 2017, this was a BFD: the team hadn't made the playoffs in four years and most people thought the team would be in serious rebuild mode for a few more years.
Ellen's passion was contagious and her storytelling had a conversational and millennial voice that felt like a breath of fresh air in today's typical (read: primarily male) sports culture, and it left Roslyn and Jacie wanting to know more — something they didn't normally feel when hearing about sports from traditional outlets.
Roslyn and Jacie weren't exactly avid sports fans. While they played competitive sports growing up, it didn't translate to fandom. It's difficult to pinpoint why, but it just never felt like it was something for them.
So the team did a bit of digging to find out why so many women feel like sports just isn't for them. And while it's no secret that the world of professional sports is male-dominated, the numbers are pretty alarming:
It became clear that sports content is created for the avid male fan. And this lack of gender diversity manifests itself in many ways.
It's not that Roslyn and Jacie weren't interested in knowing more or being part of the sports community — they would feel the city's energy and want to join in on the fun when their teams were in the playoffs — but staying up to date on sports felt like a ton of work...and not that much fun. The traditional sports media outlets give a lot of info and assume you already know the backstory to it all.
As an avid female fan, Ellen found her knowledge and fandom constantly being challenged (rolls eyes), and, unlike her male counterparts, she wasn't automatically invited to be part of the brackets and pools.
And this is really too bad because sports really are an incredible social connector in our society. They have a unique ability to unite people, regardless of age, gender, race, religion, socio-economic class — you name it. How often do you hear, "You watch the game last night?"
So, they decided to do something about it.