One last thing...
You're a GISTer!
Thanks so much for joining us. We'd love to learn more about you through our short survey, and if you have any feedback for us as we build our sports business community, we're all ears. Hugs!
BTW! We just sent you a sports business email. If you don't see it, it might be hiding in your spam, junk or promotions folder. Feel free to add us to your address book to ensure our newsletter finds you every single time.
Phoenix Mercury and Suns franchises for sale
September 23, 2022
After a truckload of public pressure, the Phoenix Mercury and Suns franchises are officially on the market. Majority owner Robert Sarver said Wednesday that he's started the selling process, tipping off the search for a new owner — and a guessing game about how high the price will be.
Read More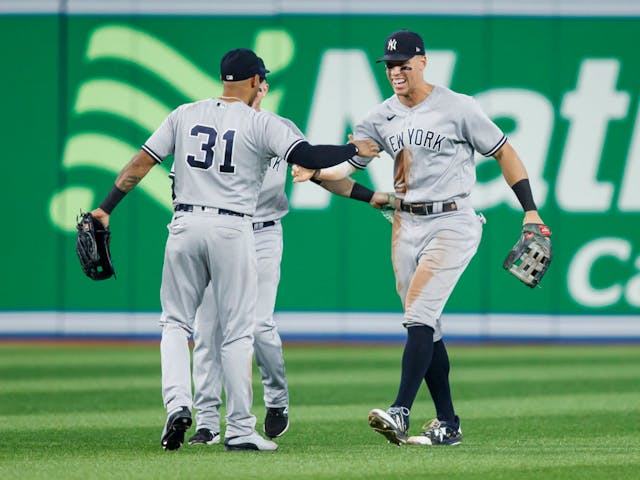 Ep #212: Ball like the playoffs: Updates on MLB and NWSL standings
September 29, 2022
Happy National Coffee Day! Grab a cup, then start your morning with today's episode of The GIST of It, featuring playoff picture updates from MLB and the NWSL. With less than a week remaining in the regular season, co-hosts Ellen Hyslop and Steph Rotz start off on the MLB diamond by breaking down which teams have already clinched, who's in the hunt and the history that could be made along the way.
Then the gals kick it to the soccer pitch for an NWSL check-in. There's just one regular season weekend to go, with four squads vying for two yet-to-be-claimed postseason berths, plus major seeding on the line. Get ready for some epic fútbol ahead.
See What GISTers are Saying About Us
I am a sports fan and it's so hard to find a female voice, or a sense of feminine agency in the sports world (unless you dig deep). Really excited to be apart of this community and conversation!
So grateful I've found this company. It's great to get sports information and highlights in a way that is empowering and doesn't make me feel inadequate for not knowing.
The GIST is the first thing that I read on Monday and Thursday mornings. It's hands down my favourite newsletter... and I'm a newsletter person!