NCAA week 6 football preview
October 07, 2022
After last week's Top 25 bloodbath, we can't wait to see how Week 6 plays out.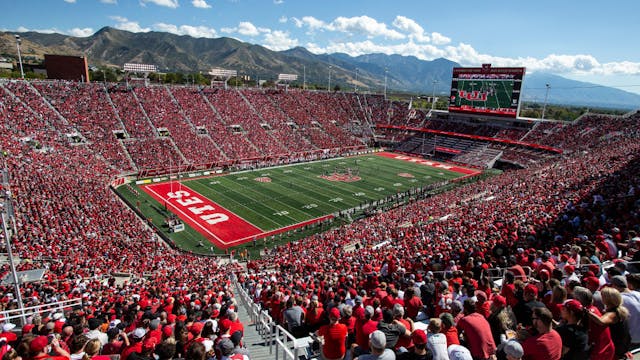 SOURCE: GETTY IMAGES
The GIST: After last week's Top 25 bloodbath, we can't wait to see how Week 6 plays out. And while there are three ranked games on the schedule, we're going to split our Saturday between the ranked and the unranked squads who go that extra mile on the gridiron.
No. 17 TCU Horned Frogs (4-0) vs. No. 19 Kansas Jayhawks (5-0), 12 p.m. ET (FS1): Both Big 12 teams were expected to land in the bottom of the conference this season, but jokes on everyone as TCU and Kansas are now ranked and undefeated. The Frogs, having just routed Oklahoma, boast the second-best offense in the country, averaging 549.5 yards per game.
But the Jayhawks, led by quarterback (QB) Jalon Daniels, are no slouches on offense, ranking 12th in the nation. Prepare for a high-scoring affair.
Texas Longhorns (3-2) vs. Oklahoma Sooners (3-2), 12 p.m. ET (ABC): If you had told us in August that Texas and Oklahoma would be unranked for October's Red River Rivalry, we wouldn't have believed you. But, the usual Big 12 powerhouses have abdicated their positions and will meet unranked for the first time since 1998.
What's arguably the bigger storyline? Who will play QB1. Sooner Dillon Gabriel is still in concussion protocol and Longhorn Quinn Ewers may still be nursing his Week 2 clavicle sprain. Expect the unexpected as the squads vie for the Golden Hat.
No. 11 Utah Utes (4-1) vs. No. 18 UCLA Bruins (5-0), 3:30 p.m. ET (FOX): The reigning Pac-12 champ Utes travel to SoCal to try and break the Bruins' undefeated streak. UCLA may have dropped their last five meetings against Utah, but if they can avoid costly turnovers, this defensive matchup could end in an Eight Clap Bruin dub.
Texas A&M Aggies (3-2) vs. No. 1 Alabama Crimson Tide (5-0), 8 p.m. ET (CBS): As much as we hoped for some beef for Saturday dinner, it seems that Aggie head coach (HC) Jimbo Fisher and Bama HC Nick Saban have left that cow in the offseason. Instead, Saban will seek on-field revenge after the 2021 upset that marked his first loss to a former assistant.