2022 Beijing Winter Olympics Controversy
April 08, 2021
The GIST: As the "will they or won't they?" speculation flies around the upcoming Summer Olympics in Tokyo, many are already looking ahead to the controversy surrounding the 2022 Winter Olympics in Beijing.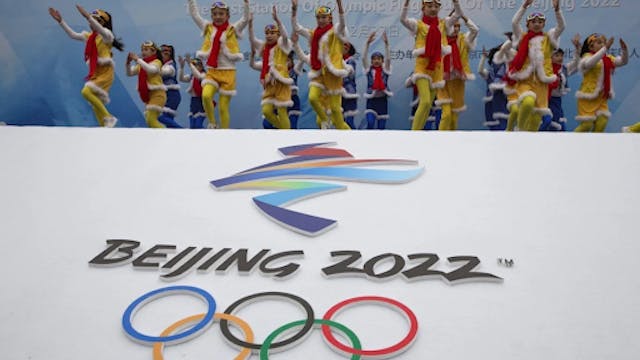 Source: AP
The details: Earlier this week, a U.S. State Department official that the U.S. may boycott the Beijing Olympics in response to China's , and Canadian politicians have also suggested a similar idea.
The Biden administration suggested that they would speak with allies about a joint approach, in what would be the first American-led Olympics boycott since they organized the of the 1980 Summer Olympics in the USSR.
The decision: While the governments toss around rumors, the National Olympic Committees will make the final call, and so far, both the US and Canadian Olympic Committees have rejected the idea. Both committees have acknowledged that a boycott would ineffectively use athletes as .