Tokyo 2020 get at us
February 06, 2020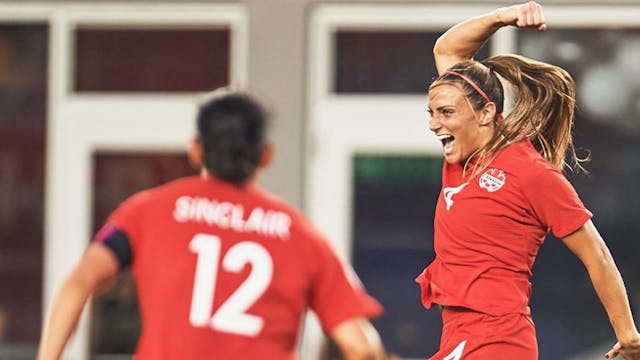 The GIST: We're less than six months away from the Tokyo 2020 Summer Olympics. And you know what that means? It's Olympic qualifier season, baby!
Sweet! Who's up first?: That would be our women's national soccer team, currently competing in the CONCACAF Olympic Qualifying tournament. They absolutely dominated in the group stage, winning all three matches and outscoring their opponents 22–0. Having swept their group, Canada will now face Costa Rica in tomorrow night's semifinal at 7 p.m. ET.
This is a must-win match, because the winners of the semis book their ticket to Tokyo. Not, not anxiety-inducing.
You're telling me. Do we have a good chance to win?: Well, Costa Rica won two of their three group stage matches, but Canada is still expected to take this one. *knocks on wood furiously*
In the other semifinal, Mexico is taking on the United States, who, as reigning FIFA World Cup champions, are also expected to win, setting us up for an always-fun Canada-USA final. Can't. Wait.
Got it. Anyone else qualifying?: Yep — our women's national basketball team.They're competing in one of the four FIBA Women's Olympic Qualifying tournaments taking place this weekend. Canada is in a group with Sweden, Belgium (where the tournament is being played) and Japan (who already qualified for the Olympics as the host nation).
The tournament consists of three games for each team, with two Olympic spots up for grabs. So, all Team Canada needs to do is finish the tournament with a better record than Sweden or Belgium. And, as the fourth-ranked team in the world and rocking those sweet new OVO jerseys, we'd say things are looking pretty good.