What you need to know about Olympic Skateboarding
July 21, 2021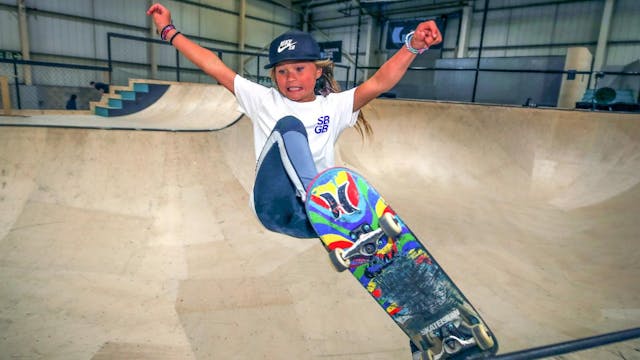 Source: Peter Byrne/PA WIRE
⚙️How it works: There are two disciplines in Olympic skateboarding: street and park. And while each has its own set-up, both are scored by a five-judge panel. The street course mimics an urban setting with steps, railings, curbs and benches, while the park course looks like a skate park, with slopes and walls (think empty swimming pool vibes).
Street boarding: In each round, 20 skaters will attempt five tricks and two runs before the top eight skaters advance to the final. The finalists will then take another two runs to prove their charisma, uniqueness, nerve and talent originality, ability and skill.
Park skating: Each of the 20 skaters has three, 45-second runs to show off as many tricks as they can, and will be judged on their maneuvers, flow and use of the course. And like street boarding, the top eight move on to the final round.
👀Who to watch: Thirteen-year-old skateboarding phenom will set a record as the youngest British Olympian ever when she competes in the women's park event. Just a year removed from a while training, Brown is ranked third in the world before her Olympic debut.
As for our Canadians, three B.C. natives will compete for the red and white: world No. 30 Andy Anderson in the men's park event, and world No. 10 Matt Berger and world No. 21 Micky Papa in men's street.
As for Team USA, 12 Americans will compete, including world No. 6 women's street skater Mariah Duran, and one of the highest paid skaters in the world and men's street 6-time world champion Nyjah Huston.
⏰When to watch: