Sports Quick Hits: Special Edition August 9th, 2021
August 09, 2021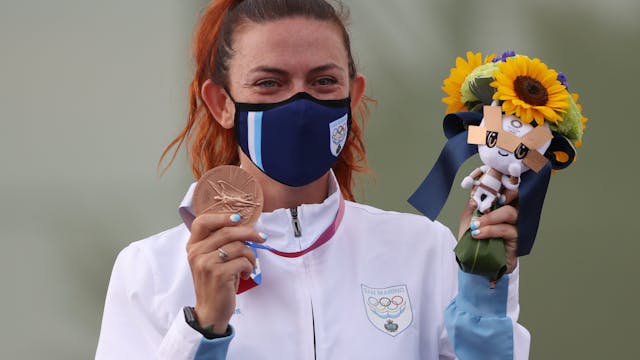 Source: Ian Bremmer/Twitter
🏅First medals: Trap shooter Alessandra Perilli won San Marino's first Olympic medal, and both Burkina Faso and Turkmenistan also recorded their first medals. Weightlifter Hidilyn Diaz of the Philippines, triathlete Flora Duffy of Bermuda and weightlifter Fares Ibrahim Elbakh of Qatar all won their respective country's first-ever golds.
✨New events: Skateboarding's medals went mostly to teenagers — including 13-year-old gold medalist Momiji Nishiya of Japan — while climbing great Janja Garnbret of Slovenia won inaugural sport climbing gold and Team USA surfing legend Car​​issa Moore took home surfing gold.
🏳️‍🌈Team LGBTQ+: With at least 182 publicly out athletes, the Tokyo Games had more than triple the out athletes than Rio 2016, and 56 of them were medal winners. Team LGBTQ+ won 32 total medals (multiple team athletes share a medal) and, , won more medals than any country that criminalizes homosexuality. Love really does win.
​​🥰Feel good moments: We asked our GISTers for their favorite Olympic moments, and one response came in over and over: when Qatar's Mutaz Barshim and Italy's Gianmarco Tamberi the men's high jump gold. Over 16 days of competition, it was the moment that best represented the true Olympic spirit.