Your Guide to the French Open
September 24, 2020
French Open begins Sunday and Rafael Nadal is hoping to defend his title.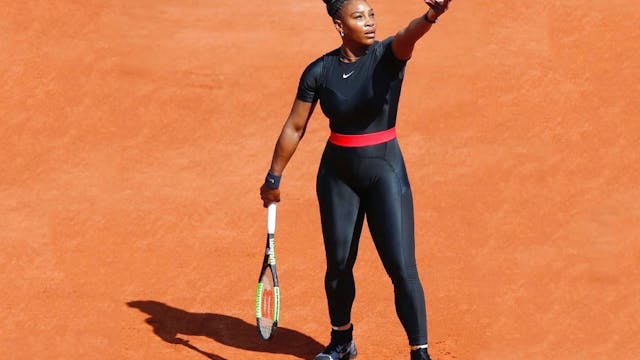 SOURCE: HYPEBEAST VIA. @SERENAWILLIAMS
The GIST: The US Open ended a whopping 11 days ago and somehow it's already time for another major tennis tournament: the French Open (aka Roland-Garros). Isn't that lovely?
What's the set-up?: The French Open is usually the second major of the year, held in May and June, during what's known as clay court season thanks to a line-up of tennis tournaments held on European clay courts. This year's tournament was obviously postponed, so it'll be the last of three majors this year (reminder: Wimbledon was canceled).
Starting Sunday, the single-elimination tournament will be played over two weeks (though qualifiers have already started) with next-day schedules released daily, so you might want to bookmark this page.
Who's in it?: A lot of familiar faces on the men's side. After skipping the U.S. Open, the "King of Clay" Rafael Nadal is back to defend his title and is a v. strong contender for a record-setting 13th French Open trophy.
And the women?: On the flip side, defending champ and World No. 1 Ashleigh Barty has decided to opt out of this year's tournament (she's keeping herself busy with a new sport, apparently), along with 2020 U.S. Open winner Naomi Osaka and 2019 U.S. Open champ Bianca Andreescu (who called off her whole season on Tuesday).
In the running are this year's Italian Open winner and 2018 French Open champ Simona Halep, 2020 Australian Open champ Sofia Kenin and none other than the legend herself, Serena Williams, who's still working on a record for the ages: 24 Grand Slam titles. Can you spell G-O-A-T?