The GIST: Tennis' second major (and only one on clay), the French Open, began yesterday, and somehow just two days in, there's a lot to talk about.
May 31, 2021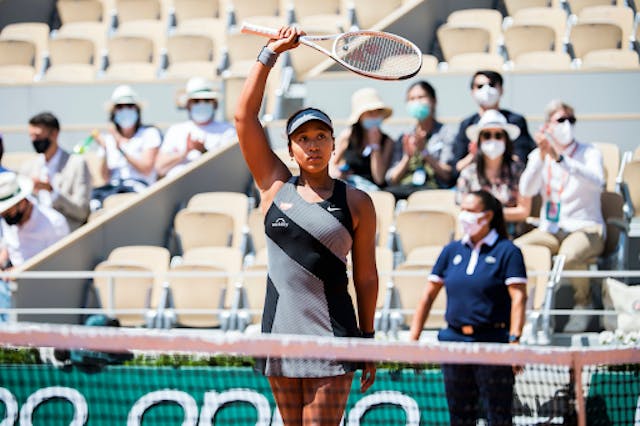 Source: Pete Kiehart/New York Times
Off-court: ICYMI, last week world No. 2 Naomi Osaka that she will not partake in any post-match press conferences to help protect her mental health. So, as predicted, after skipping out on the post-match interview following her first round win yesterday, Osaka was fined $15K.
If she continues her media boycott, which we totally expect her to do, tournament organizers have already , including default from the tournament.
Upsets: Despite this tournament only being one day old, a few top names have already been ousted. No. 4 seed Dominic Thiem (pronounced TEEM) lost to Pablo Andújar in a five-set marathon, and former World No. 1 Angelique Kerber lost to Anhelina Kalinina (say that five times fast).
Oh Canada: Leylah Annie Fernandez continues to amaze us. The 18-year-old phenom won her first round match 6-2, 6-1, and will face American Madison Keys next. With Milos Raonic , only two other Canadian singles players are in contention: and Felix Auger-Aliassime.
Up next: All the big names are set to start their French Open runs today and tomorrow, including Serena Williams, Ashleigh Barty, Roger Federer, and reigning champs Iga Swiatek and Rafael Nadal. But we're most excited about Wednesday's women's doubles start, when Venus Williams and Coco Gauff will team up in .