64th CFL season kicking off
June 08, 2022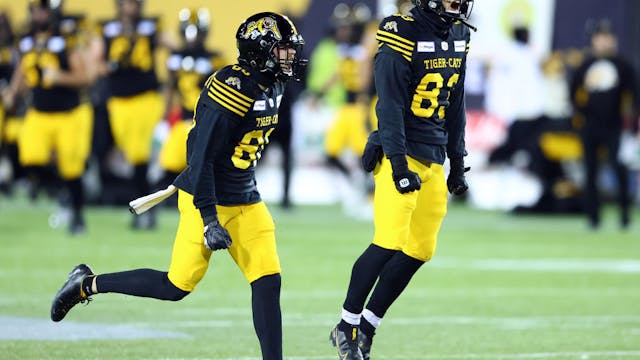 SOURCE: VAUGHN RIDLEY/GETTY IMAGES
The GIST: One-hundred seventy-eight days and a players' strike later, the CFL is slated to kick off its 64th season tomorrow at 9 p.m. ET, with the Montréal Alouettes taking on the Calgary Stampeders. Let's go, eh?
How it works: Running from June to November, the nine teams (split into East and West Divisions) play 18 games over a 21-week period before six teams partake in a single-elimination playoff. It's all in pursuit of the coveted Grey Cup, the celebration for which has included the likes of the iconic Shania Twain.
While it's likely the six playoff teams will consist of the top three teams from each division, a fourth-seed team can qualify over the third-place team in the other division if it earned more points in the regular season, thanks to the "crossover" rule. Fair is fair.
The favorites: In the West, the back-to-back Grey Cup champ Winnipeg Blue Bombers could go for a three-peat — with a stellar defensive squad, they'll be a tough team to crack.
In the East, while the Hamilton Tiger Cats (Oskee Wee Wee!) have been perennial runners-up, the Toronto Argonauts picked up a game-changer from Winnipeg in three-time rushing yards leader Andrew Harris. Expect the unexpected.