NFL: Disappointed, but not surprised
March 16, 2022
The GIST: NFL free agency is typically one of the most exciting times of the year, but, as we discussed on yesterday's episode of The GIST of It podcast, some troubling trade rumors have us feeling more anger than eager towards the impending flurry of news.*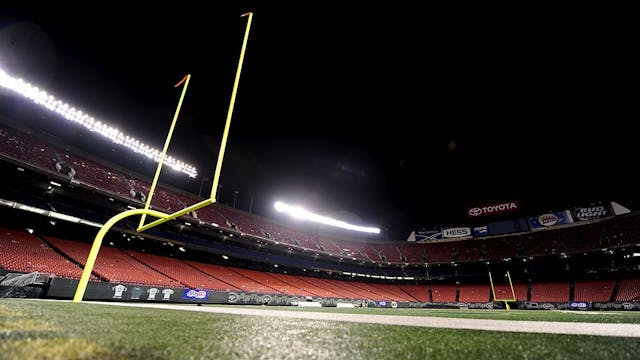 ROB TRINGALI/SPORTSCHROME/GETTY IMAGES
The GIST: NFL free agency is typically one of the most exciting times of the year, but, as we discussed on yesterday's episode of The GIST of It podcast, some troubling trade rumors have us feeling more anger than eager towards the impending flurry of news.*
*Content warning: This section contains mentions of sexual assault.
The details: Last Friday, a grand jury declined to indict Houston Texans quarterback (QB) Deshaun Watson on nine criminal complaints of sexual assault against him. The news came after the three-time Pro Bowler was sidelined for the entirety of last season after 22 women filed civil suits against him.
Now, with the legal system (which has a history of failure when it comes to sexual assault cases) "clearing" his name, Watson's trade market is heating up, with as many as eight teams interested in trading for the QB. Cue exasperation.
What's next: The NFL is "closely monitoring" the situation and could still suspend Watson for violating the league's personal conduct policy. But given their history of ignoring violence against women, we're not holding our breath.
Elsewhere: Watson aside, a number of huge deals have already gone down ahead of today's 4 p.m. ET official start to free agency. Notably, the Pittsburgh Steelers signed former Chicago Bears/Buffalo Bills QB Mitch Trubisky, while the Jacksonville Jaguars did some major retail therapy.
Some big stars still available? Two-time Super Bowl champ Von Miller, recently released former Seattle Seahawk Bobby Wagner and 2022 Super Bowl champ, the always entertaining Odell Beckham Jr. That's right, here we go again.