Men's water polo: Rolling in the deep
September 09, 2022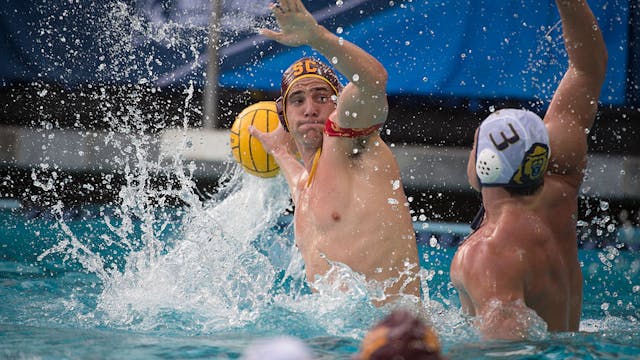 SOURCE: JUSTIN TAFOYA/NCAA PHOTOS VIA GETTY IMAGES
The GIST: The first week of men's water polo is officially in the pool books. NCAA action started last Saturday, so let's dive into how it works and who's beating eggs to get to the top.
The set-up: There are 52 men's water polo teams from all three NCAA divisions (DI, II, III). Unlike most other collegiate sports that have separate nattys for each division, all water polo teams, regardless of the division, are vying for the national championship.
Seven teams will make the early December NCAA tourney in Berkeley, CA, with five spots filled by conference champs and two squads selected by committee. The top two seeds receive a bye through to the semifinals, while the remaining five teams compete in three opening round games to determine the semi matchups.
The contenders: Fun fact: Since the natty began in 1969, no team outside of California has ever made the finals. So, it's no surprise that last year's reigning champs Cal Golden Bears are also the current No. 1, and they look primed to swim past the competition yet again, blowing No. 20 Navy out of the water last weekend.
But 2020 champs UCLA, last year's runner-up USC and 2019's title-holder Stanford are all coming with counter-attacks at Nos. 2, 3 and 4, respectively.
The challengers: Cal will face a trio of ranked opponents this weekend — No. 5 Pacific, No. 13 UC San Diego and No. 9 Pepperdine — all trying to sink the Bears, who'll need their Team USA goalie Adrian Weinberg and 2021 National Player of the Year Nikolaos Papanikolaou (pronounced pah-pah-neek-oh-L'OW) to stay afloat. Deep breaths.