Goodbye yellow brick road
April 02, 2020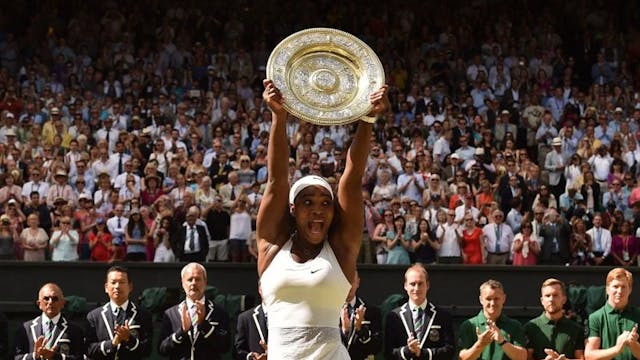 SOURCE: LEON NEAL/GETTY IMAGES
The GIST: The Brits have broken our hearts. Around the same time we learned that social distancing measures may last until summer (welp), we got the news that Wimbledon, the most prestigious tennis tournament in the world, has been officially cancelled for the first time since World War II (double welp).
Say it ain't so!: Oh, but it is so. With the extension of government mandated stay-at-home orders, organizers of the two-week Grand Slam tournament realized that there just wouldn't be enough planning and preparation time before the June 29th start date.
Because Wimbledon is a grass-court tournament, it's very weather dependent. Add that to the fact that there was no room to reschedule the tournament, as the French Open was already pushed from May to September, there was no choice but to cancel.
Jeez. So when could tennis be back again?: With the cancellation, the ATP and WTA jointly decided to extend the season's suspension from June 7th to July 13th, meaning a total of 20 men and women's tournaments have been canceled this year. Ugh.
What a bummer: Tell us about it. Wimbledon is one of those classic steadfasts in the sports world. Like the Masters in golf or the Kentucky Derby in horse racing, it's steeped in history and tradition, and it consistently brings the best of the best together. And it's the only sporting event that the Queen frequents, so you know it's classy.
We're going to miss some great tennis, aren't we?: We sure are. Wimbledon constantly spoils us with epic tennis. It gave us the single greatest match of all time — between Rafael Nadal and Roger Federer — and the longest match in history (three days long!).
It gave us seven singles wins for Serena, five for Venus, and six shared doubles for the sisters. And it gave us our favorite bad-ass press conference answer ever from Johanna Konta. Oh Wimbledon, summer 2020 just won't be the same without you.