The NFL playoffs kick off with 14 squads
January 14, 2023
The NFL playoffs kick off this afternoon with 14 squads — seven from each conference — contending to hoist the coveted Vince Lombardi trophy.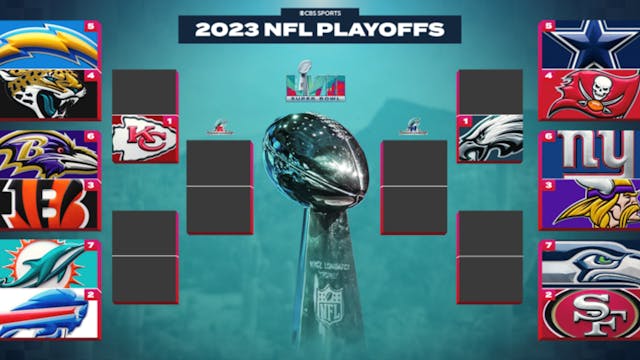 SOURCE: CBS SPORTS
This year marks the third edition of the NFL's expanded playoff format, giving nearly half of the league's 32 teams a chance at a Super Bowl run. The postseason opens with a "super" wild card weekend slate featuring six (!!!) games today through Monday.
Winners advance to next weekend's divisional round, followed by the conference championships on January 29th. It all culminates with the reason for the season: the Rihanna concert Super Bowl on February 12th.
The Kansas City Chiefs and Philadelphia Eagles secured the No. 1 seeds in the AFC and NFC, respectively, earning them byes to next week's divisional round. While they enjoy their well-deserved rest, 12 teams will be in action over the next three days.
And this year's wild card weekend could be extra wild — it's just the fifth time since 1970 that every opening round is a rematch from the regular season. Bring on the drama.
🔵 NFC Wild Card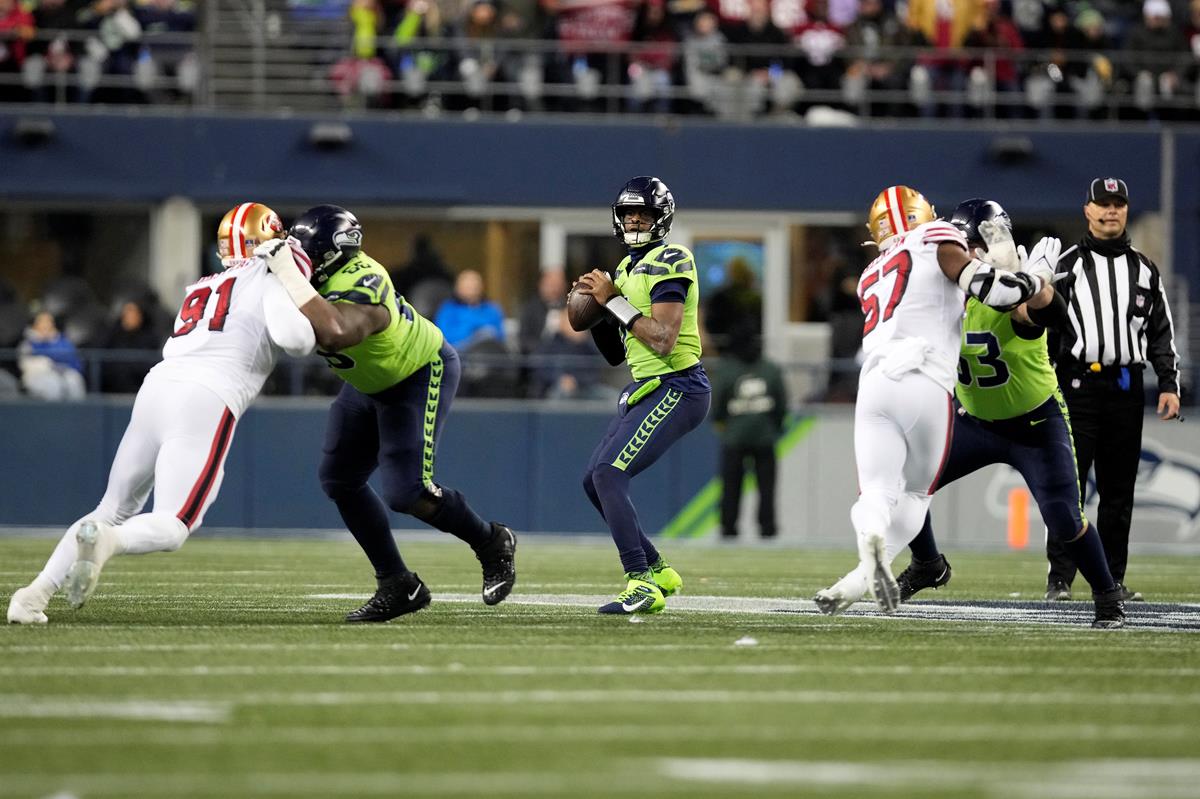 No. 7 Seattle Seahawks vs. No. 2 San Francisco 49ers — Today at 4:30 p.m. ET
A battle of NFC West rivals, this will be the third time these squads meet this season, but both look very different since San Fran swept the regular-season clashes. The Niners overcame not one, but two massive injuries to their starting QBs, leaving it up to rookie Brock "Mr. Irrelevant" Purdy to win the division.
The Seahawks, meanwhile, were saying "Russell Wilson, who?," thanks to the breakout performance of backup-turned-starter, QB Geno Smith. But they'll need the defense to stay in form, especially against a loaded San Francisco team that's won 10 in a row.
No. 6 NY Giants vs. No. 3 Minnesota Vikings — Tomorrow at 4:30 p.m. ET
If their Week 16 meeting — which the Vikings won on the final play of the game — is any indication, this rematch of two of the league's most confounding teams is going to be good.
No one expected the Giants to impress this year, but now they're back in the playoffs for the first time since the infamous 2017 boat picture. As for the Vikings, they're all about nail-biters with 11 of their victories decided by one score. Truly anything could happen.
No. 5 Dallas Cowboys vs. No. 4 Tampa Bay Buccaneers — Monday at 8:15 p.m. ET
It feels like a lifetime since the Bucs routed the 'Boys 19–3 in Week 1. Though QB Tom Brady's Tampa Bay team dealt with injuries all season, squeaking into the playoffs with a losing record, it's hard to bet against TB12 and his undefeated career record against Dallas.
In good news for Cowboys fans, their defense is solid. But will it be enough to overcome QB Dak Prescott's tendency for tossing interceptions?
🔴 AFC Wild Card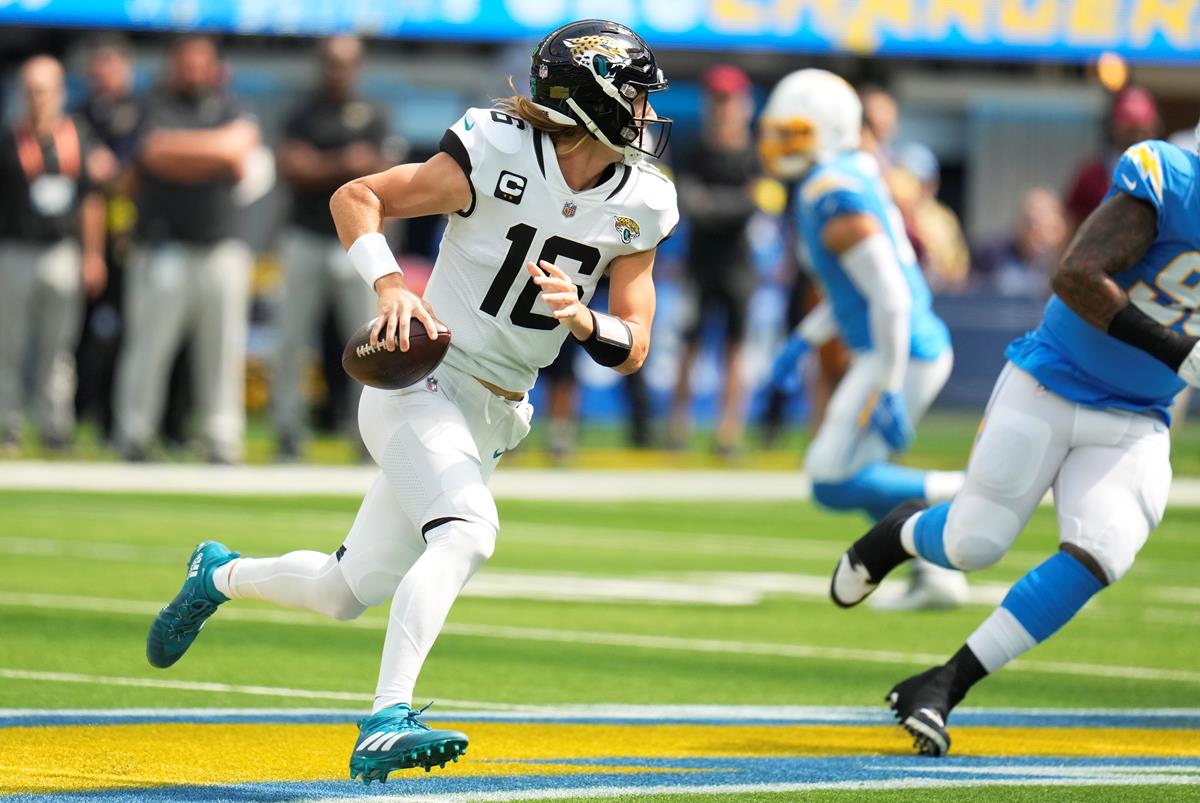 No. 5 LA Chargers vs. No. 4 Jacksonville Jaguars — Tonight at 8:15 p.m. ET
From their all-time flow showdown to their rising star status, this one's a battle between two of the league's best young QBs — Jacksonville's Trevor Lawrence and LA's Justin Herbert.
2021 No. 1 draft pick Lawrence took the Jags from worst team in the league to the AFC South champs, but Jacksonville's D hasn't kept up, ranking near the bottom of the NFL.
As for the Chargers, Herbert's been a consistent presence, and the rest of the team could be getting healthy at just the right time. With defender Joey Bosa and wide receiver (WR) Keenan Allen recently returning from injury, look out.
No. 7 Miami Dolphins vs. No. 2 Buffalo Bills — Tomorrow at 1 p.m. ET
Both teams have faced emotional challenges this season — Bills safety Damar Hamlin went into cardiac arrest during their Week 17 game and Dolphins QB Tua Tagovailoa (pronounced TUNG-o-vai-LOA) has been in and out of concussion protocol all season.
While a mere five points combined decided the two regular season games between these AFC East foes, with Dolphins QB1 Tagovailoa officially out, it's unlikely the Fins upset this juggernaut Buffalo squad at home.
No. 6 Baltimore Ravens vs. No. 3 Cincinnati Bengals — Tomorrow at 8:15 p.m. ET
No, you're not experiencing déjà vu. These AFC North contenders met just last week, with the defending AFC champion Bengals nabbing a 27–16 dub. Plus, star Ravens QB Lamar Jackson will likely be sidelined with injury once again.
Jackson aside, this will likely come down to whether Baltimore's red-hot defense can cool off Cincy QB Joe "Brrr" Burrow. You know those cigars are already on deck.
💪 More players to watch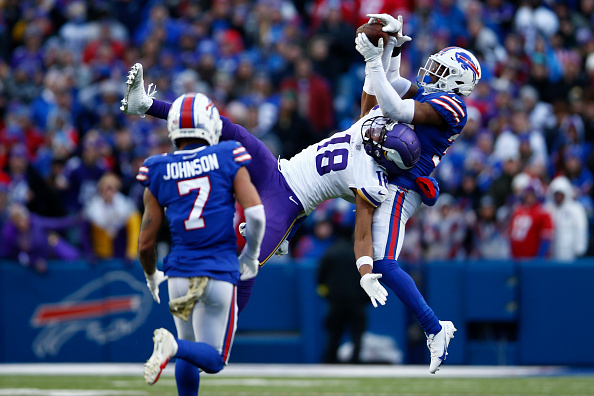 Justin Jefferson, Minnesota Vikings, WR: If there's one thing the Vikes are going to do, it's get Jefferson the ball. He dropped jaws with the catch of the year in November, and there's no telling what other acrobatics he has up his sleeve.
Josh Allen, Buffalo Bills, QB: The preseason MVP favorite continues to dominate with both his arm and his legs, presenting a unique (and near impossible) challenge for opposing defenses. And he somehow gets even better with pressure on — Allen had a whopping nine touchdowns (TDs) in two playoff games last season.
Christian McCaffrey, San Francisco 49ers, Running back (RB): With the Niners down to their third string QB, their blockbuster midseason trade for the Pro Bowl RB has come in handy. But it's not just his run game opponents need to worry about. McCaffrey's also a receiving threat, with five TDs through the air this year. What can't he do?
Evan Engram, Jacksonville Jaguars, Tight end (TE): After five ho-hum seasons with the Giants, Engram's enjoying a career renaissance with the Jags. He's already broken a handful of franchise records and looks more than ready to keep this team's Cinderella run going.
🔮 Prediction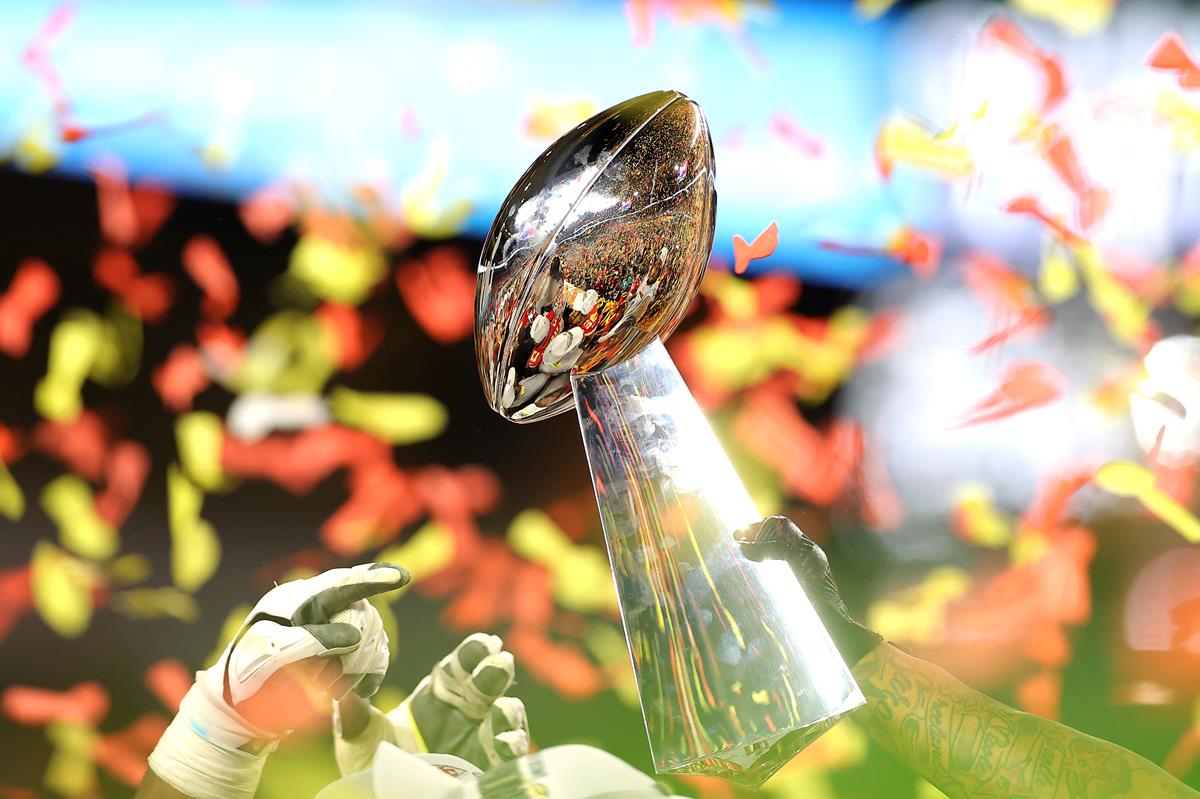 What would an NFL playoff preview be without a Super Bowl prediction? With so many of the NFC contenders entering on shaky footing, we have to go with the high flying top-seeded Eagles, who boast MVP favorite, QB Jalen Hurts.
But the AFC title should be more hotly contested. It's hard to bet against QB Patrick Mahomes and his No. 1 Kansas City squad, but our hearts have to pick the Bills to avenge last year's epic playoff loss to KC and make it to the title game.
And if you see us changing our prediction after a wild, wild card weekend…no you didn't. Bring on the postseason!