NFL - All I want for Christmas is you
December 25, 2020
The GIST: Looking for something to watch while you recover from your Christmas dinner turkey coma or your Christmas hangover...or both? The NFL has you covered.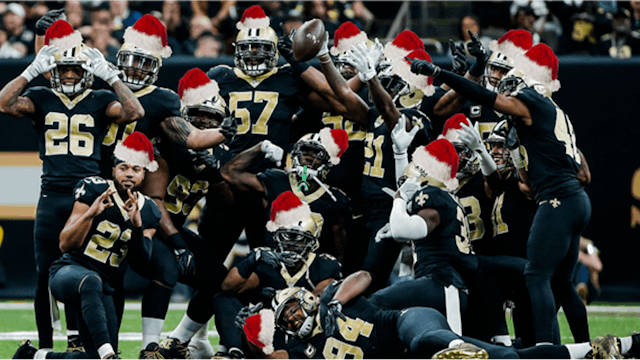 SOURCE: USA TODAY SPORTS
Coma cure: Tomorrow's 4:30 p.m. ET matchup between the New Orleans Saints and the Minnesota Vikings may not be exciting enough to rouse you from a turkey coma, but the Saints could clinch the NFC South division title and the Vikings are still clinging to playoff hopes, so at least both sides will be playing for something.
Hangover fix: The fun stuff starts this weekend. The Arizona Cardinals and Tampa Bay Buccaneers could both lock up playoff spots on Saturday, and the Cleveland Browns, Indianapolis Colts and LA Rams could clinch on Sunday, but it's not all smooth sailing to the postseason. Check out all the possible playoff clinching scenarios here and the full schedule here.