NFL Conference Championships Preview
January 18, 2021
The GIST: And then there were four. Following the NFL's Divisional Playoff round this weekend, four teams are moving on to next weekend's Conference Championships, bringing them just one win away from playing in the Super Bowl.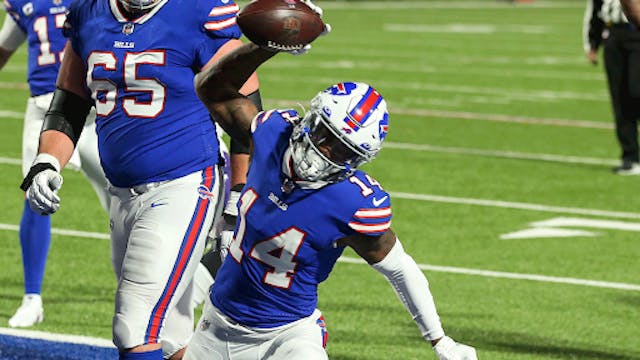 Source: NFL/Twitter
Buffalo Bills: Here's something we haven't heard since : the Buffalo Bills are Super Bowl contenders. It took them a while to warm up against the Baltimore Ravens in Saturday night's game, going into halftime with a 3–3 tie, but once they got going, they never looked back.
Kansas City Chiefs: Win the game, lose the QB. KC won their matchup 22–17 against the Cleveland Browns yesterday, but lost reigning Super Bowl MVP Patrick Mahomes to a concussion in the process. Vet QB Chad Henne subbed in to solidify the win, but it's still too soon to know who will start next weekend.
Green Bay Packers: The LA Rams never really stood a chance. Over 8,000 showed up to watch QB Aaron Rodgers lead the Packers to a 32–18 win on Saturday afternoon. That home-field advantage helped send the Pack to their fourth conference final in seven years and a chance at another Super Bowl a decade after their last.
Bucs: At 43, QB Tom Brady proved that age is but a number in last night's primetime game against the New Orleans Saints, who were led by young gun QB Drew Brees (who turned 42 on Friday). The Bucs won 30–20 (with a big helping hand from the defense) and Brady is now on his way to his , but record 14th career conference championship.