Tokyo Olympics Quick Hits
July 27, 2021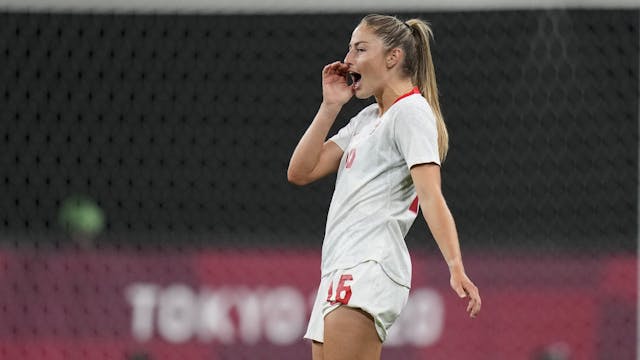 Source: Janine Beckie/Twitter
⚽️Soccer: CanWNT drew their final match of the group stage against Great Britain this morning, but the result was good enough to push the team through to the knockout stages. Canada will now face Brazil in the quarter-finals on Friday at 4 a.m. ET.
🥇First medals: Bermuda is now the smallest country (by population) to ever win a gold medal, after triathlete Flora Duffy won the country's first gold yesterday, finishing her race in 1:55:36. Small but oh so mighty.
Meanwhile, the Philippines are still celebrating their first-ever Olympic gold, after weightlifter Hidilyn Diaz won in the 55kg category on Monday. And as the cherry on top, Diaz also set an Olympic record, lifting a combined weight of 224kg.
🏄‍♀️Surfing: American Carissa Moore shredded her way to history, winning the first-ever women's Olympic surfing gold in the sport's debut Games. The four-time world champion capitalized on the , scoring a 14.93 in the gold medal heat. We're stoked.