Positive COVID-19 Tests on the Rise in NFL
October 15, 2020
More positive COVID-19 tests in NFL means facilities closing, Pro Bowl canceled, scheduling mess.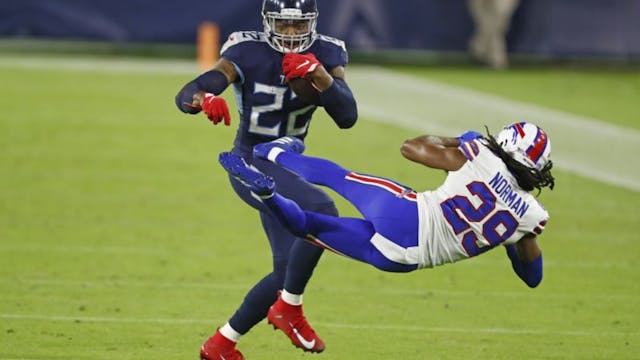 SOURCE: WADE PAYNE/AP
The GIST: The NFL is a hot mess. COVID-19 tests are coming back positive, facilities keep closing, the Pro Bowl is canceled, the New York Jets don't know how to play football and now Thursday is Monday.
Sorry, what?: Tonight's Thursday Night Football game, a cornerstone of the NFL weekly schedule, has been moved to Monday. This Week 6 game between the Kansas City Chiefs and Buffalo Bills was postponed after the Bills' Week 5 game was pushed from last Sunday to this past Tuesday due to their opponent Tennessee Titans' COVID-19 outbreak. Confused yet?
So will the NFL try the bubble?: Doesn't look like it. Commissioner Roger Goodell doesn't think the league will need to implement the tried and true safety method successfully used by the NWSL, WNBA, NBA and others. Interesting.
While there's still the possibility of a bubbled postseason, which is set to expand to 14 teams this year, the league's chief medical officer suggested that it's "not the safest course of action." Whatever, dude. Tell that to the COVID-19-free Stanley Cup.
On the bright-ish side, the Pro Bowl (the NFL's All-Star game) has been canceled for the first time since 1949 (we doubt anyone's heartbroken by that), which could free up an extra week of play should any playoff games need to be moved. Let's hope not!