#BooTheCommish
April 27, 2020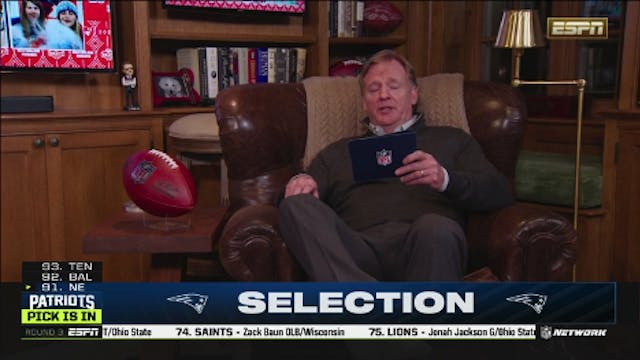 SOURCE: SB NATION/TWITTER
The GIST: Just how desperate are we for the return of sports? Well, a record-high 15.6 million viewers tuned in to watch the first round of the 2020 NFL Draft broadcast live from league commissioner Roger Goodell's basement, so you tell us.
How did the virtual draft go?: Pretty well, actually. There were no major technical glitches (though Dallas Cowboys head coach Mike McCarthy is still figuring out his angles) and the tradition of fans booing the commissioner was kept alive. It just wouldn't have been a true draft otherwise.
The most entertaining part for many viewers seemed to be the behind-the-scenes glimpse of team executives' at-home war rooms (special shoutout to New England head coach Bill Belichick's dog) and watching the incredibly awkward interactions between players and their families (new Cowboy CeeDee Lamb is never living this one down).
Who was drafted?: With the most obvious pick of the evening, the Cincinnati Bengals drafted Louisiana State University (LSU) quarterback Joe Burrow first overall. Burrow was the first of 14 LSU players selected, while Ohio State's defensive end Chase Young and cornerback Jeff Okudah went second and third, respectively.