Super Bowl Preview: Chiefs and Buccaneers
February 04, 2021
The GIST: Any big plans this weekend? Yeah, us either...except for watching the Super Bowl.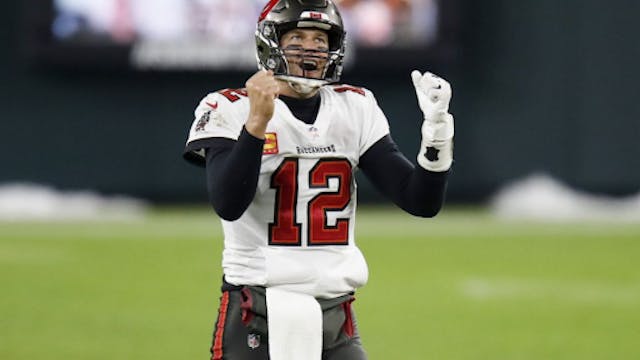 Source: Matt Ludtke/AP
The game: The Tampa Bay Buccaneers are playing host to the reigning champions, the Kansas City Chiefs, on Sunday at 6:30 p.m. ET. There are a ton of storylines to follow in this game, like quarterback (QB) Tom Brady looking for his record-extending seventh Super Bowl win, and Kansas City looking to be the first team to win back-to-back Super Bowls since Brady (of course) and the New England Patriots in 2004.
For all of the dirt on what should be the most exciting championship game in a long while (and we're talking all major sports, TBH), look out for a super special email in your inbox Sunday morning.
The outcome: The big question everyone wants an answer to is: who the heck is going to win? If we're going by history, KC won the pair's most recent regular-season matchup in November, 27–24.
The often-accurate (which simulates the game via the Madden 21 video game) has KC with the win, and are in agreement, with the Bucs going into this game as the underdog despite having a home-field advantage.
As for our official prediction, we'd love to go along with the experts, but...can we really bet against Tom freakin' Brady?
The fun: Want to get in on the action? Now you can with our GISTer-exclusive with FanDuel. for our fantasy contest before the big game, then submit your picks. It's that easy.
You have $60,000 to choose just five players. Each player has a dollar amount associated with him, and the better the player, the higher the dollar figure — so budget accordingly!
You pay $2 to play and $500 is up for grabs. Already played at least one week? and you'll have a chance at $2,000, a $200 adidas gift card and GIST swag. Good luck!*