Tokyo Olympics Gold-Getters
July 26, 2021
The GIST: It's Day 4 of the Olympics, and a 13-year-old — Japanese skateboarder Momiji Nishiya — has already won a gold medal. Feeling old yet?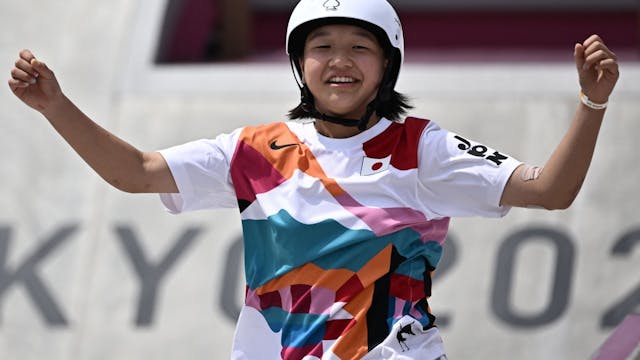 Source: TSN/Twitter
Team Canada: While these are the in history, it's the women who are carrying Team Canada. The women's 4x100m freestyle relay swim team — a silver — on Saturday night, and Maggie Mac Neil doubled her medal total last night, bringing home in the 100m butterfly. .
Early yesterday, the pair of Jennifer Abel and Melissa Citrini-Beaulieu won silver in 3m synchro diving, and just this morning, Jessica Klimkait won the red and white's , a bronze in the under-57 kg category. Who run the world?
🏅Other medal winners: The theme of the weekend was dark horse. Though Dutch medal favorite Annemiek van Vleuten thought she'd won gold when she finished the women's road cycling race yesterday, the actual winner — teamless, coachless, unsigned, unknown Austrian Anna Kiesenhofer — had a shocking minute and 15 seconds earlier.