Naomi Osaka and Novak Djokovic are the Australian Open Champions
February 22, 2021
The GIST: Naomi Osaka and Novak Djokovic (pronounced JOKE-OH-VITCH) are your Australian Open champions...again.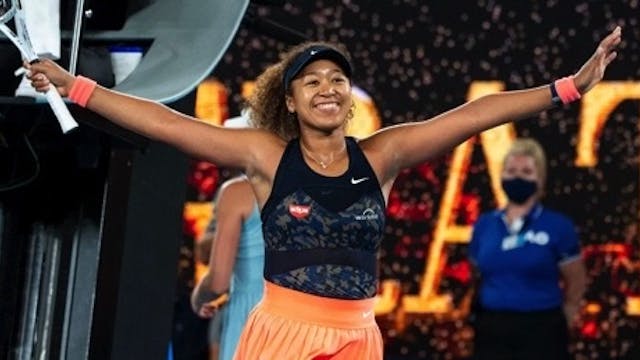 Source: Getty Images/wtatennis.com
Osaka: This title marked the 23-year-old's fourth Grand Slam win in four years, after winning the 2018 and 2020 U.S. Opens and the 2019 Aussie Open. Quite the pattern.
Osaka has never lost a Grand Slam final or semifinal, making her one of only three players in the Open Era to win her first four Grand Slam finals.
Making this Aussie Open title all the more impressive? Osaka dropped only one seton her road to victory, and beat her idol (and GOAT, according to our Sunday Scroll) Serena Williams in the semis.
Djokovic: The Joker is unstoppable in the land down under. Yesterday's win marked his third straight — and ninth total (a tournament record) — Aussie Open title. And similar to Osaka, Djokovic's won every Aussie Open final he's played in.
Djokovic's path to victory this tournament wasn't quite as smooth as Osaka's, thanks to a torn stomach muscle he suffered during his third-round match. He somehow powered (and suffered) through another four matches, dropping only two sets along the way.
This 18th Grand Slam win tightened the gap between Djokovic and the other two members of "The Big Three": Roger Federer and Rafael Nadal, who share the all-time men's singles record of 20 each.
Up next: The next major on the schedule is May's French Open, but there's a lot of tennis from now 'til then. Check out the WTA and ATP schedules to keep up-to-date.