New records and crazy plays in week 3 of the NFL
September 27, 2021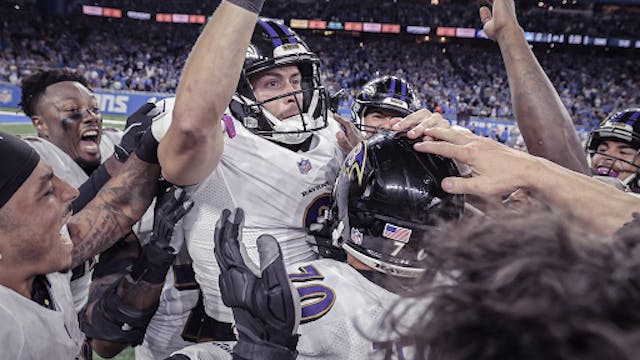 Source: Baltimore Ravens/Twitter
Crazy plays: The Jacksonville Jaguars vs. Arizona Cardinals game featured two of the nuttiest plays of the weekend. To end the first half, Cards kicker (K) Matt Prater attempted the longest field goal (FG) in NFL history at 68 yards, but it fell short, was caught by Jags returner Jamal Agnew who (TD). Like, how?
New record: Baltimore Ravens K Justin Tucker saw the Cardinals' FG attempt and said, "Hold my beer protein shake." The nine-season vet kicked an NFL at the buzzer to win the game 19–17 over the Detroit Lions.
Dolt of the week: The Dallas Cowboys are hosting their division rivals, the Philadelphia Eagles, in Monday Night Football tonight, but Cowboy La'el Collins is sitting this one out. Collins was suspended for five games on September 10th for unknown reasons...which this weekend: he allegedly tried to bribe the NFL's drug-test collector. Oh boy.