Lawyer up
February 24, 2020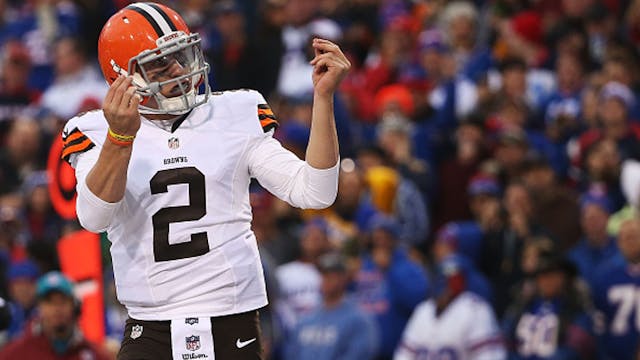 The GIST: While we still have about six months before the NFL regular season begins, off-field drama is heating up as the league and the players' union get ready to negotiate a new collective bargaining agreement (CBA).
What's a CBA?: The collective bargaining agreement is the legal contract between the NFL and the NFLPA (the players' association). The last agreement, signed in 2011, is set to expire at the end of the 2020 season, so the league and the union are currently working toward drafting a new CBA that would begin in 2021. The league began the process by laying out proposed terms.
And what is the NFL proposing?: A bit of give and take, it seems. The biggest change from the previous CBA is a 17-game schedule (right now, teams play 16 games over 17 weeks), as well as including one additional team from each conference in the postseason, a shorter preseason and larger team rosters...all of which would seemingly benefit the league and teams over the players.
In return, the league proposes to administer less marijuana drug tests, lessen disciplinary action for positive tests, enforce less padded practices and create a way for players to profit from the NFL's sports betting revenue.
Is this good or bad?: Depends on whose side you're on. The team owners have already voted to accept the proposed terms, but the players aren't happy with it. One of the main issues they have is with the proposed revenue share increase: the league is looking to boost the players' share from 48% to 48.5%, but the players want an even 50-50 split.
It's not uncommon for the owners and players to be at odds at this stage of negotiations, but if negotiations take too long or the league refuses to budge on certain terms, we could see a players' strike (aka not play) next season. No god, please no!
So what's next?: Apparently the NFLPA's executive committee is recommending that these proposed terms are not brought forward to the players (who will ultimately vote on the CBA). The committee and the NFLPA's board of player representatives (made up of 32 active NFL players) are set to meet tomorrow to discuss next steps, and we'll keep you updated on all the drama.