CANWNT Continues in SheBelieves Cup
February 22, 2021
The GIST: You win some, you lose some in the SheBelieves Cup. And by "you," we mean the Canadian women's national soccer team (CanWNT).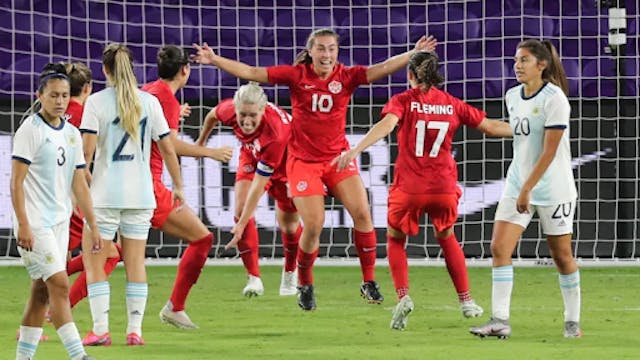 Source: Alex Menendez/Getty Images
So far: The World No. 8 team held their own against Team USA in the opening match of the tournament on Thursday, but came out on the losing end of the 1–0 final after American Rose Lavelle's 79th-minute goal.
One goal was all the difference in yesterday's match, too. Sarah Stratigakis for Canada in extra time to pull out the 1–0 win over Argentina.
This win was Canada's first of the year, and the first under new head coach Bev Priestman. Canada now sits in the middle of the leaderboard with one match to go.
Up next: The last game is set for Wednesday, with Canada playing Brazil, while the tournament-leading USWNT takes on Argentina. Follow all the action .