Thanksgiving football: Chicago Bears (3-7) vs. Detroit Lions (0-9-1) — 12:30 p.m. ET
November 25, 2021
The GIST: Kind of like your aunt "experimenting" with her mac and cheese recipe, the Lions are a trainwreck of a Thanksgiving tradition, having played every Turkey Day since 1934, save a six-year hiatus due to World War II.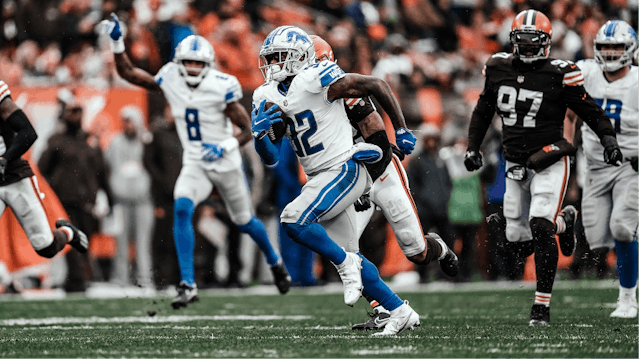 SOURCE: LIONS/TWITTER
Lions: While Detroit's Thanksgiving record is a dismal 37-42-2 (wins, losses, ties), they'll be hoping for some holiday magic today in the hunt for their first win of the year.
Much of their success will depend on the status of starting quarterback (QB) Jared Goff, who missed Sunday's game with an oblique injury that could leave him out of today's game, too.
Bears: Chicago looks like they've had a little too much turkey as of late, entering today on a five-game losing streak. QB Justin Fields suffered a rib injury last week, so veteran QB Andy Dalton is expected to start.
Also of note, this could be head coach Matt Nagy's final game at the helm, with reports swirling that he'll be fired later today. Awkward.
Prediction: Lions, Turkey and Bears...oh my — this NFC North rivalry game will probably be a rough one, but not as rough as listening to your uncle rant about his political opinions. Expect a low-scoring affair in which, we think, Detroit breaks through for their first win of the year.